A couple weeks ago we were on a quest for college football! We had plans to watch my Iowa Hawkeyes kick the crap out of Penn State later in the evening but couldn't wait until then for football. So we jumped in the FJ Cruiser and found…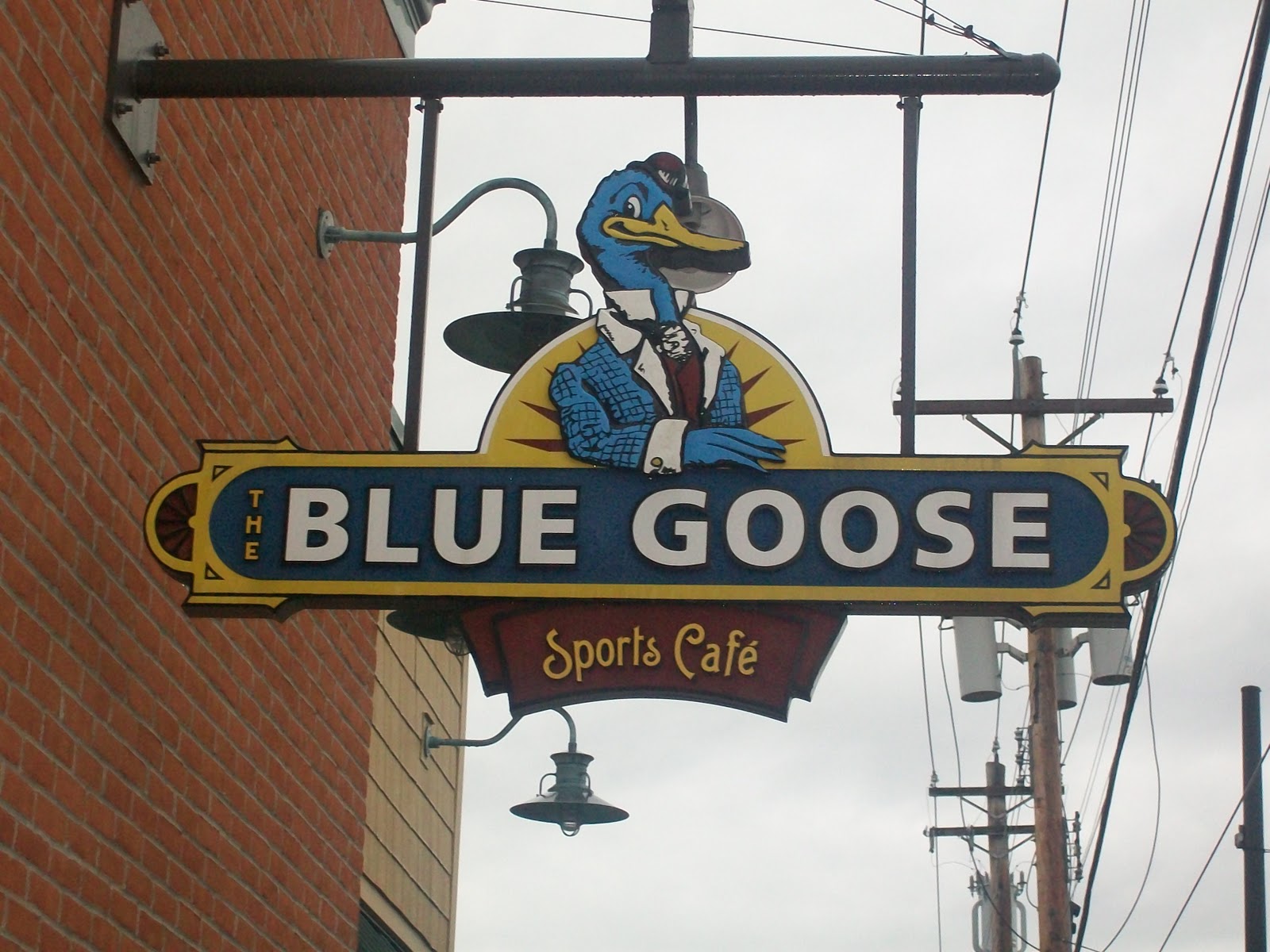 The
Blue Goose Sports Cafe
in Sharonville! It's on Reading Rd – but if you're coming from the South then you have to kind of do the round-about to get to it.
Inside it's a really nice sports bar – it's very new – lots of seating near the tvs/bar and a decent amount away from all of the action.
We were there for football and a bite – so we got nachos to share ($9.49) and they were pretty darned good! Lots of cheese – good amount of sour cream – not too hot jalapenos – crisp (not stale) chips – seasoned ground beef. Would have loved some guacamole – but you can't have everything in life can you!
Why Should You Go? If you live in the area and like football – you probably already know about it. They have the NFL Ticket and play lots of games. Plus the food is pretty good and it's definitely family-friendly.