This post is sponsored by Mean Green Cleaners. All opinions are my own.
You see – I like bacon. A lot.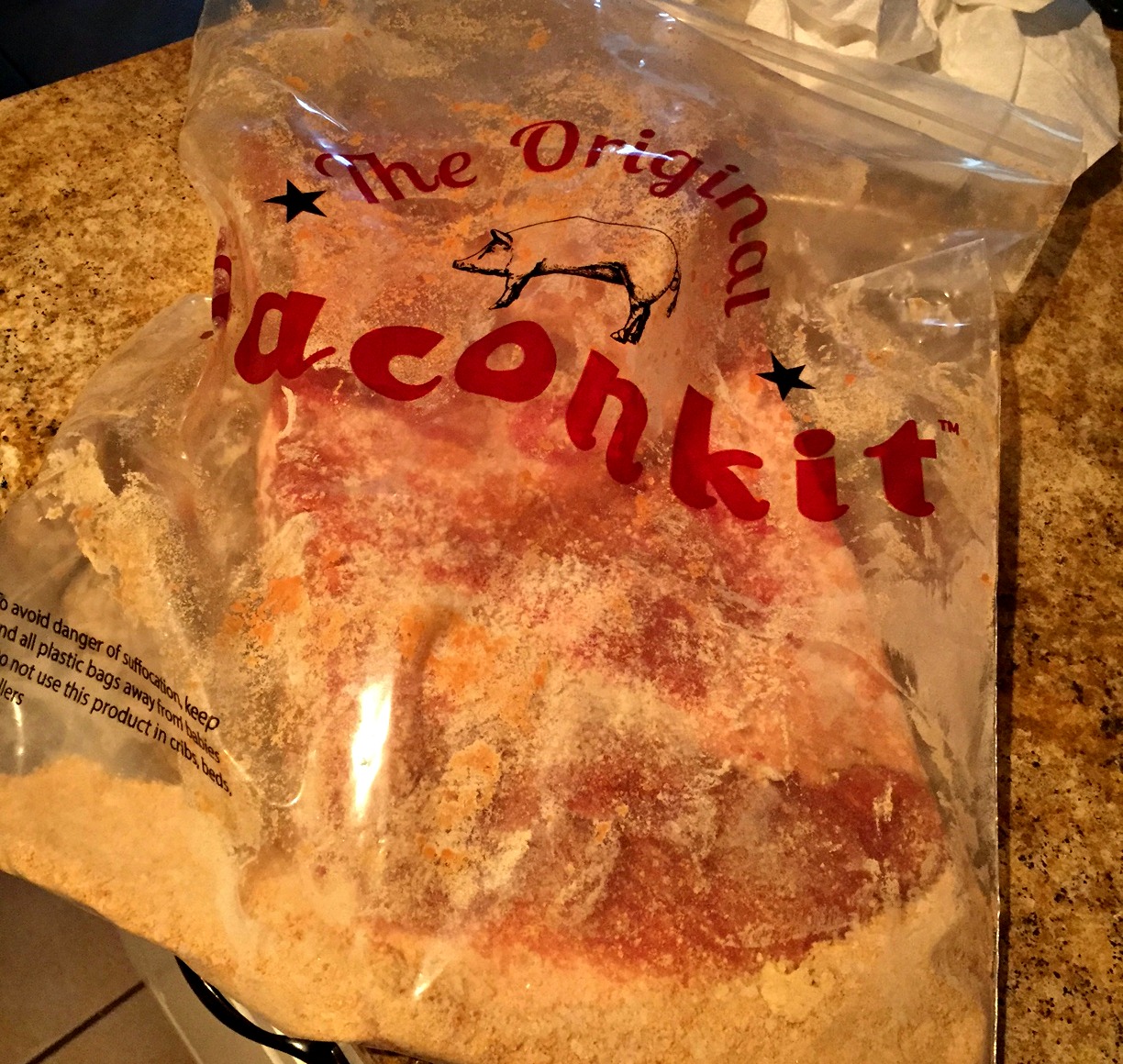 It was pretty easy (another post for another day) but basically you buy a lot of pork belly and put it in a bag and then dump this sugar and cure mixture all over it. Then you leave it in the fridge for a week.
The bag was a ziploc type of bag – but apparently not perfection with its seal.
Because it left this muck in my fridge!!
And this. YUCK!
It's so gross and it was everywhere – it was on the shelf, under the glass, in the drawer – everywhere. It was so stuck in there that the glass wouldn't even lift up – I had to take out the whole shelf!
Thankfully – I had just been chosen as a Brand Ambassador for
Mean Green cleaners
so I had a cupboard full of products waiting to get the job done for me!
I used the Anti-Bacterial and sprayed on the muck and just let it set for a minute or two – just to see how this stuff would work. I mean – cleaners always say it will be easy – but it doesn't always work out that way.
This stuff was great! I did end up taking the shelf out and cleaning it in the sink – but didn't use anything other than the Mean Green. I just let it set and then wipe away! I then rinsed them all off since they were out just to make them super ready to go back in the fridge.
I also felt better about the fact that they were anti-bacterial – you don't want funk in the fridge!!! Mean Green does NOT contain bleach, harsh acids or phosphates – so it's not so harsh on your hands either. It also kills bacteria and viruses in 10 minutes!
There were a couple of spots where it was super stuck on – a long drip on the wall (ew ew ew) and a little blop in the drawer. For that I used the Super Strength and it was Super Gone! No scrubbing – just let it set for a couple of minutes and it wiped right up! I was impressed cuz that goo was thick!
So while I loved my bacon kit and my 3 pounds of bacon – I did not love the mess! Thankfully – Mean Green took care of it for me.
And in 20 minutes – I had a spotless fridge!!! Whew!