People have been telling me for quite some time that I need to go to Quatman's. There have been some "better than Terry's" lines thrown around…those are big words!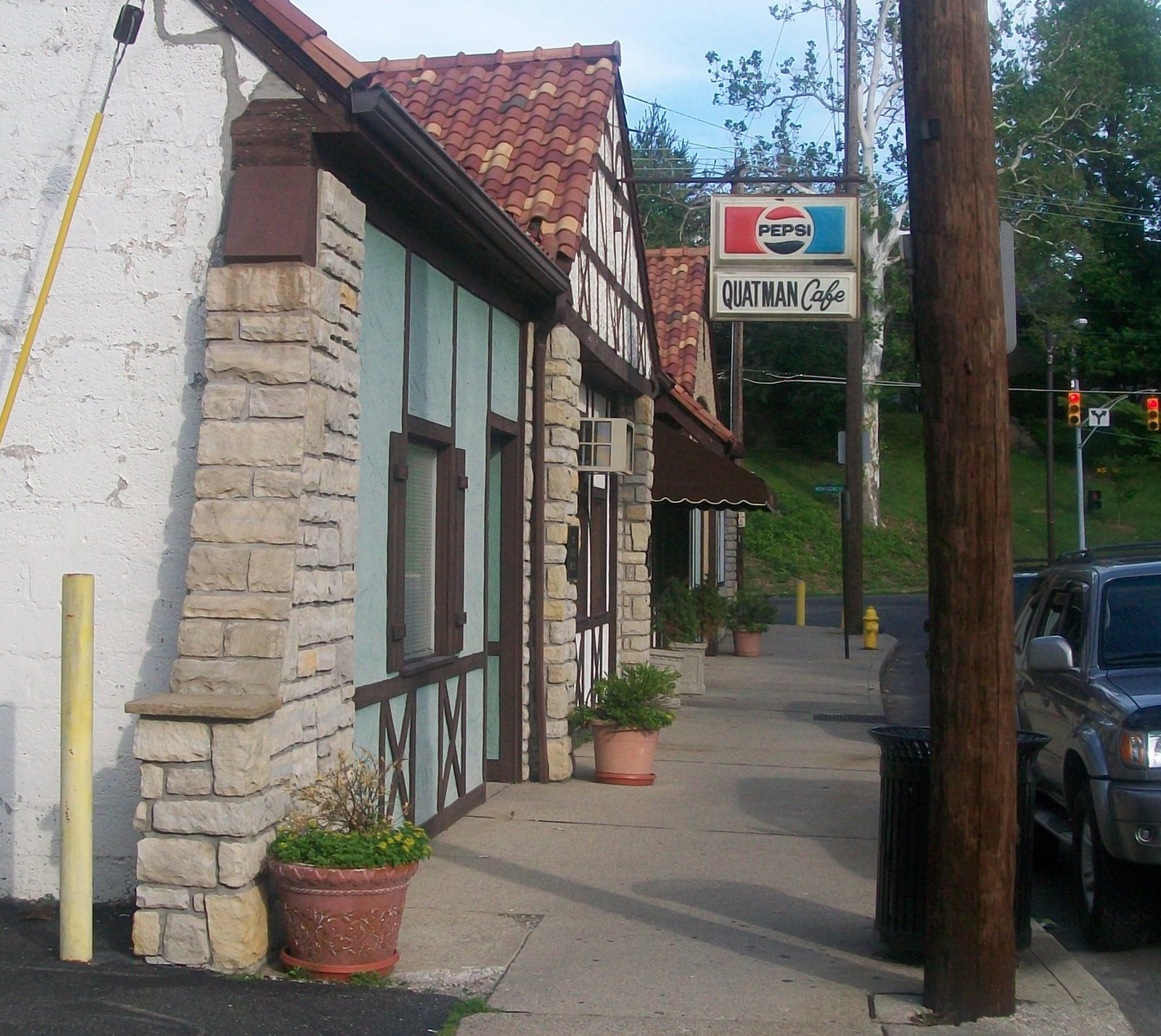 Quatman's is a little bar just off Montgomery Rd at Quatman Ave. There's a big church across the street – good landmark! There's a small lot as well as quite a bit of street parking.
Inside you'll find a picnic waiting to happen! Crisp red & white cloth table cloths, a bunch of tables and a fairly bright restaurant/bar for being a bar. Have a seat and someone will be right with you…(we weren't sure but yes!).
I was starving and the menu is pretty much 10 items long…so I decided to have some soup to start with. Based on the servers reco I went with chili – it was pretty good. Beans, meat, etc… not the best I've ever had but pretty good.
Also – they serve Pepsi AND Coke products…and Diet Mt Dew! I know – it's a Pepsi product but it's rare to get at a restaurant.
My friend got a plain burger – yes same friend that got the plain burger at Balboa's. Guess what? She liked it! She did say it wasn't quite as good as the Gaslight but she liked it and would definitely go back. She also said the fries were great…
I got the special which was a cheeseburger, fries and drink for $6.19 – good deal! I really liked it! I guess I'd like a few more toppings (lettuce, tomato) but it was a good BIG burger.
A few other things of note:
* the ham & cheese looked AWESOME – it's the special on tuesday
* Quatman's used to be a grocery store
* I think the story was that one of the former grocery delivery "boys" from years ago is now the owner
* there's also still a deli – you can get meats, cheeses and homemade chicken salad (excellent – I took some home) and ham salad
* soups are homemade
* family owned and operated
* very family friendly
I will DEFINITELY be back to Quatman's!