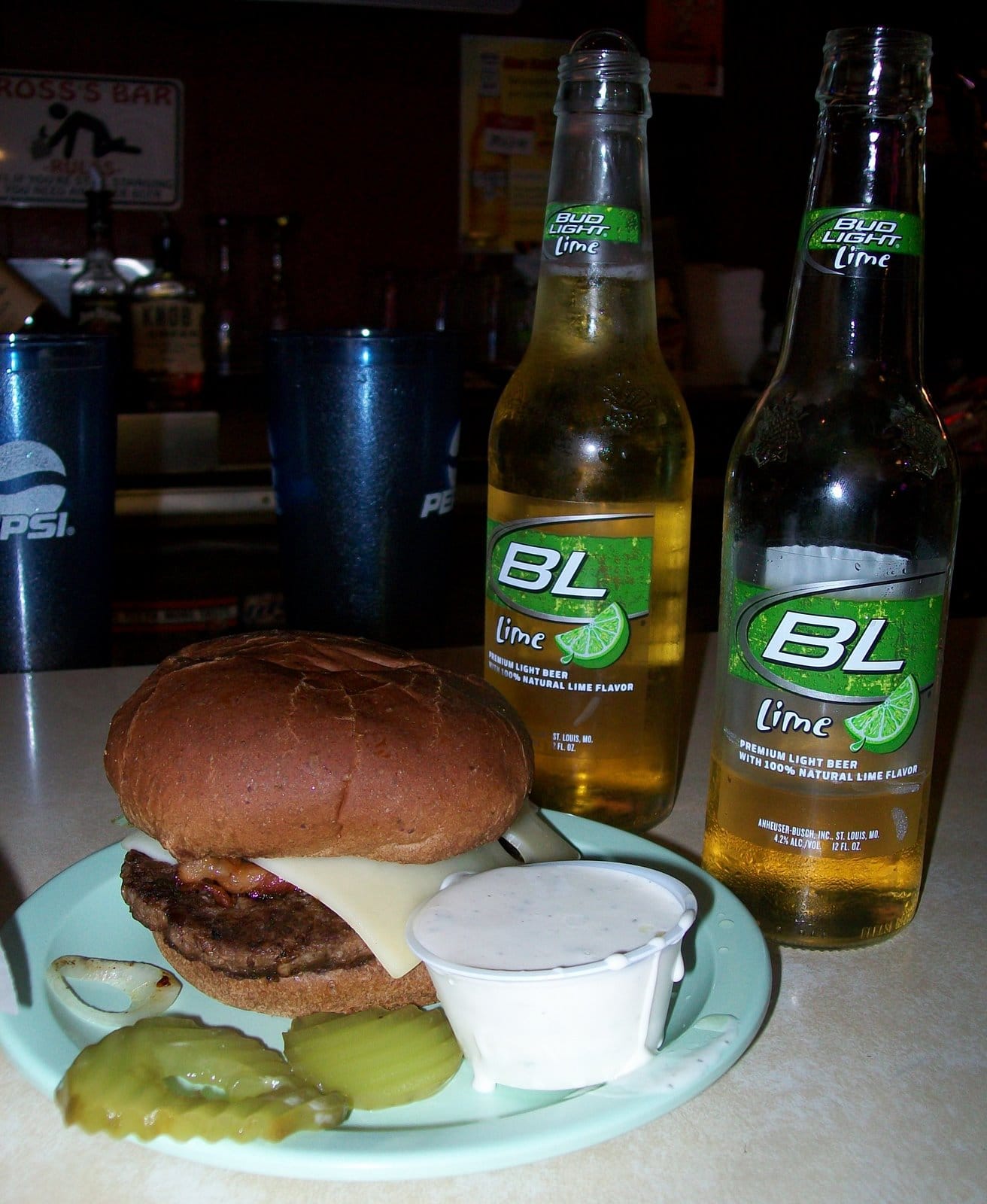 Friday night – me and a friend were headed up to Jag's and decided after our extravagant night at aqua that maybe we should go for something cheap! I've heard about Chicken on the Run in Deer Park for quite some time so we decided to give it a whirl.
I had mistakenly assumed that Chicken on the Run would serve fried chicken! Turns out they started as a fried chicken delivery but that has evolved throughout the years to a sit down restaurant and bar.
The funny thing about Chicken is kind of the lack of chicken on the menu. They have a grilled chicken sandwich and a few things like that but no fried chicken. Now I'm hearing maybe I should have gone for the wings – but I didn't know that.
Please note the "Chicken Hoagie" on the menu below –
there's no chicken on it! I took a pic of the menu because they don't have a website.
The menu is standard bar food fare – the inside is bland and has lots of wood paneling. It's all pretty boring with little character.
I had a Danny Boy (patty melt) and my friend had the Gregor Club (chicken/turkey double decker).


I also decided to get an order of their homemade chips that come with a side of BBQ sauce.
The food was pretty blah – I'm used to a patty melt on bread where it's all melted together – this was on a bun.
I do think its a fun place to go if you live around there. It's a cute neighborhood hangout for Deer Park.
I do have to say – the chips were FABULOUS!
The BBQ sauce was sweet and spicy – really really great.
And – there was a real hottie in the kitchen! hahaha – hey – I can't help it! I think his Dad was the main guy behind the bar…but wow…I was hoping he was on the menu! Yeah – I said it – I went there!!!!
So – overall – nothing outstanding – but I'd go back for 2 reasons – the chips and the cook!
If I'm in Deer Park and want to go out for a couple of beers and a snack – I'd definitely stop by the Chicken again…
So – 2.5 stars to the Chicken…
I have heard that I should try the wings and the chili – now if someone could just help me with the guy!
Chicken on the Run
7255 Ohio Ave
Cincinnati, OH 45236
(513) 791-6577