A couple of weeks ago – we had a birthday/last day/baby celebration lunch at work – and since it was covering so many items – we went out to someplace far away from downtown – woohoo!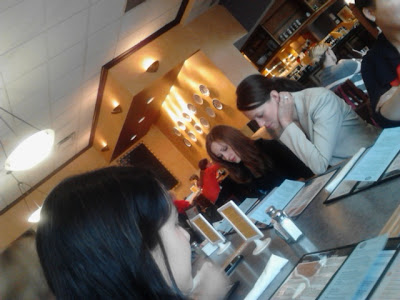 It's really nice inside – there is a lot of seating and it's a comfortable atmosphere – nothing too fancy – but nice.
I went for the Chicken Taco Salad ($10.95) and was VERY PLEASED with my selection. This is by far the best chicken taco salad I've had in quite a while! The shredded chicken was moist and full of flavor – the sauteed veggies were great – it just was so delicious! A lot of other people liked their menu items but I don't think I'll be able to get anything else – this was too good!
It also had an avocado corn salsa and a chipotle ranch dressing…yumm!