I had a poll on my site asking your favorite Chili.There's a new blog in town –
Cincinnati Coney Quest
and they inspired it. With my poll – I had readers choose their favorite and I will then visit the top 2 vote getters and have a side by side taste-off and tell you all about it.
The poll results are in and your two favorite chili vendors here in the 'Nati are: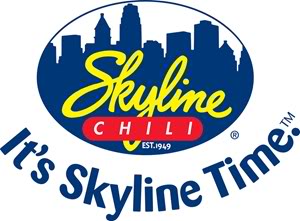 Yeah – not really any surprise there. Skyline walloped the competition but second place was very very close. Goldstar edged out Dixie & Camp Washington by just 1 vote!
So – in the next couple of weeks – I'll grab some Skyline & Goldstar to go and see how they stand up in a side by side competition. I've actually always wanted to do this and see which I really liked better. I always was a Skyline girl and Larry is a Goldstar guy – so let's see what we think after tasting them together!
Also as promised – the GIVEAWAY winner!
Star Lanes on the Levee was kind enough to pass along free bowling for me to give away on my site.And congratualations go out to
phunkykell
I'll be emailing phunkykell – and I'm dying to find out if its meant to be:
or something else entirely!
More blogs to come this week…and hopefully more giveaways down the road as well.
Happy Holidays from the Food Hussy!