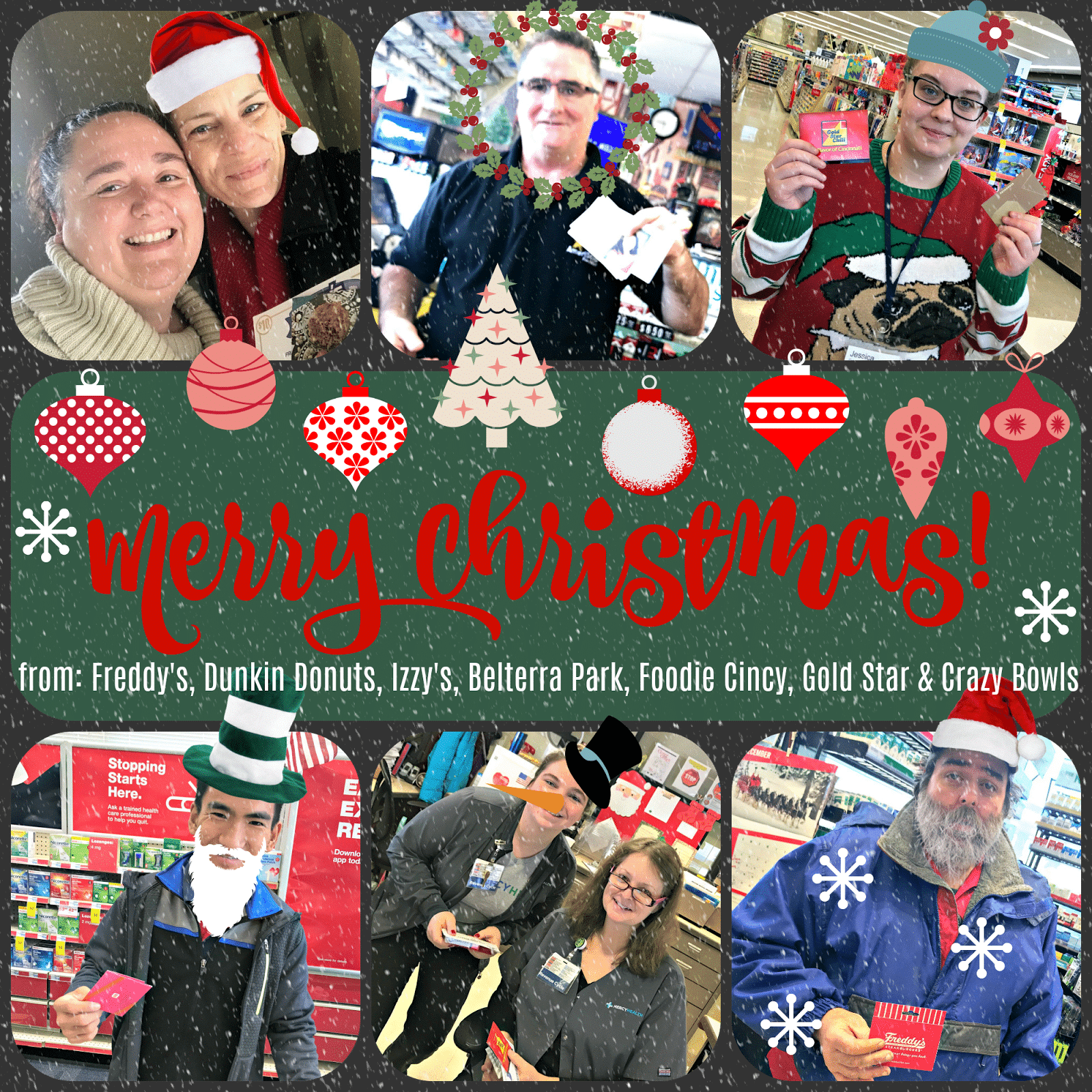 Well I had a fun Christmas! Our family is super small and Christmas usually isn't that big of a deal for us – so I had an idea – let's go make some other people have a fun Christmas! I reached out to some partners I've worked with over the year and asked for their help – then I headed out into the snow.
I stopped at Circle K, Walgreens, Best Western, Ameristop, CVS and MercyHealth ER and tried to give a few people stuck working on the holiday a Merrier Christmas!

Then tonight – I had one last gift card and it was a good one! $100 to Liberty Center! We stopped at Steak 'n Shake and went through the drive thru to get Larry a shake and surprised the young lady working the drive thru. She was so genuinely surprised and happy – it was really the best reaction of the day! Save the best for last I guess!
Thanks so much to the partners who donated gift cards to the cause and made this day possible!
I hope to have an even bigger Christmas Surprise in 2018!