Larry and I love our road trips – and for my birthday (the big 4-0!) – he took me on a drive and we drove and drove and drove. We were in Clifton, Dent, Mason, Liberty Township, Lebanon and every where in between!
The thing of it is – you don't have to have a bunch of money or even a plan – just get in your car and explore your city. I decided to share a couple of the stops with you for inspiration…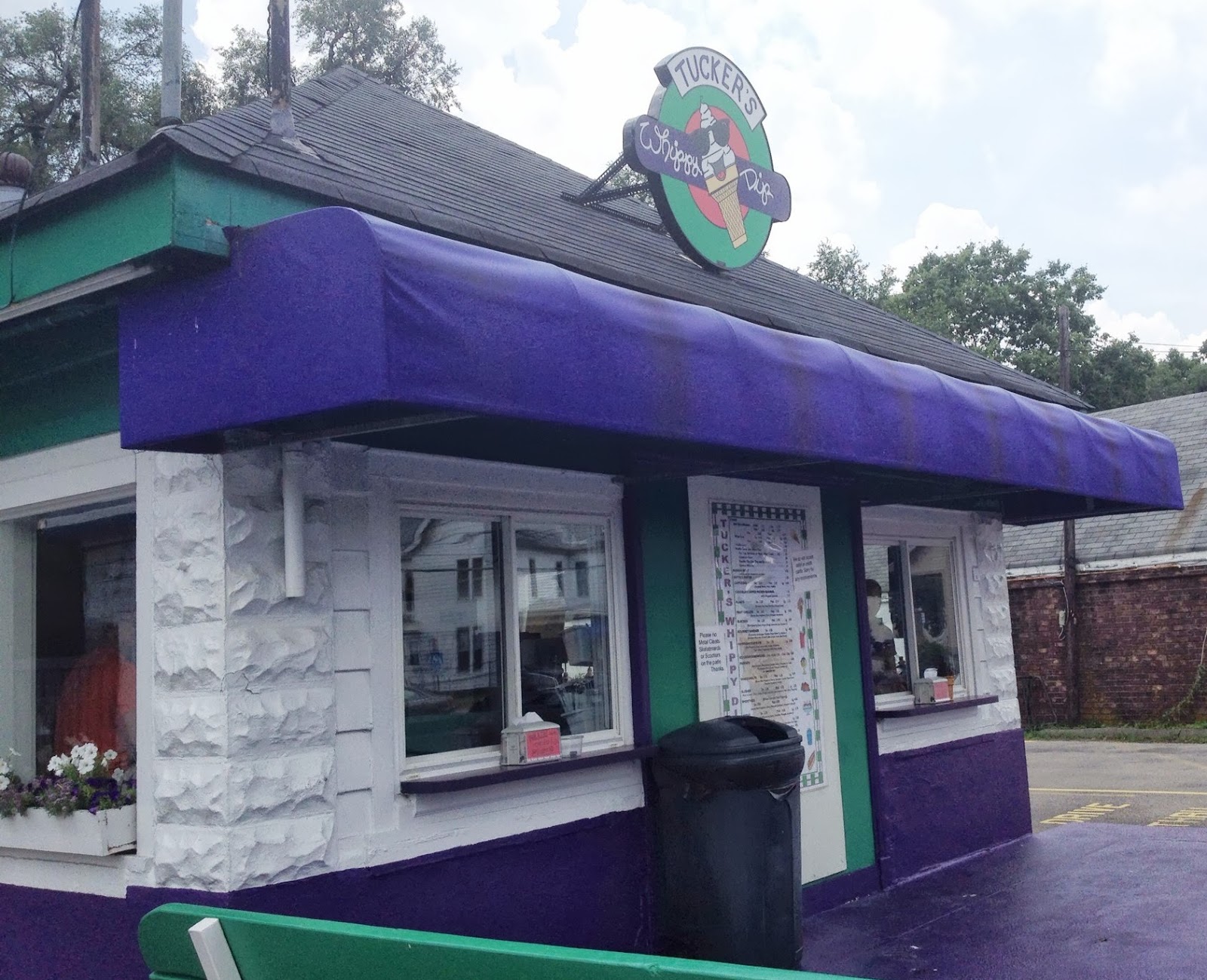 First – let's hit Mason. There are all sorts of little treasures in Mason – I found a Malaysian restaurant I need to add to my wait list – the oh so wonderful Quatman's – the can't believe I still haven't been Wildflower and Tuckers Whippy Dip!
They have a fantastic outdoor seating area with benches all the way around as well as covered picnic tables – I'm sure on hot summer nights – this place is PACKED!
I went for a cup of twist soft serve and it definitely is "whippy". It's different than the "regular" soft serve – it's thicker and and yet also airier. I liked it but it was really rich and I couldn't finish the whole cup. It was almost so rich I wondered if it had eggs – but Larry drank up his chocolate shake with no issues – so I think it's egg free.
Good stuff on a hot summer day for sure!


After ice cream – we wandered more and ended up in Lebanon. We're both fans of antique shops and decided to stop into Miller's Antique Market. There are over 70 booths of all sorts of antiques. Overall – I think it was a bit pricey – but we did find a couple of good deals.
Um – we actually saw THREE daisy hats! I had never seen one before this day – and now to find 3! This was the cutest and most unique – and only $10! That said, I kept the money in my pocket and just went home with the photo for a keepsake.
Then we saw these socks hanging up. Larry – in his infinite wisdom said, "Who the hell wants an old pair of dirty socks?!"
To which I said…
"Who the hell wants an old pair of FOURTY EIGHT DOLLAR dirty socks?!"
I did find a real treasure though! I have been wanting a handmade quilt for years! But the sticker shock of $300-400 is always too much for me. But one of the booths had this AWESOME quilt with a price tag of $180 AND 40% off the whole booth! WINNER WINNER CHICKEN DINNER!
I love this quilt because it's got these great original 70s prints and it's funky – not your normal grama colors/fabrics – the black/yellow/white color scheme was so perfect (Hawkeye colors – right?!).
The coolest thing was that there was a quote sewn into it along with the name of the person that made it and who she made it for – along with the "born on" date of July 1977. I was just a babe of 4 back then!
We even saw the Lebanon Mason Railroad launching on a trip!


So next time you find yourself with a free day and nothing to do – pick a neighborhood you haven't been to and drive around. See what hidden treasures Cincinnati has to offer you!