I love the idea of Findlay Market but I have only been once. Honestly – I suck at driving in OTR so I hesitate to go on my own. But this past weekend, my friend Scott planned a mega-day for us that included Findlay Market, Taste of Cincinnati and an afternoon at Dad's!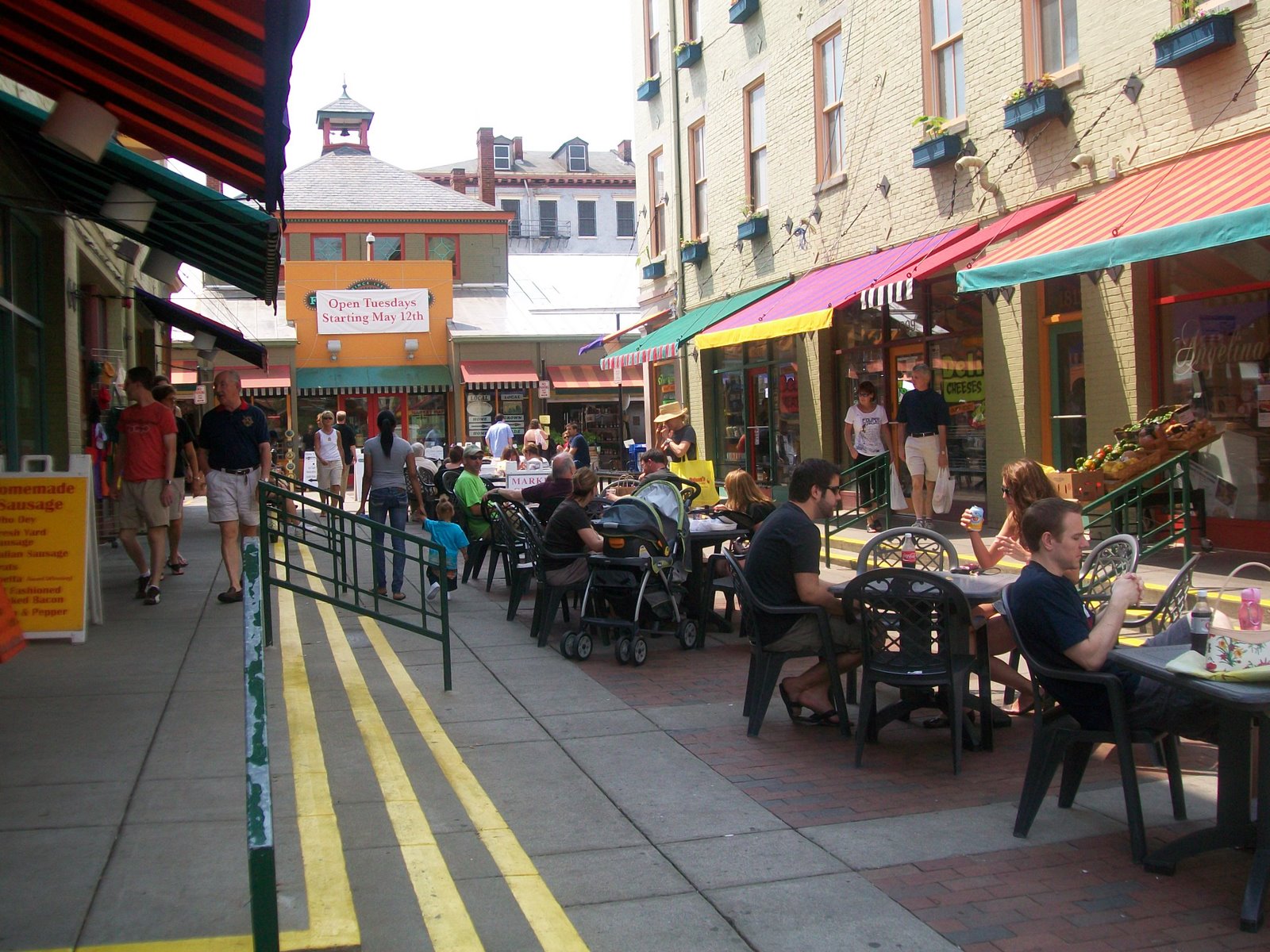 Findlay Market is the closest thing Cincinnati has to the Pike Place Market in Seattle. I love the colorful entrance! It's so bright and vibrant and just welcomes you in!
I don't know the names of any of the stores I went into but I urge you to go in and explore on your own! We saw a lot of delis and this one caught my eye because of the big ol' row of fresh breads!
Outside there were lots of vendors with fresh fruits and vegetables – a bright array of colors just waiting to be picked up and taken home!
There's also entertainment. This gentleman was outside singing and playing some great music. His name isn't James Dean – but something like that – James Deagon maybe? He made a joke, "You know James Dean? That ain't me."
Ahhhh! The magnificent morel! I have only had these once at the Summit last summer. They were decadent when I had them at the Summit.
The flowers are just beautiful – most aren't very exotic but if you're looking for a beautiful hanging basket – Findlay Market is the place!
On one end of the market there is a large fruit & vegetable merchant and there I saw this young man singing and playing his gui-tar.
There are a couple of Oriental Markets that we found…I mean who can't use some THiT GiAM BONG HEO?!
Here are some of the more exotic flowers we spotted along our tour as well.
Beyond these, inside there are the famous waffles and tons of meat markets (not like MLTs – actual sausages, steaks, etc…)! There are plenty of plant/flower vendors, fake purses, birdhouses, jewelry and more.
So it's my recommendation is that if you're new to Cincinnati or if you've lived here your whole life – if you haven't been to Findlay Market – take it upon yourself to go. Bring a "green" bag to take home all your goodies!

Findlay Market
1801 Race St, Cincinnati