Guest post written by Casey Dickson, Rover.com community member. Rover is the nation's largest network of 5-star pet sitters and dog walkers.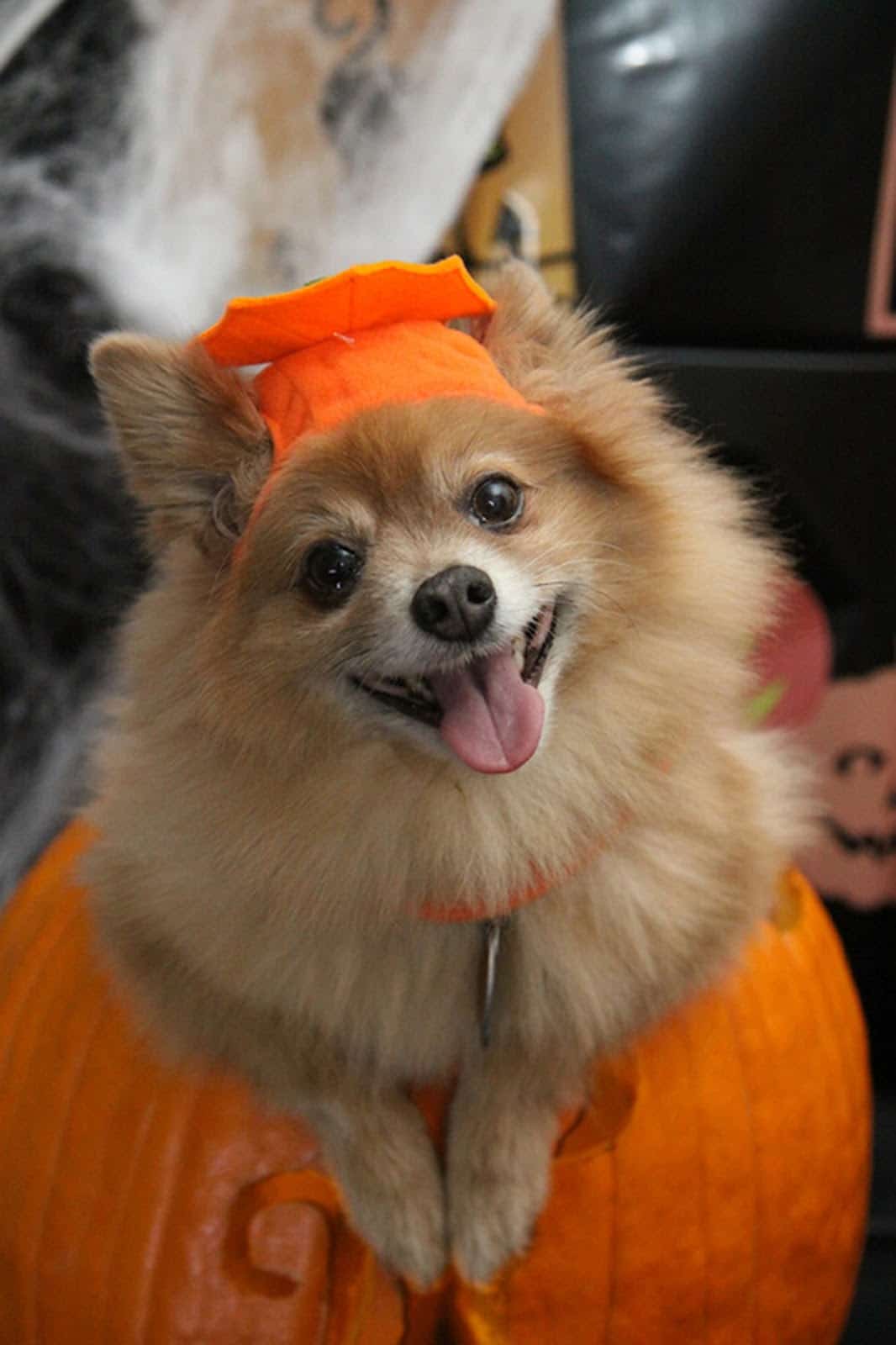 DIY Dog Treats: Pumpkin Edition
Think no one could ever love fall as much as you do? Allow us to introduce you to: your dog. When you're a furry four-legged with energy to spare, the warm cuddles that those humans love when it gets cooler outside pair perfectly with a finely-tuned treat palate, crisp air, and leaf piles.
Especially when it comes to those treats we mentioned. Fall is a fantastic excuse to give your pup a dose of extra nutrients that keep her happy and healthy—specifically, pumpkin. The magical pumpkin ingredient that makes its way into every tabletop treat is also a boon to your dog's health. If extra
fiber, potassium, iron, beta carotene and vitamin A,
plus low quantities of fat and cholesterol, sound like a good idea for your best friend, you're right on the (cold, slimy) nose—the folks at
Rover.com
are all about the pumpkin-treat life.
On that note, here are some delicious, DIY, doggy pumpkin delights that are sure to inspire wagging tails and eagerly licked chops.
Extra tip
: the loads of nutrients mentioned above can contribute to a greater sense of satiation in your dog and subsequent weight loss. If that's the direction you'd like to go in your dog's diet, pumpkin is an excellent choice. Of course, always test the effects on your dog by doling out this treat in small quantities to see how he digests it and speak with your veterinarian about any diet changes.


PUMPKIN PEANUT BUTTER CINNAMON TREATS
Whole wheat flour – 2.5 cups
Pumpkin puree – 3.75 cups
Peanut butter – 3 tablespoons
Preheat oven to 350. Mix all ingredients together and roll out on floured surface. Use choice of cookie cutter (or round glass), place on baking sheet and bake for 30 minutes.
It's as simple as that! Dole them out one at a time as treats (and limit the quantity!) or crush and add them to Fido's meals for an extra-hearty touch. .
With no-bake prep and freezer-ready form, these round treats are a healthy go-to that Buddy will gobble up and feel great about.
Combine ingredients and roll into balls. Store in the refrigerator for 3 weeks and the freezer for 3 months.