Everybody in Cincinnati has their favorite – what's yours? Gold Star or Skyline? I have to admit – I'm more in the Skyline camp but the boyfriend likes Gold Star…so sometimes you have to compromise…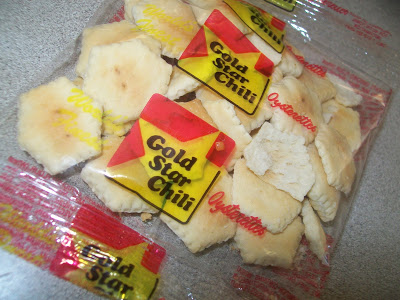 Prepackaged vs. served in a bowl…ah I do love the bowl. But prepackaged and I don't eat them! Better for the caloric intake (cuz that matters???).
I'm typically more of a coney girl than a 3-way girl (that's what she said) and since I'm not as much a fan of Gold Star I decided to be different and get a chicken burrito – why not?
Grilled Chicken Burrito