It has been over FIVE years that I've been blogging! Pretty awesome eh?
One of my first blog posts was for
Terry's Turf Club
in the East End – and I decided in honor of the 5 year milestone + my 40th birthday – I would revisit
Terry's
! Let's see if Terry's has held up as well as the Food Hussy?!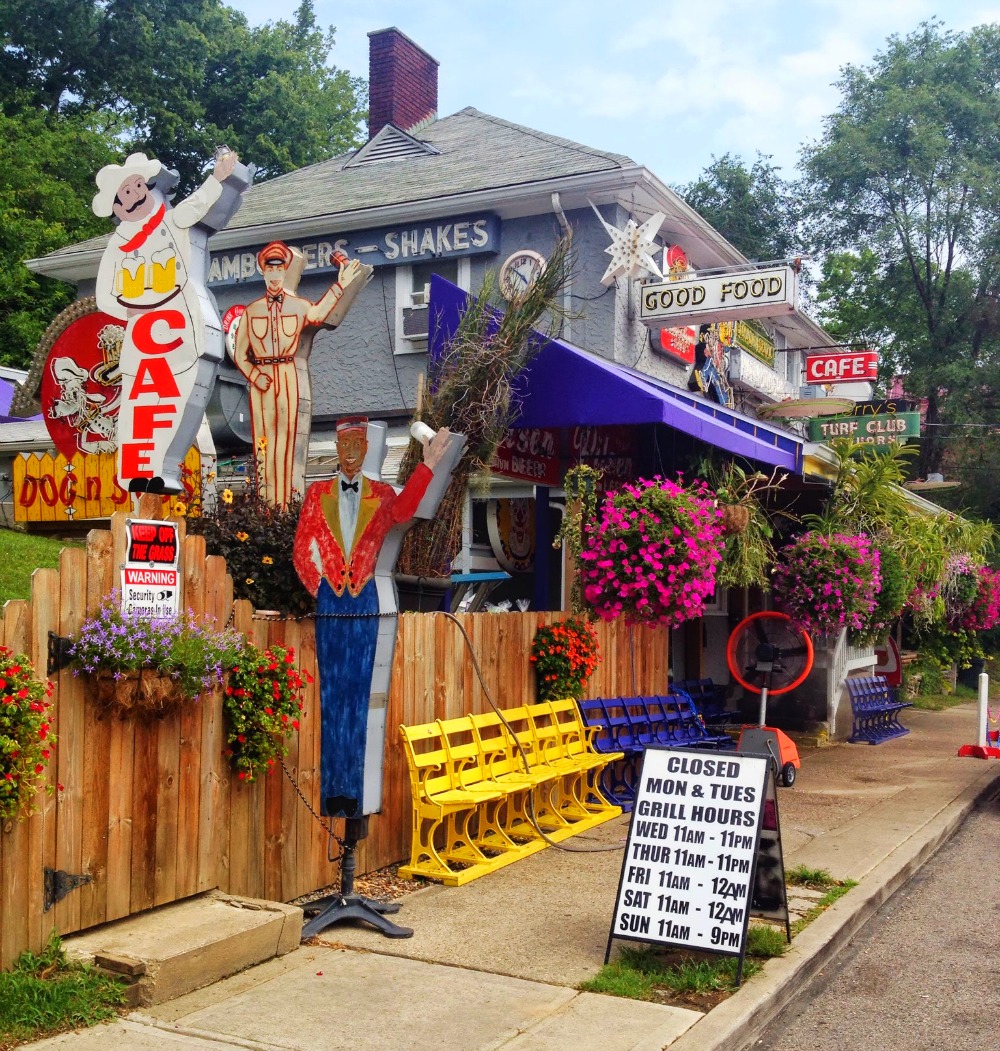 One thing I can say – Terry's Turf Club has a WHOLE LOT MORE SIGNS outside and inside – it's an ADD nightmare! Also, when I reviewed Terry's in 2008 – they had 1 blog review on Urbanspoon – now they have 28! It's amazing how the food blogging world has changed in five years – but have the burgers changed? At the time – I said they were better than Zips…big shoes to fill for sure.
If you're not familiar with Terry's Turf Club – the menu used to be really simple – burgers. Now they have appetizers, fish, steak, soup and a lot more. But still – they are known for one thing – burgers. The specialty of Terry's is the toppings – Haloumi, Mango Curry, Crab Cake – you could have all three on the same burger!
I went for a burger with goat cheese, tomato, pickle, ketchup and mayo. The goat cheese is amazing – I mean look at that SLAB of goat cheese. Holy moly! You know – it's just simple and delicious. The burger is so huge – we didn't even get fries.
The bun was toasted, the tomato was fresh and juicy, the goat cheese was creamy and rich and – most importantly – the burger was a perfect medium rare.
Why Should You Go? So yes – five years later – Terry's Turf Club has held up just as well (if not better) than this 40 year old Food Hussy! If you want the best gourmet burger in Cincinnati – I still say – the quest starts at Terry's Turf Club.