This post is sponsored by Frisch's but all opinions are my own.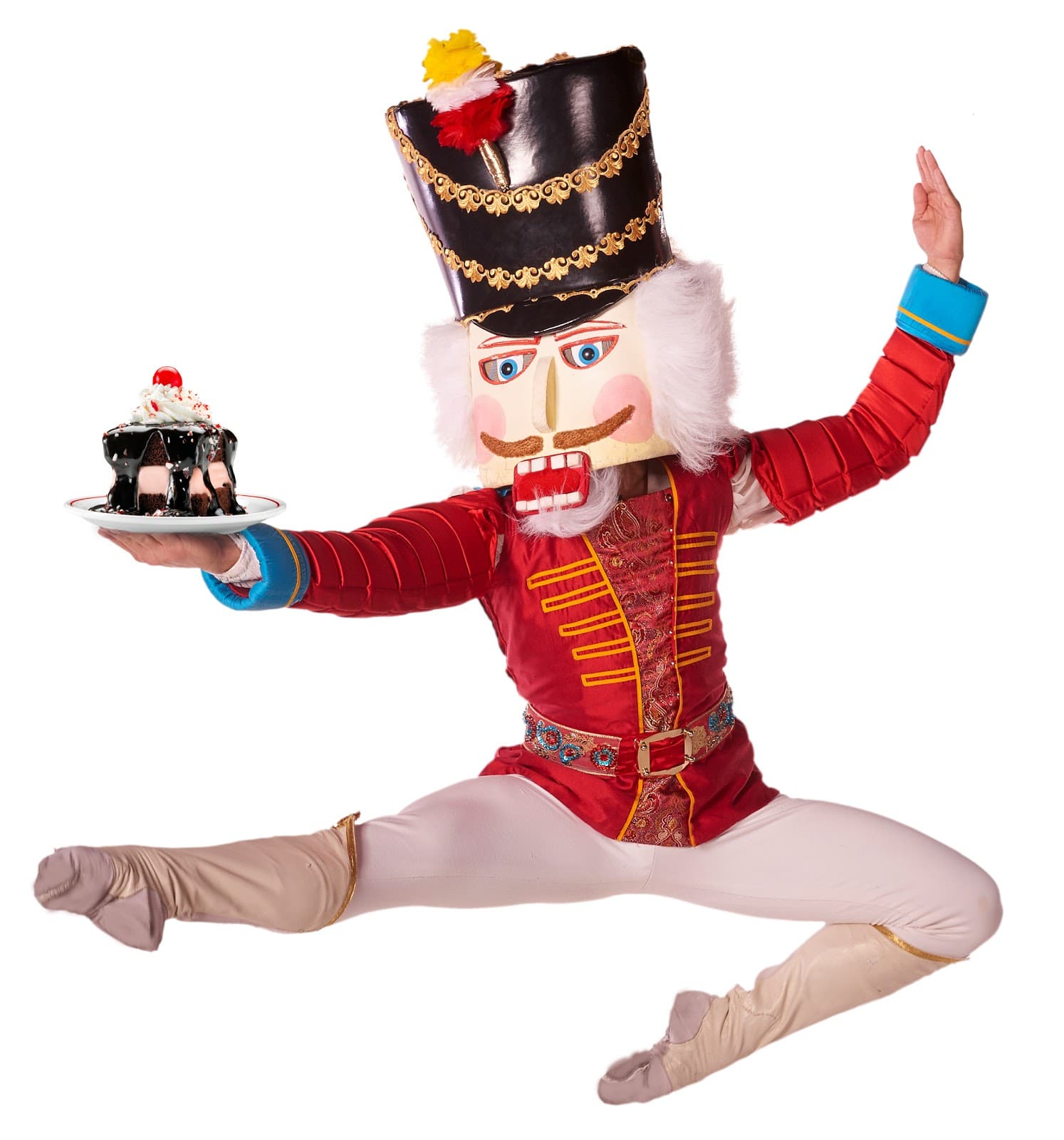 Frisch's
is super proud of its rich history of community support. From the very first performance of "The Nutcracker" in 1974, Frisch's Restaurants has been the Cincinnati Ballet's primary sponsor. That's 42 years!!! (I should know – I was born in 1973!).
As part of that partnership, Frisch's and their amazing chefs worked with the Cincinnati Ballet to launch their first ever holiday edition of their best-selling dessert!
Peppermint Hot Fudge Cake is available until February 7! This is the first time since the dessert debuted in 1970 that it's been offered in another flavor!! How awesome is that?!
They also have five dinners starting at $7.99 featuring your choice of Chicken Fried Steak, Chicken Fried Chicken, Meat Loaf, Roast Beef and Carved Turkey served with mashed potatoes, gravy and green beans.
Frisch's invited us to their newly remodeled Covington, KY location for a sampling of the new dessert and dinner menu items.
First up came around the Chicken Fried Steak and I have to say – I'm not typically a fan – but a hot minute later there was a bowl of cream gravy – and before I know it – the gravy was smothered and I was chowing down. It was great!
I'm a sucker for meatloaf but never get it because hubby is allergic to eggs so it was great to get a slice and with the ketchup on top – it was just like my Dad used to make.
Green beans are always a fine veggie but even better with little pieces of bacon cooked in. I loaded up – it was the only green thing we had!
There was also carved turkey and roast beef – again – I'm not usually a fan of these type of dinners but they were both really great! The turkey was lean and cooked perfectly – and for me the roast beef was even better. It's super thin cut and just super tasty – how can you go wrong?!
After all of that dinner fabulousness – finally it was time for the new dessert! Peppermint Hot Fudge Cake! It was as delicious as you would think. Chocolate cake – peppermint ice cream – hot fudge – whipped cream – candy cane and one delicious cherry on top!
Remember – you can grab the Peppermint Hot Fudge Cake at Frisch's until February 7! Don't miss it – it's a tasty winter treat!