Buffalo Wings & Rings provided my meal and the giveaway but all opinions are my own.
Ever since I moved to Cincinnati I've been embracing the whole "wings" way of life. Back home we just didn't have a plethora of wings places and I have to say – by far – my favorite is
Buffalo Wings and Rings
.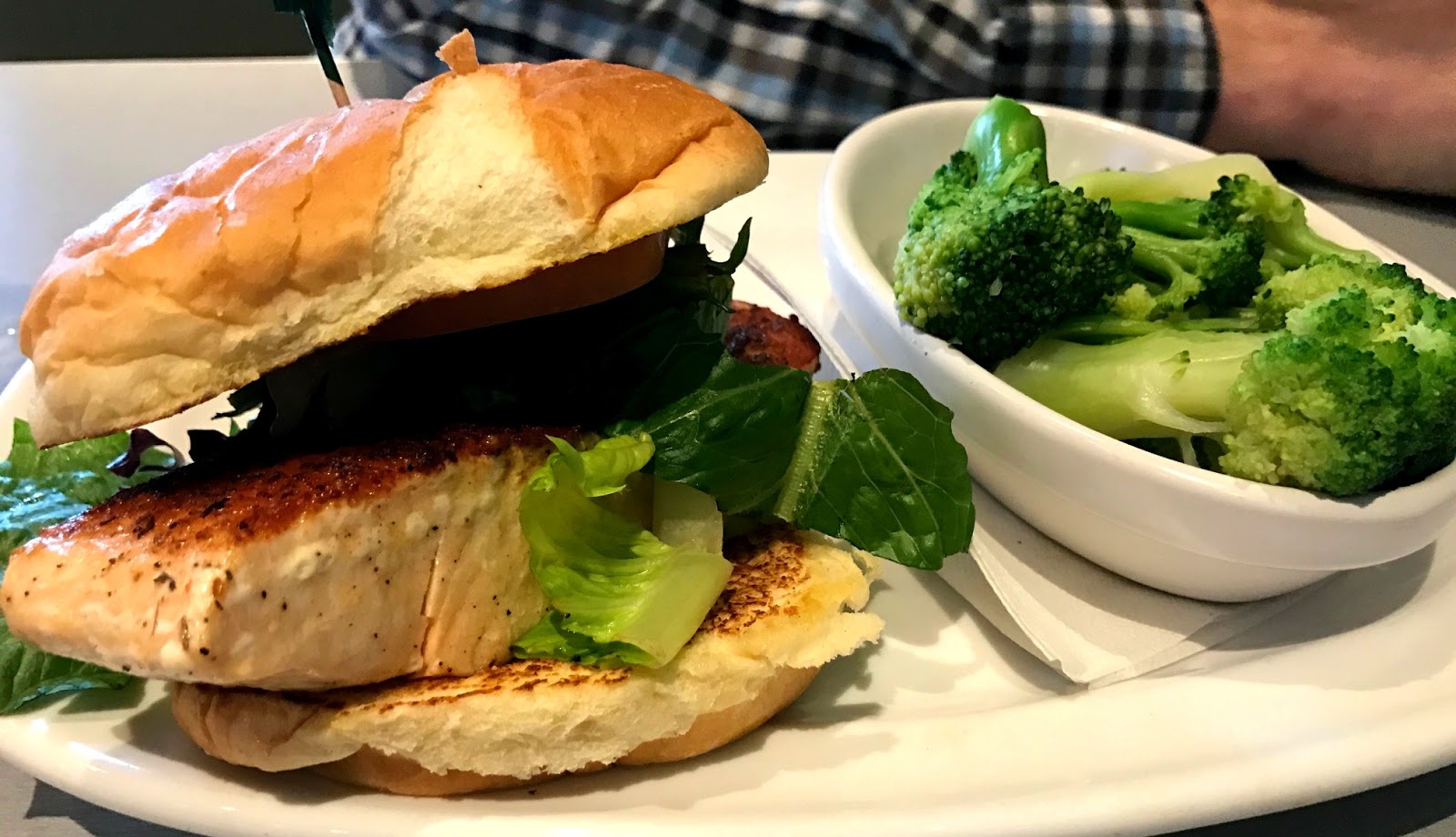 But this doesn't look like the typical Wings & Rings meal – does it?! But they have some Lenten specials going on right now that are definitely worth checking out! My husband got the salmon sandwich and it was REALLY good. He said he wanted my lunch when he looked at the menu but then when the food came – he was really happy with his choice.
My standard order at Wings & Rings are the buffalo chicken nachos – they are soooo good but today was all about the Lent menu. We went to the Beechmont location which has recently been remodeled and it's really nice!
The inside has tons of TVs so there's never a bad spot in the house for whatever game you want to watch. I also like though that the TVs aren't overwhelming so if you're not wanting to watch a game – you can still enjoy it.
I ordered the Fish & Chips which came with cole slaw and sriracha tartar sauce. I added on the Parmesan Garlic Aioli fries. Honestly – I didn't love the Parmesan Garlic Aioli addition – the cheese was very heavy – but the fries underneath were really good – I would definitely just get the fries plain next time.
The fish was great – haddock flash fried in a Sam Adams beer batter – crunchy, crispy and flaky – just how it should be. I got a side of regular tartar sauce in case the sriracha was too spicy for me but it wasn't – it was perfect! I loved the sriracha sauce and would definitely get it again!!
For the Lent specials, they also have a Veggie Quesadilla on the entrees to choose from. On the appetizers, you can choose from Cauliflower Bites, Pretzel Bites and the Parmesan Garlic Aioli Fries. These are only available for a Limited Time so be sure to hit them up this week!
And while you're thinking of it – enter my giveaway for a $30 gift card for you to go to Buffalo Wings & Rings yourself!