Sometimes I buy hamburger and have no idea what to do with it – so I take to the internet and google my butt off! Such was the case this day and then I came across a recipe for homemade sloppy joes. Larry likes sloppy joes and we had hamburger buns – so let's give it a whirl!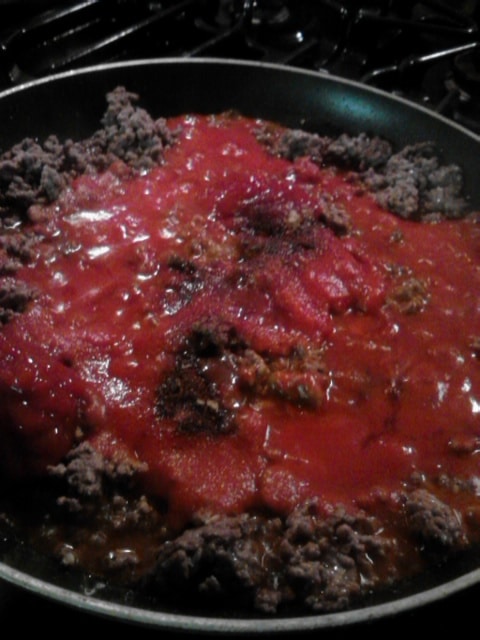 It's pretty simple: hamburger, onion, tomato sauce, ketchup, salt, pepper, garlic, chili powder and brown sugar. I used
Red Gold tomato sauce
after those folks were nice enough to send me a product sample pack!
Stir it all together and then simmer for 15 minutes. It seems pretty thin at first but thickens up over the 15 minutes.
And the results shouldn't be a surprise – this stuff was delicious! It was also better than the canned stuff! I'll definitely be making this one again and again!
Sloppy Joes
Ingredients:
1

lb

extra lean ground beef
Directions:
1

In a large skillet over medium heat, brown beef until no longer any pink; drain.

2

Add onions and garlic and cook until onions are transparent.

3

Add remaining sauce ingredients and stir to combine. Bring to a simmer; reduce heat and simmer until thickened (about 15 minutes).

4

Meanwhile, split buns and spread with butter. Place on a baking sheet and sprinkle with garlic and parmesan cheese. Place under broiler and broil until toasted golden brown. Set aside until sauce is done.

5

Taste sauce and correct seasonings, if needed. Serve with toasted buns.