I love cole slaw but my husband usually can't enjoy it because so many have a mayonnaise-based dressing – but not anymore! I found this great dressing from
Historic BBQ
and it makes a great cole slaw – perfect for holiday get-togethers!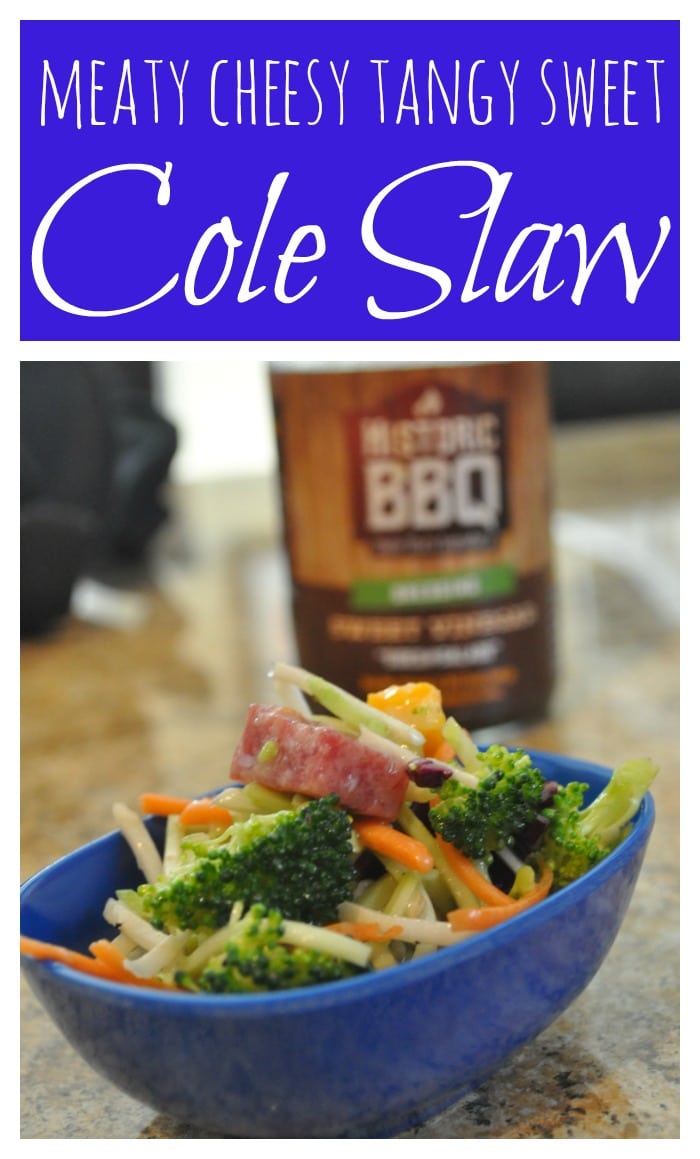 It's super easy – I made it in just a few minutes this morning! And I had some helpers! 😉
Meaty Cheesy Tangy Sweet Cole Slaw

* 2 cups Cole slaw mix

* 1 cup Historic BBQ Sweet Vinegar Dressing

* 1/3 cup Salami, diced

* 1/3 cup Co-Jack cheese, diced

Mix all ingredients together – refrigerate for an hour – serve!