This post is sponsored by Thomas' English Muffins but all opinions are my own.
August 10 is National S'mores Day!
S'mores have been around since the 1920s and are a campfire treat! The first official recipe was published in a Girl Scout Handbook way back in 1927!
Why is it called a S'more – because you always want SOME MORE!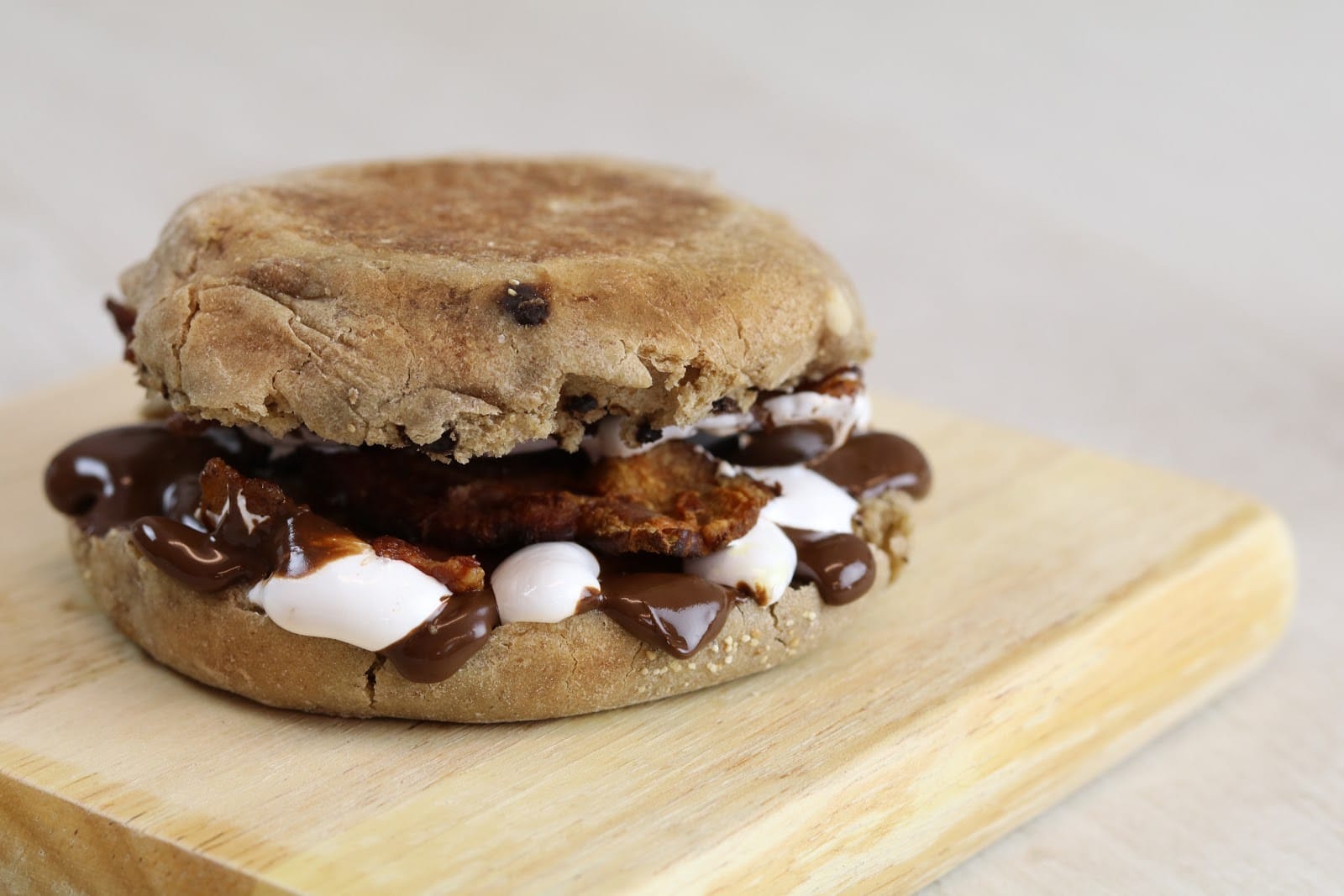 To celebrate – Thomas' English Muffins has come out with their very own S'mores English Muffins with little nuggets of chocolate and marshmallow. They're great on their own with a little butter or cream cheese or as the graham cracker substitute for your s'mores!
Today on Local 12 – I'm making S'mores Melts which are simple and decadent..and, because there is bacon, Bob will love it.
I hope you will too!
S'mores Melt
* Thomas' S'mores English Muffins
* Fried Thick Cut Bacon
* Chocolate or Chocolate Hazelnut Spread
* Jumbo Marshmallows
– Break apart your english muffin with a fork (not a knife) and toast
– Spread the chocolate spread on the bottom muffin
– Layer two pieces of thick cut bacon (1 slice cut in 2 pieces) on the top half
– Toast your marshmallow (over the fire, with a torch – however you like)
– Use the two halves of your sandwich to pull off the marshmallow
– SMUSH!