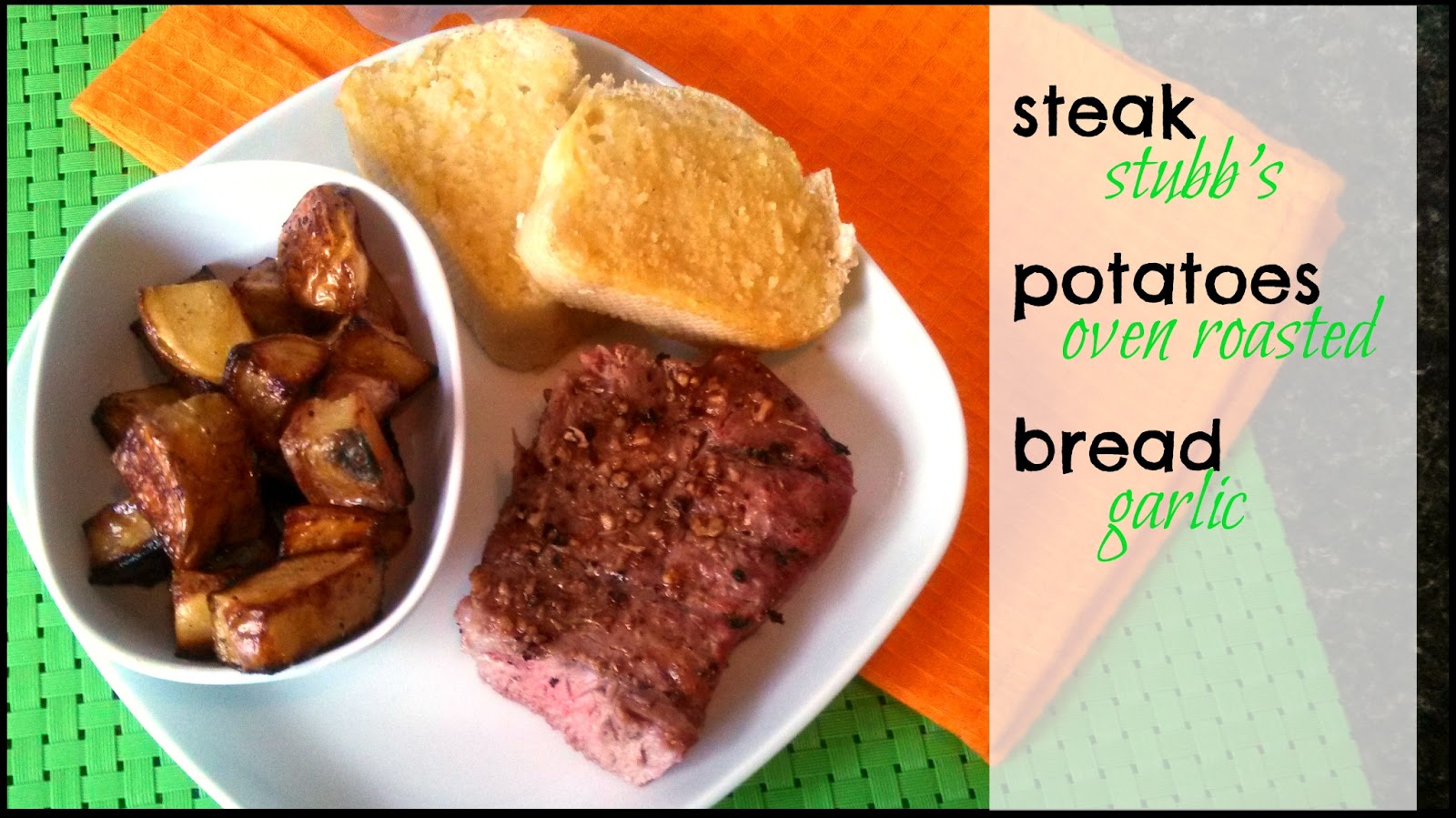 I wanted to share a quick and easy dinner meal that I made recently! There were some key ingredients and you can adlib as you like!
Meat
* Steak – we went for two ribeye from Stehlin's Meat Market
* Stubbs Steak Rub – been waiting to try this!
Potatoes
* Yukon Gold Potatoes
* Olive Oil
* Seasonings you love
Bread
* Easy bake loaf from Kroger
* Butter
* Garlic Salt
The rest was so easy!
Potatoes (this is the time consuming part)
* Preheat oven to 425
* Dice potatoes to even sizes and spread on a rimmed cookie sheet
* Season with salt, garlic and any other seasonings you like (ranch seasoning, oregano, rosemary)
* Drizzle olive oil over the whole pan
* Bake for 30-40 minutes depending on the size of your dice – poke with a fork for doneness
* Turn and stir potatoes half way – they tend to stick – so mix them up to get them all over browned
Bread
* Lay out foil
* Slice the bread into 1.5″ thick slices
* Butter both sides with soft butter
* Sprinkle garlic salt all over the heck out of it
* Bake for the last 15 minutes of the potatoes
Steak
* Heat the grill
* Season the steak (I start getting the steak ready to go on the grill when I put the bread in)
* 3-4 minutes on each side (see the pink – boom!)
And there you have it – dinner from fridge to table in less than an hour!
Enjoy!