International Chocolate Day is upon us (tomorrow)! What shall we do to celebrate?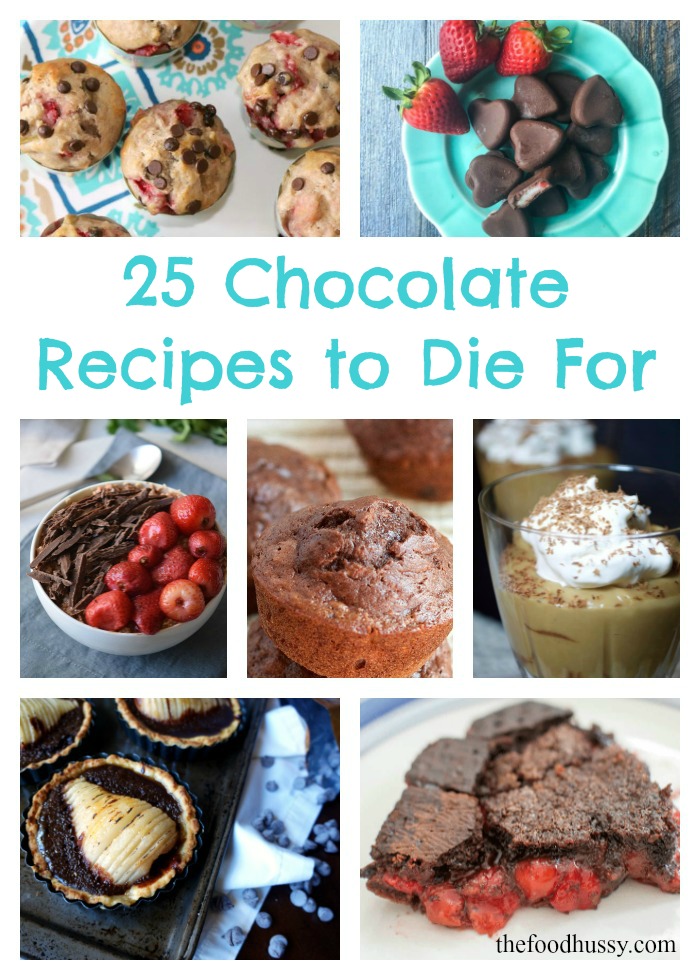 How about make every amazing chocolate recipe we can find!!!
Chocolate Almond Layer Shortcake from the Educators Spin On It
Low Carb Chocolate Strawberry Treats from My Life Cookbook
Easy Cherry Chocolate Pie Recipe from Clarks Condensed
Chocolate Chip Muffin Loaf from The Baking Fairy
Mexican Chocolate Roasted Almonds from Busy Mommy Media
Chocolate Pear Tarts from The Baking Fairy
Dark Chocolate Donuts With White Chocolate Glaze from The Baking Fairy
Lemon White Chocolate Rolls from The Baking Fairy
Chocolate Chip Zucchini Bread from Artful Homemaking
We're not done yet – this next one might be my favorite!
Salted Chocolate Peanut Butter Popcorn from The Chaos and the Clutter
Healthy Muffin Recipes: Pumpkin Chocolate Chip from Spoil My Family
Chocolate Pumpkin Roll from The Baking Fairy
Homemade Chocolate Ice Cream Sauce That Hardens from Growing Up Gabel
Strawberry Rhubarb & Chocolate Chip Muffins from Fuchsia Freezer
Cheesecake Parfaits in a Jar from My Life Cookbook
Mini Mug Chocolate Cake with Peanut Butter Frosting from Fuchsia Freezer
Chocolate Avocado Cupcakes with Avocado Buttercream Frosting from In the Playroom
Whole Wheat Chocolate Chip Brownies with Chocolate Fudge Frosting from Growing Up Gabel
Crazy Easy Owl Cupcakes from Pint-sized Treasures
Chocolate Chip Pumpkin Dip from Pint-sized Treasures
Pomegranate Chocolate Recipe for Kids from Play Tivities
The Most Decadent Chocolate Mudslide from The Soccer Mom Blog
Triple Chocolate Banana Nut Muffins from Pint-sized Treasures
Dairy-Free Butterscotch Pudding with Dark Chocolate Ganache from The Soccer Mom Blog
Caramel Chocolate Pecan Turtle Recipe from Tinkerlab