This post contains affiliate links which when clicked earn me a little somethin' somethin'! All opinions are true and my own!
Tomorrow is Cyber Monday and while I'm pretty sure I'm hiding my credit card in the litter box tomorrow to keep myself from shopping – you guys might want to get started on your holiday shopping from the comfort of your couch or desk chair!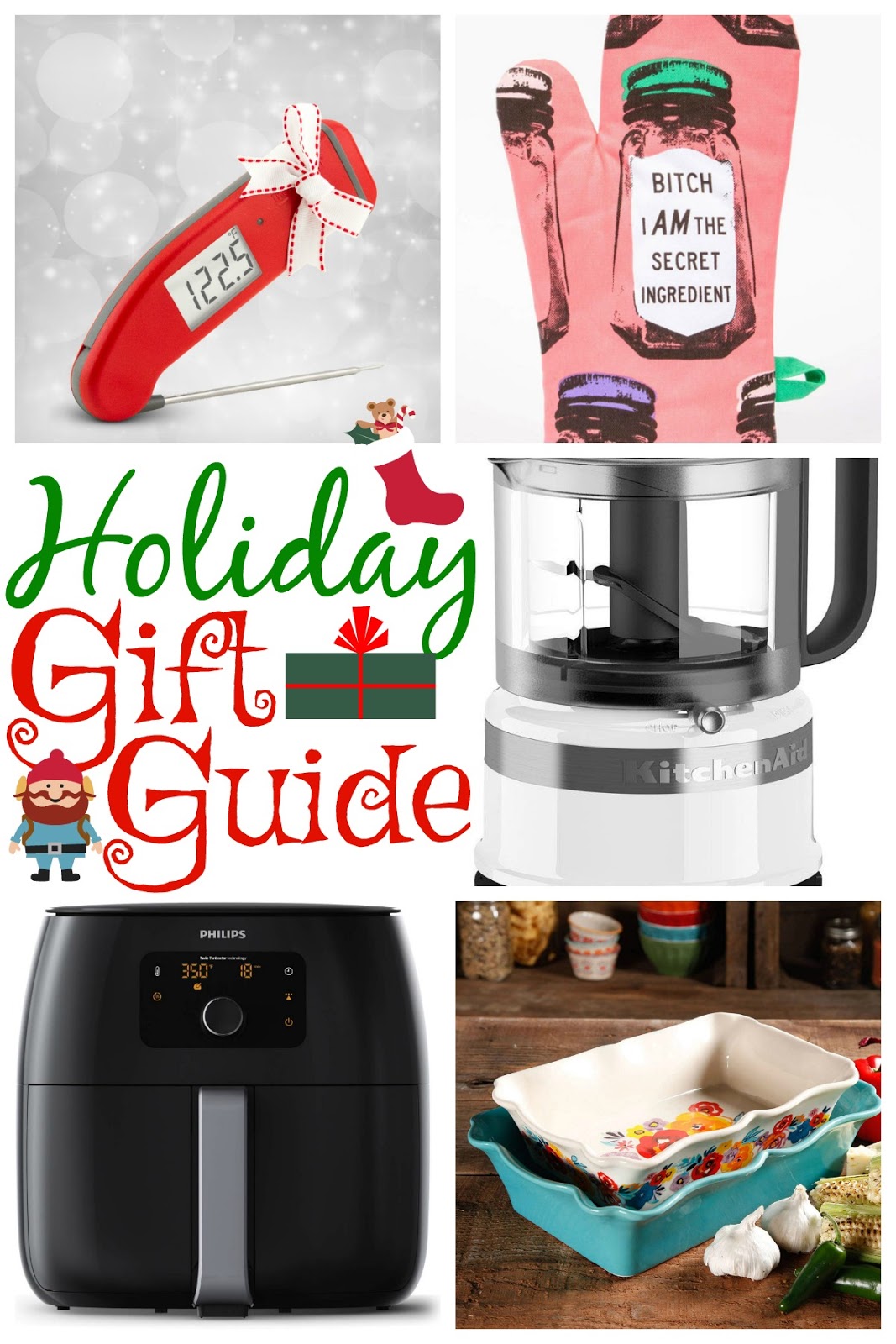 So I'm sharing a few of my favorite things – I may not be Oprah – but I bet I'm more honest. I literally own or use every one of these items. And hey – you need a gift for yourself too – so don't forget to add yourself to the list!
First up – Thermapen MK4 – they are having a 25% off sale on Cyber Monday! I know it's a pricey meat thermometer – but if you visit a chef in their restaurant kitchen – this is the one they have! It's worth it – it reads the temp immediately and works every time! I own it, I've bought it for friends, it's worth it! (If you can't swing a $75 meat thermometer, here's a cheaper version from another manufacturer that a friend loves.)


This is a great gift idea for the foodie in your life – or if it's you – put it on your list!
Shipt – You can save $50 on membership right now – it's only $49 for a year! Now I've sung the praises before – but I'll do it again! Shipt is a grocery delivery service that works with a number of retailers – depending on where you live. You shop online and your Shipt shopper does the work for you and delivers the groceries into your kitchen. Orders of $35 and over are free delivery and the shoppers are adults whose tips are dependent on how good they do their job. I'm OBSESSED! I save so much time not trolling the stores – it's the best money I spend every year! Ask me any questions you like about Shipt – I LOVE THEM!


Gift this membership to a busy person in your life that is always saying there isn't enough time – or put it on your gift list!
My air fryer recipes are a staple of my website now because I'm SO OBSESSED! I use my air fryer 3-4x a week!!! I have a ton of recipes and share a new air fryer recipe every Friday. Again – like the meat thermometer – there are cheaper ones out there – but I spent a little extra to make sure I had one that I knew would last since I was using it so much. My choice for 1-2 people is the Philips XL and for families of 4 or more – the Philips XXL.


But if you want a cheaper one just to try it out – this Dash Compact is great for 1-2 people and on sale for Cyber Monday and they have a Dash Deluxe that is larger – and the colors are cute!
I take this Vera Bradley Get Carried Away Tote everywhere! It is my go-to when I have a load of stuff to carry – or any overnight/weekend trip. I love the outside pockets to stash my cell phone and other things I need to grab quickly. My former coworker gave this to me one year for Christmas and I have loved it ever since! This is a gift any woman would love!

They also have a great Cyber Monday Sale: Up to 50% off! Valid 12/1-12/3!
The original food blogger – Pioneer Woman – makes some great stuff – and it's affordable! I love the baking dishes like these Pioneer Woman Rectangle Bakers! I love the pretty patterns and they're good quality – and did I mention – AFFORDABLE! I'm buying some for my mom this year!
I visited Mary Mac's on a recent visit to Atlanta and have made so many recipes from it already – the macaroni & cheese, chicken fried steak and more. Where did I get the recipes? From the Mary Mac's Tea Room 75th Anniversary Cookbook! I even got the Kindle version for a little less! If you've got a friend that loves traditional Southern dishes – this is perfect for them!
One of my friends got me this design in a tea towel and I'm getting the oven mitt for myself! It's so fun and so me!!! They have a ton of other towels and oven mitts with really funny sayings – you have to check them out. I've given these to friends too – I love seeing them in their kitchens when I come visit!
I don't have a big kitchen – so I don't have room for a ton of kitchen appliances (toaster, air fryer, mixer – that's it) – but there are times when I need a food processor! Instead of trying to find another cabinet to store one in – I have a KitchenAid Mini Food Chopper and store it above the stove – it's the perfect size for things like salsa, guac, etc. It's a great gift for those apartment dwellers!
Lastly – is the Gillette Venus Subscription Box – now it seems silly – I already have my groceries delivered – but this has been fantastic! You can customize the handle, your blades (omg – the Comfortglide plus Olay are the best!!!) and even how often you get them. You can skip a month if you need to as well and cancel any time. The thing is – I never remember that I need blades and I wasn't changing them near enough. Now – I have fresh blades in the drawer at all times and I love the Olay strip – as soon as the strip is gone – I change the blade. I never run out! It's the best!!! Get this gift for yourself or your daughter!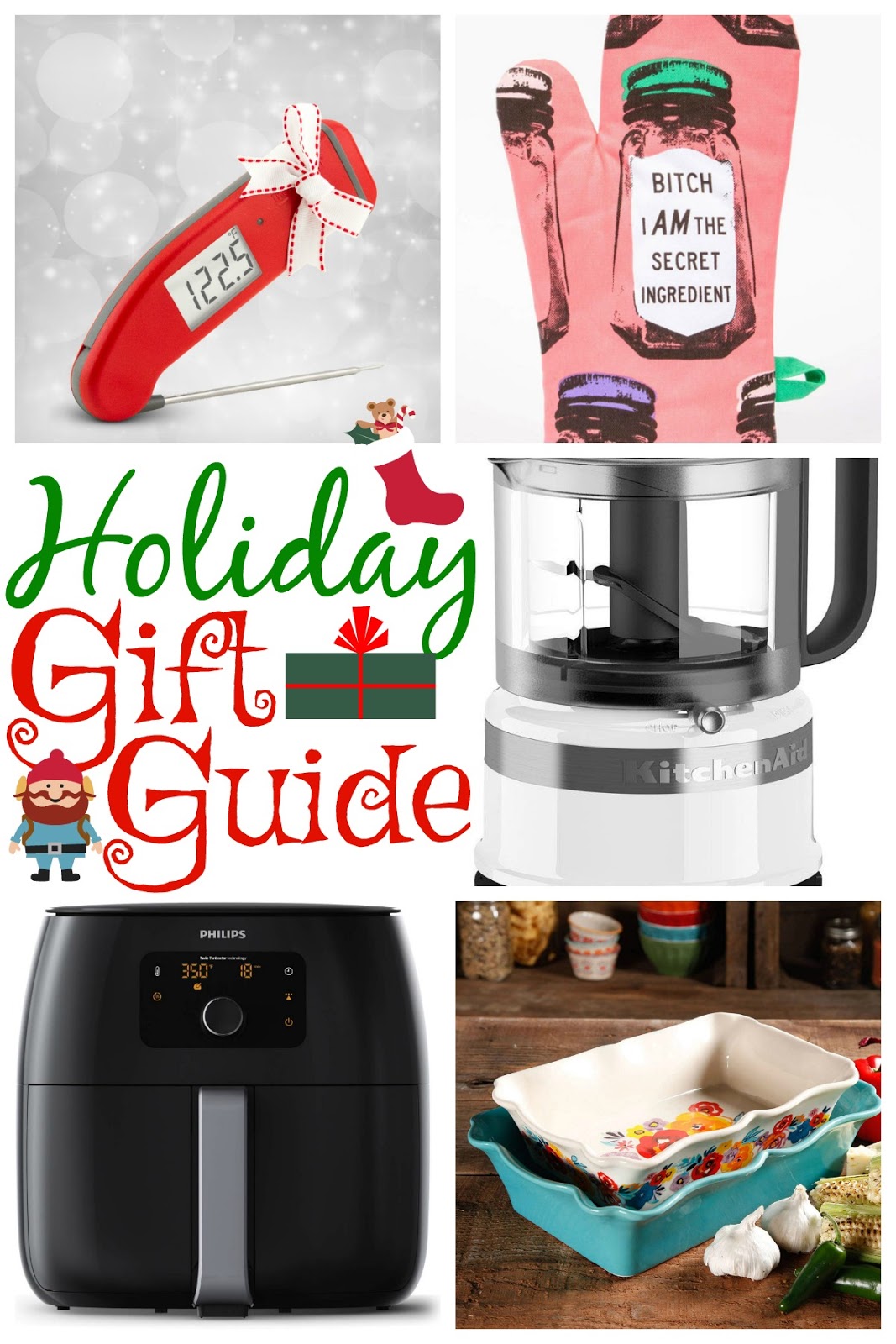 I hope you find an item or two that will be good for someone on your gift list or to put on your own list! These are all in my house right now and I love them – I know you will too!