Had a little trip to Covington today cuz my friend Lisa needed to get her oil changed and I had a brilliant thought – Frank's Old Town Cafe!!!!
I used to work in Covington and it was a near daily stop for lunch. The staff is SO friendly – I haven't been in a year or so because I changed jobs. I walked in the door and Frank, Deb and Paula all remembered me! You don't get that at Applebees!
So why do I love it? It's great diner food – great specials and great chili (Tues & Wed)!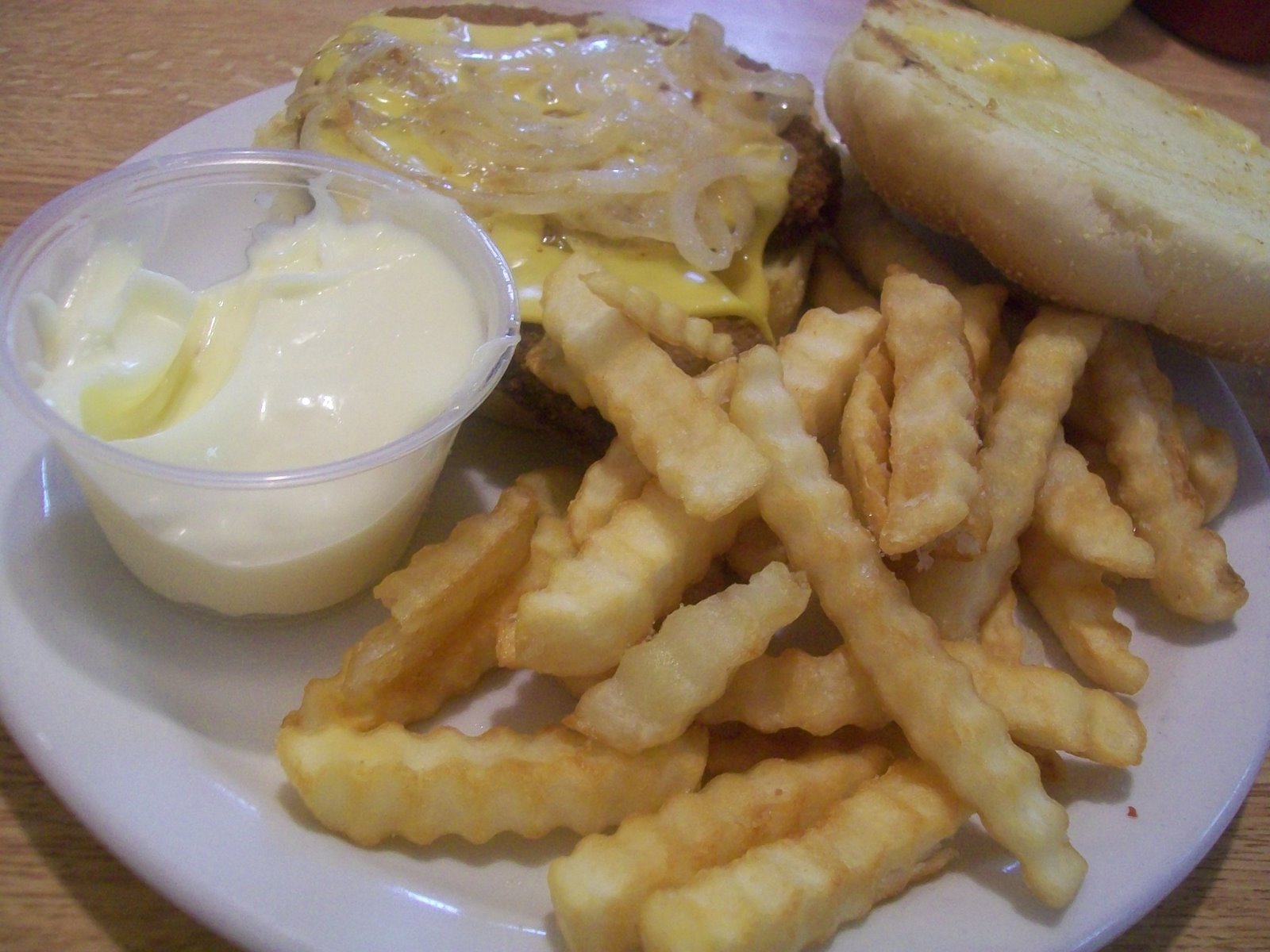 Frying Pig – pork tenderloin with grilled onions, cheese and bbq sauce
I really miss the breaded pork tenderloin from back home (Iowa) and Frank's always came through for me. It's thick, juicy and tasty. The toppings are a great addition. Frank's also has great fries – I usually get a side of mayo for them.
Reuben Burger
Lisa decided to try the Reuben Burger! Yeah – a Reuben Burger!!! It's a burger with a reuben on top!!!!! It looked delicious!!!!! Lisa enjoyed every bite.
The service is A+ and I love the food. Their chili is really some of the best in the city – it's not Cincinnati style – just regular style – it's sooooo good!
So head to Old Town and tell Frank I said hi!
Old Town Cafe
9 West Pike Street
Old Town Plaza
Covington, KY. 41011
Phone: 859-291-0664
Fax: 859-291-2026