A while back Qdoba offered me 2 free Mango Salads to try if I'd blog about it…never one to turn down such an offer – I had me some salad!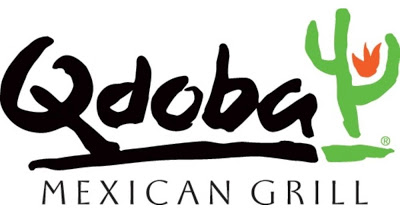 Qdoba is one of the "Chipotle-esque" "mexican" places where you can get burritos, tacos, salads, etc… Pick your shell, pick your meat, pick your toppings – voila!
I don't tend to go there – strictly because of location. They have 3 in the area: Blue Ash, Florence and Mason. Because of the free salads – we sought one out and chose Blue Ash.
The Mango Chicken Salad has a mango salsa on top of chicken & romaine lettuce with a cilantro-lime vinaigrette. It costs around $6 from what I can remember. I added salsa, sour cream and cheese.
I have to say – it's really good. I'm not a salad-orderer but I would DEFINITELY order this again. I'm really glad I got to try these because I never would have ordered it and I know Larry wouldn't either. But we both really liked it! The shell was light and crispy, the chicken was good and most of all – the dressing was really great. Needless to say – I was a bit shocked. I fully expected to be craving a burrito after – but we were both full and happy.
Nutritionally – my order is around 900 calories most of which is consumed in the tortilla bowl. They have a great nutritional calculator on their site and I figured up that my normal burrito order would be about 1200 calories (good lord). That said – it's not the healthiest salad I've ever eaten but it tasted great!
Why Should You Go? Well if I was faced with Chipotle or Qdoba – I'll still probably pick Chipotle but I really did enjoy the salad and if I get a job in Blue Ash (I'm interviewing for a couple) then I'll definitely be ordering this again! Thanks Qdoba!