So me and the boy like to take these drives…I found this website called Daytrip Cincinnati and began digging through trying to find a place we could go on a free Sunday. In the west region I found one talking about Madison, IN. While I didn't exactly do their trip – I made my own up.


Side note about that website – it's really great. The directions are fantastic – I just didn't have access to a printer so I made my own easy route up.


Once in Madison, we just walked around. There's a really great downtown area with lots of shops that were open, etc… While exploring we found the Madison Lighthouse on the river! I love river-side restaurants…so we had to stop in!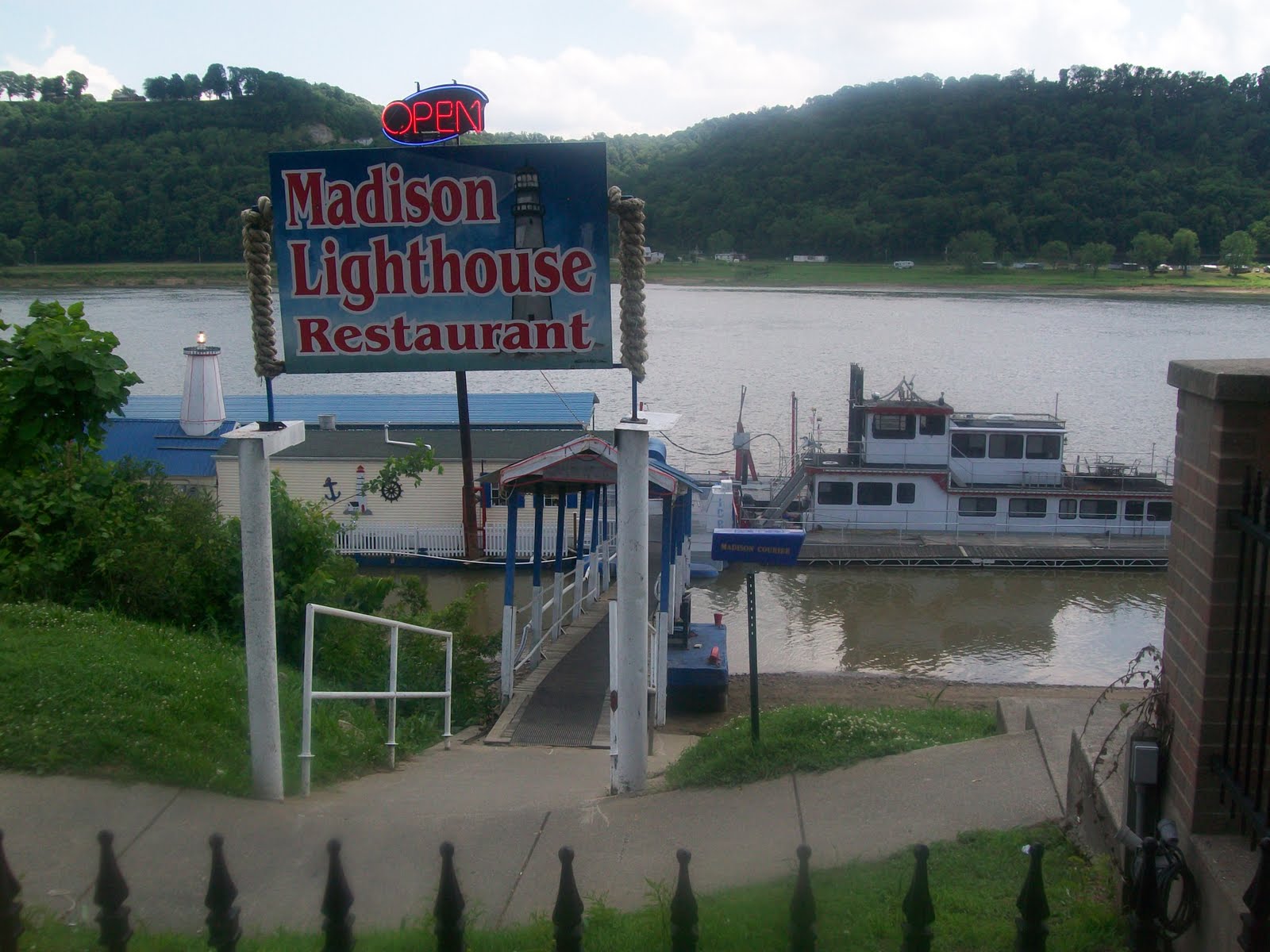 The lighthouse is pretty tiny – but hey – we didn't care. It was hot and they served beer…



What I love about this place is that it's ON the river! Half the restaurant is tables and the other half is a bar. The bar has these great perches right on the river. Although I was completely paranoid about my purse getting knocked into the river!



There's a crooked-ass shot of the table-side of the restaurant…



More river views – it sure is dirty. You can also pull your boat right up to the restaurant. On either side there are decks with boat tie-off thingys (very technical boating terminology there).



We weren't really all that hungry but I did get fried mushrooms that came with a side of horseradish ranch. They were excellent! Way better than the small crappy button mushrooms most places serve. These were HUGE and the sauce had a bite to it! Larry (who hates mushrooms) even tried them and liked them!


Why Should You Go? Madison is a really pretty town and we were able to map out a way that you stay along the river the entire way! I really enjoy the scenery on the side roads much more than the stupid interstate! The Lighthouse was very fun and relaxing (except for the purse nerves) and the food we did have was really great! Also – there is a truck on the river that makes a mean icey if you like those…and it comes in a big purple flower cup – which was fantastic to watch Larry carry around town!