While the weather outside is getting frightful (enough rain already – seriously!) – there's one thing that is ALWAYS delightful!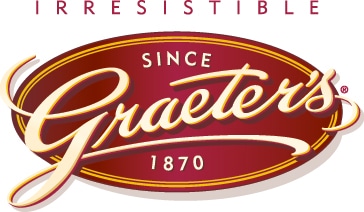 Seriously - who doesn't love some of this decadent goodness? And for those of us in Cincinnati - we can have this deliciousness anytime! But what about our friends and relatives not lucky enough to live here? What are they supposed to do? 
Well - today you can win a SIX PACK OF GRAETERS TO SEND TO THEM! 
That's right - need a unique gift? You can avoid the mall and order the sweetest gift for family & friends at Graeters.com. They have 6 or 12 pint variety packs or you can customize your own! There are 24 flavors including signature chip and limited edition holiday favorites - Cinnamon, Pumpkin Pie and Peppermint Stick! 






And for those non-Cincinnati folks - you can enter too! If you haven't heard of Graeter's - here's a little info! The fourth-generation family-owned company stands apart from the rest having pioneered the French Pot process of making only 2 gallons at a time with all-natural ingredients. End result... a dense, creamy texture and massive dark chocolate chips (more HUNKS than chips!). 
My favorite flavor is the Coconut Chip – but the rest are all amazing and delicious as well! So be sure to enter the giveaway today! You'll get your own 6 pack to send to a friend, relative – or yourself!!! Check one gift off the list with Graeters and the Food Hussy!
Be sure to leave your comment about which flavor is YOUR favorite and who you want to send this to! As always – be sure to leave your contact information (twitter, email or facebook) and if you tweet the message AND let me know with another comment – you get an extra entry!


I just entered to win a free 6 pack of @graeters from @foodhussy! I wonder who I will send it to! http://www.thefoodhussy.com