A couple weeks ago I went to the Buick Discovery Tour at Cincinnati State in Clifton. We discovered road food, mixology and cuisine! I was lucky enough to meet Chef Michael Psilakis during the day.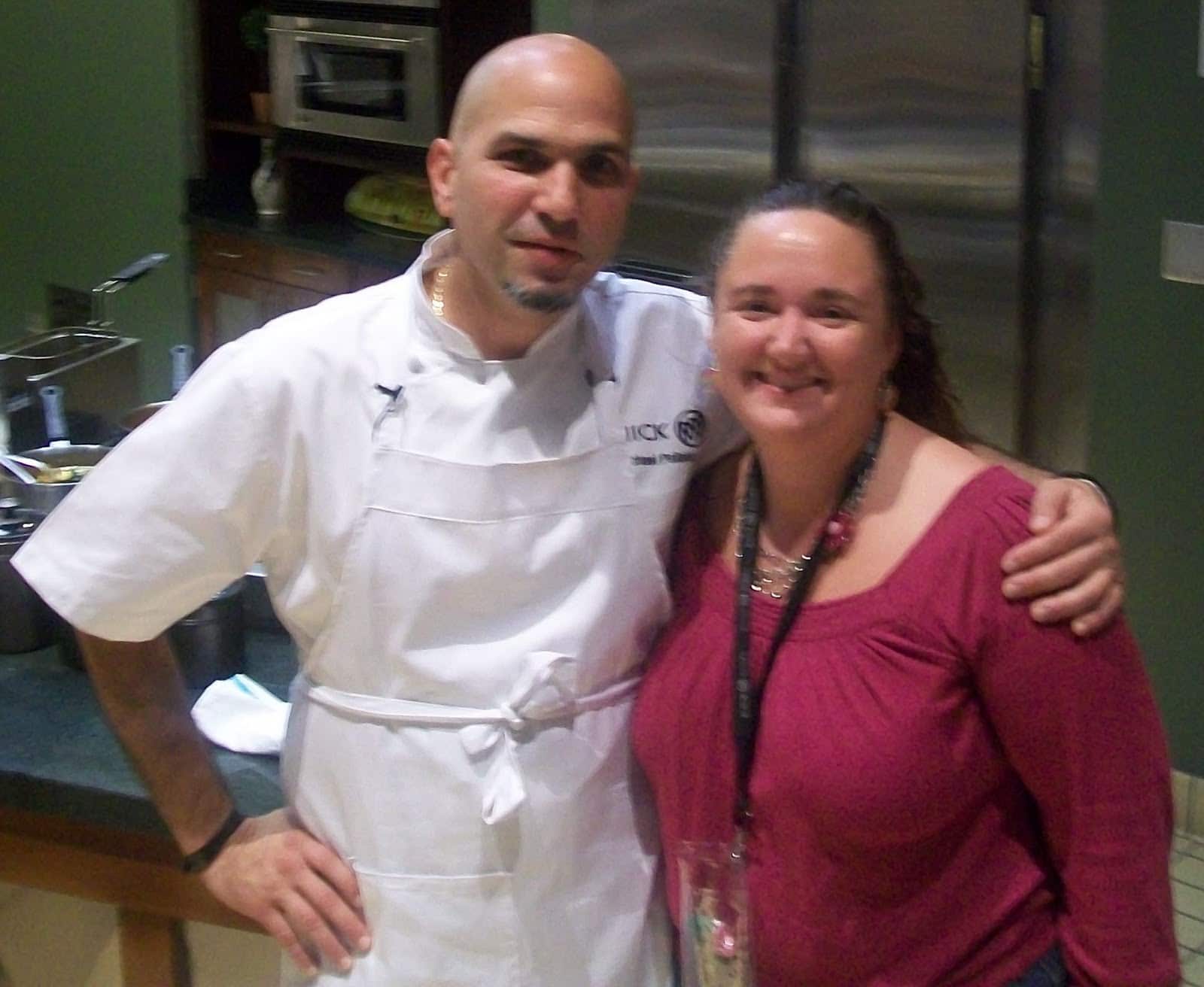 He has plenty of accolades and is one of the few Greek chefs to be so celebrated. His goal is to make Greek "peasant" food a little fancier and he does it well!
We were also lucky enough to get autographed copies of Michael's cookbook, How to Roast a Lamb! Now I'm always thinking about you guys – so here you go – I'm giving away a copy (thanks to the folks at the Buick Discovery Tour for an extra copy!).
With the sad news today that Mythos is closing – I'm glad to be passing along more Greek food to someone in Cincinnati!
GIVEAWAY TIME!
To enter – post your favorite Greek food or restaurant ALONG WITH A WAY TO CONTACT YOU!!!! (email, twitter, SOMETHING!) Whether you like hummus or gyros, Sebastians or Mythos – let me know! (hey that rhymed)
I'll draw the winner with the help of the Random Number Generator next Wednesday, Oct 27!
If you tweet the giveaway – then post here that you did – you get an extra entry! Here's the tweet:
Enter the @foodhussy contest for Michael Psilakis' cookbook How to Roast a Lamb www.thefoodhussy.com!