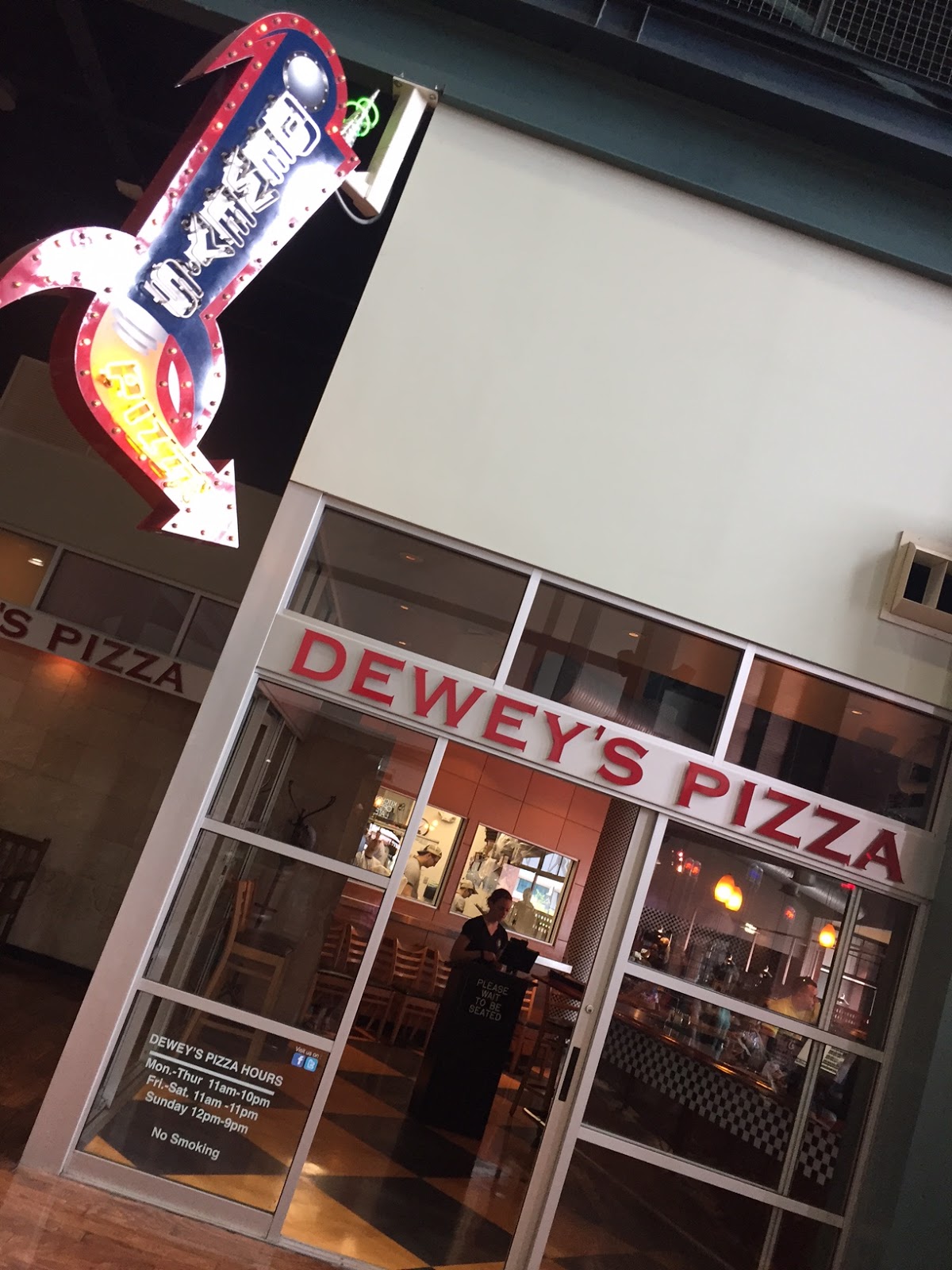 It's a great pizza place and one of the originals here in Cincinnati that has always been adventurous with their toppings and their beer selection – it's why we love them!
Recently, Dewey's has joined up with the folks at Thanx to offer rewards through their smart phone app. They sent me a $25 gift card (and two for you!) to try out their new app and see what I thought.
Thanx is available on Android and Apple devices and is very easy to sign up with – I signed up on the way to Dewey's from the car.
Once signed in – you'll notice a few Cincinnati businesses that participate in their rewards programs. I chose Dewey's Pizza to see what they had to offer!
It's a combo discount & rewards app. Right off the bat I could get a complimentary side salad with my meal – but then every time I go – when I upload a picture of my receipt – I get closer to $10 off!
With that – we decided to order and the Dewey's specialty pizza was calling my name – yes Tito – I will dine on you today!
Since we had a free side salad, Nedra and I split the seasonal Strawberry Macadamia Nut salad. I'm not much of a fan of macadamia nuts but this was a good salad. Dewey's is known for their excellent salads – so not surprised.
Then our pizza – so good – as usual. The Tito Santana was great! I always love the crust at Dewey's – it's super light and great on it's own – the crust always gets eaten!
After lunch, we pulled up the app and tapped Redeem. Once you click that – it will start a timer so you have an hour to mark it as used. I just showed the app to the server and they did the rest.
The Thanx app was super easy to use and I like being able to earn rewards for places I visit all the time.
Dewey's also wants you to try out their app (and have some pizza) on them! Be sure to enter the giveaway for 1 of 2 gift cards to Dewey's!