With Lent upon us – Frisch's is back and ready to please our bellies on Friday's! This time with a new Haddock 'n Chips!!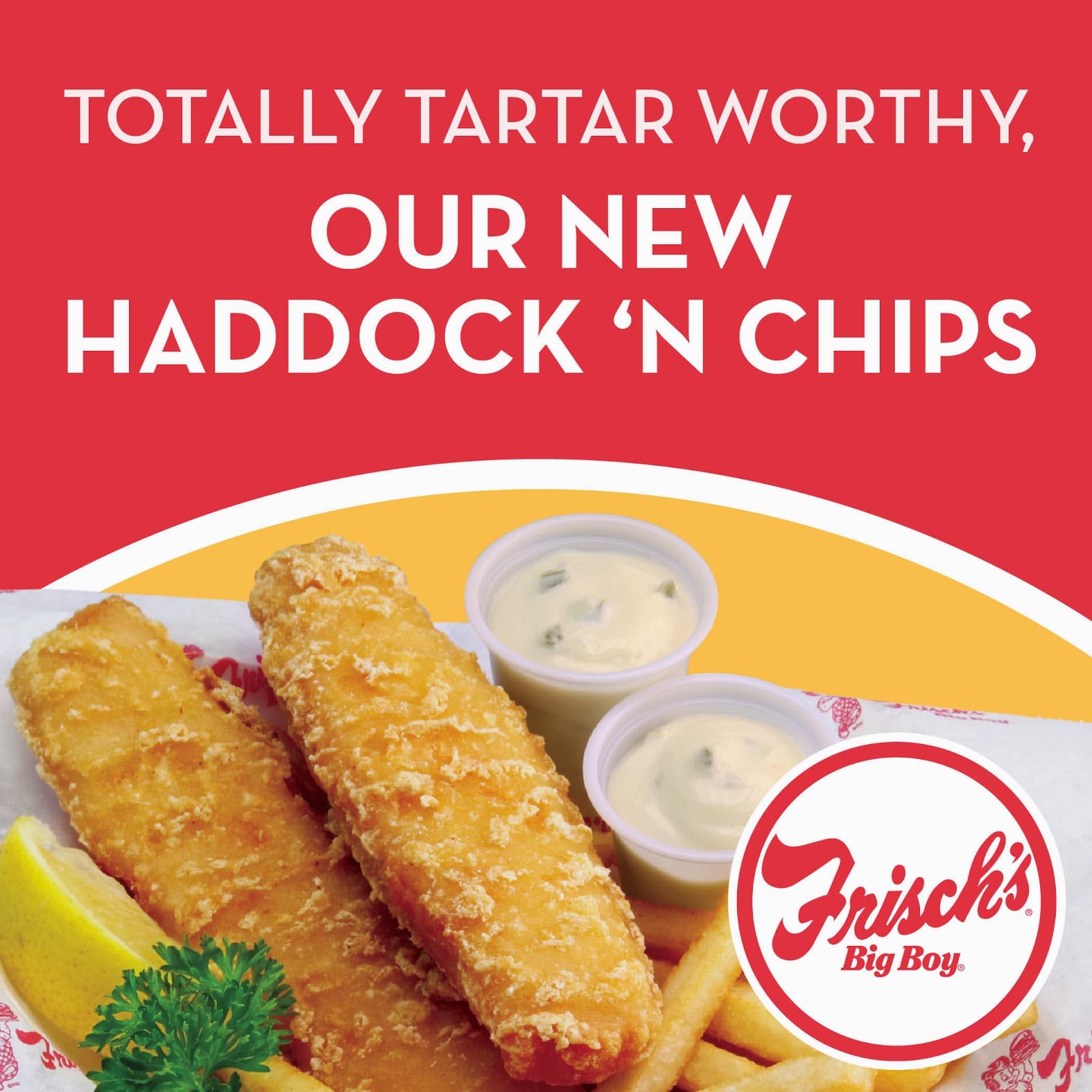 It looks delicious! But here's something that isn't new at Frisch's – FRESHNESS! That's right – Frisch's has so many fresh ingredients that you might not know about! For example:
The hamburgers are made with fresh, never frozen 100% beef.
The fish for the famous Fish sandwich is cut from a fillet and then hand-breaded.
The onion rings are hand-breaded daily in each restaurant.
All of their pies are made from scratch, with premium-sourced ingredients like real pumpkin, Michigan cherries and Southern pecans.
Frisch's bakes their bread daily and that adds to the fresh flavor they're known for!
All in all – you have a lot of great reasons to love Frisch's – and now you can win a $50 gift card! That'll buy a lot of fish!

a Rafflecopter giveaway