What's the only thing better than this?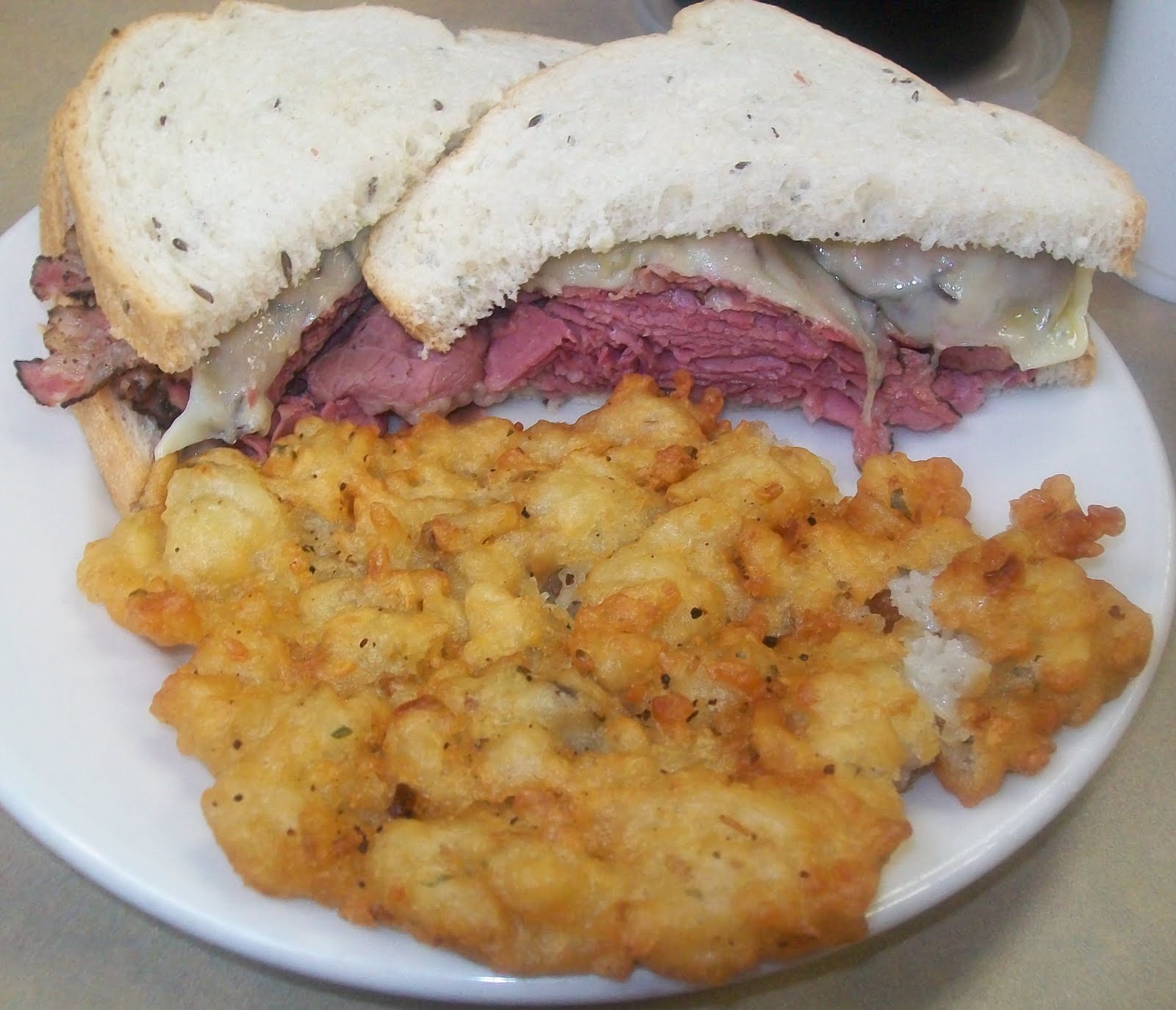 THIS!
Izzy's in Anderson is having another beer dinner this next Thursday. They'll be serving up Jackie O's Brewery out of Athens, OH. It's a great deal too – 3 courses, 3 beers – $25!
This Thursday – for just $25 per person (seriously – you can't beat the price!):



· Appetizer: Goetta stuffed jalapeños with Swiss cheese drizzle
· Dinner:

Izzy's Famous Reuben sandwich piled high with Izzy's famous corned beef, sauerkraut, Izzy's special dressing and melted imported Swiss cheese and a potato pancake.
· Dessert:

Vanilla Bean Ice Cream with Salted Chocolate Covered Bacon
·

Firefly Amber (5%abv):

Firefly is the lightest offering at Jackie O's. They like to refer to it as the gateway ale.
·

Mystic Mama IPA (7%abv

):

Jackie O's west-coast inspired India pale ale offers lots of flavor and aroma without being over-powering.
·
Chomolungma (6.5%abv)
:
This brown ale was brewed to commemorate the 2007 Lungevity Everest Expedition.
And what's better than a beer dinner for 2? Beer dinner with friends! Enter to win 2 seats at Thursday's beer dinner! (Here's a link to the beer dinner I went to in Ft Wright.)