This is a guest post from Kody Carling – thanks to Kody for his great soup recipe and his thoughts!
I love food, and I love eating healthy! I wish I could say
that I have always been this way, but that would be a big lie. I travel around
the United States for work, and I had always chosen to eat at fast food
restaurants because of the speed at which they could service me. Every trip was
the same song and dance, where I would say to myself "I am going to eat healthy
this trip". I usually skipped breakfast because of time, and then my hunger
would get the best of me throughout the rest of the day. At the end on the work day I found myself
exhausted and sick to my stomach because of the things I ate. My family
vacations had the same result. After the day, my wife and I would sit in our
hotel room with our stomach's bubbling.

Does this sound similar to anyone else? Well I have to tell
you what my secret was. While I was in Atlanta, I attended a traveling trade
show to kill some time. I was trying to get ideas for my next family vacation.
This show had many
trade show exhibits
that had all sorts of good family vacation destinations. There was one booth that stood out to me,
because it was not centered on traveling, but rather on good eating tips while
traveling! This booth was sponsored by
Candlewood Suites
, and they focused on one of the perks of staying with them. They had
their own kitchen. Here are two things I learned on eating healthy while
traveling. These two rules have been life changing for me.
1.
Look for healthy restaurants before you travel.
Having your meals planed out before you arrive will be helpful.
2.
Stay at a hotel that has a kitchen, because you
can get ingredients at grocery stores to cook your own food if possible. You
can also save healthy snacks in the fridge

Having a
plan and staying at places that has a kitchen have allowed me to eat healthier
while I travel. I also want to share a recipe that has been a staple in my diet.
I make this the night I arrive at my destination and have it in the fridge for
lunch or dinner. My co-workers actually come to room for lunch because of this
soup, and its free for them! I got it
out of the Lion House light cook book; the Lion House is one of my favorite
restaurants in Utah.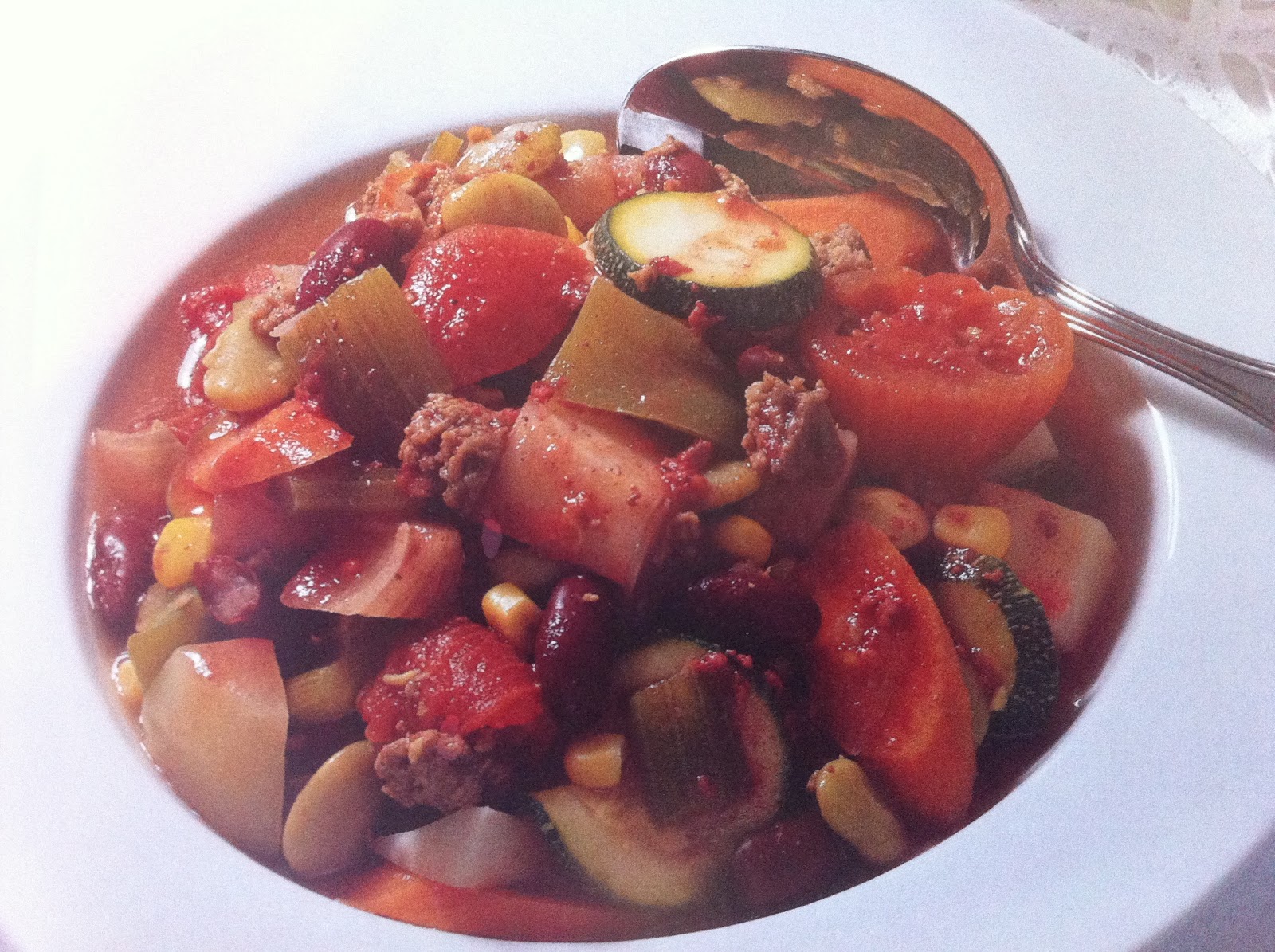 Super Hamburger Soup
1 ½ Pounds of
Extra Lean ground beef
2 onions,
chopped
4 Stalks
celery, chopped
1 green bell
pepper, chopped
2 cans (14 ½
ounces each) stewed tomatoes, not drained
1 can (6
ounces) tomato paste
4 cups of
water
4 medium
carrots, sliced
2 large potatoes,
diced
1 can (16
ounces) corn, not drained
1 can (15
ounces) red kidney beans, not drained
1 can (15
ounces) baby lima beans
1 ½ teaspoons
of salt
½ teaspoon
pepper
Cook ground
beef, onions, celery, and green pepper in a large pot until meat is brown and
crumbly and onion is translucent. Drain. Add tomatoes with liquid, tomato
paste, water, carrots, potatoes, corn, kidney beans, lima beans or garbanzos,
salt, and pepper. Bring to a boil; reduce heat and simmer, covered, about 20
minutes. Add zucchini and cook another 10 to 15 minutes or until vegetables are
tender. Makes 12 servings
My two tips are all about having a plan before traveling.
They are not monumental in theory, but have changed my life for the better. I
hope this helps anyone else out there traveling and struggling with eating
healthy. If not, then you have a really good vegetable soup recipe for reading
my post.
– Guest Post provided by Kody Carling. I was compensated for sharing this post…but the soup does look good!