This post is sponsored by Liberty Center. All opinions are my own.
The holidays are here! And if you're looking for someplace to shop –
Liberty Center in West Chester
is a great option. Besides great shopping – there's a lot of fun stuff to do!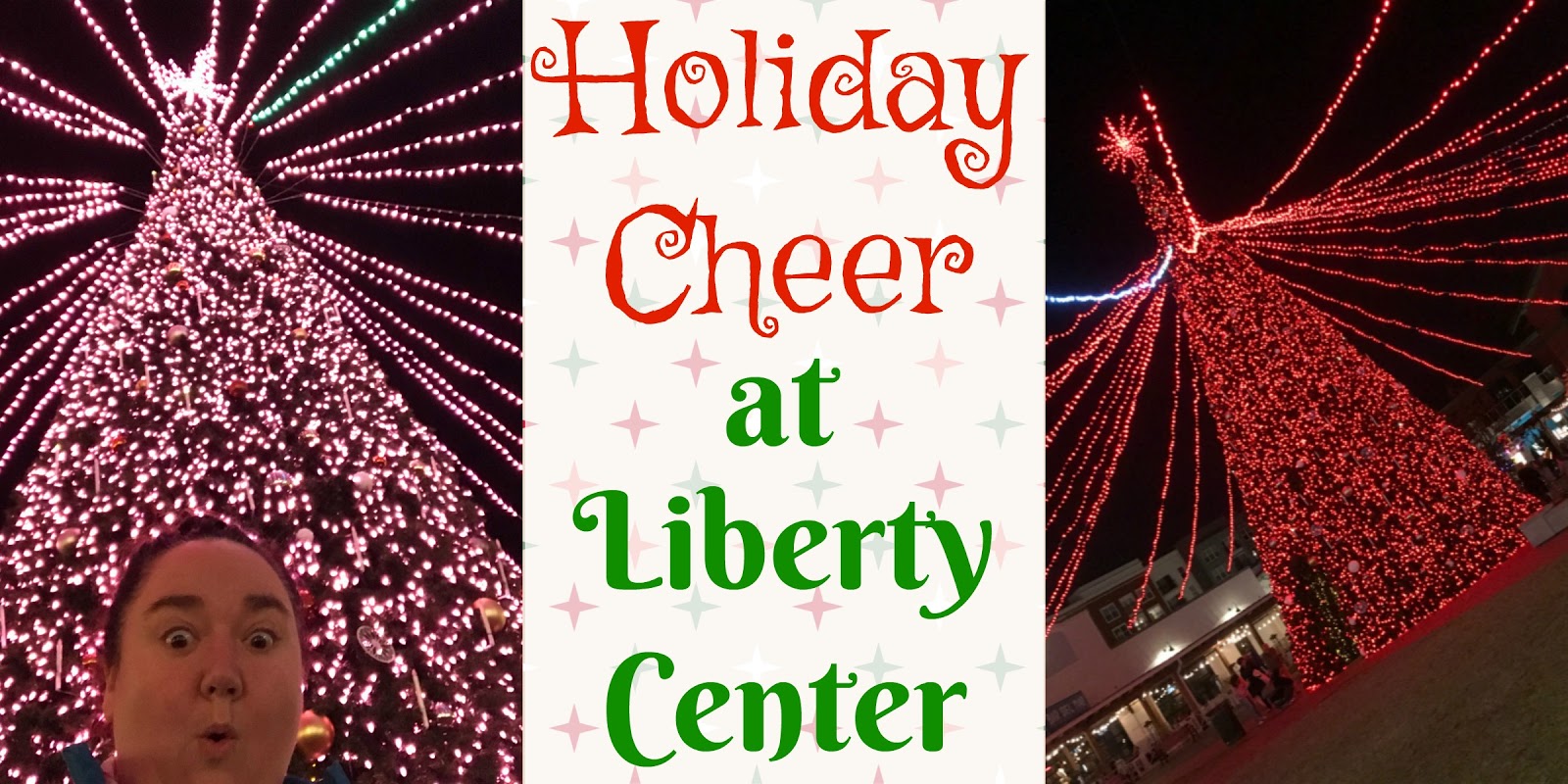 They have a huge courtyard with a ginormous tree and light display – it's really pretty. You can walk into the tree and see a manger display or if you're feeling frosty – they have two horse drawn carriages that pick up on the square for rides around Liberty Center.
Source: https://www.instagram.com/happy_daisy_life/
It's a great time of year to go – especially with the crazy warm weather we're having! You can walk around and enjoy the sights while picking up some of those gifts you've got on your list!
Here are a few tips for shopping at
Liberty Center
:
* Just park in the garages on either end!
Don't fight the crowds in the open parking lot in the front – head to either end – the garages aren't used as much and – if you go to the mall side – you can walk through the indoor portion of the mall to get to the festivities!
* Bring a mug of hot chocolate!
If you're just wanting to enjoy the lights, Santa and nativity – bring a mug of hot chocolate and just enjoy the atmosphere! It's so fun! There's a holiday train display too!
* Bring your appetite!
There are lots of restaurants – from quick serve to sit down – where you can grab a bite! We got some food court sustenance and then grabbed cheesecake to go from The Cheesecake Factory for home.
* Check around for good deals! We stopped into Old Navy cuz my husband wanted a puffy vest – found one super quick and turns out – it was 50% off and only $15!
I also have to say – it seems that everyplace you shop during the holidays is packed to the gills. So the nice thing about shopping at Liberty Center is that because of the inside mall and the outdoor mall – even during the holidays – it doesn't FEEL that crowded even when there are a ton of peeps there.
So enjoy the holiday shopping a little more at Liberty Center!