I came across a recipe on
eMeals
a while back and it was a big hit –
Pizza Spaghetti
– well I decided to put a little twist to it – by using leftovers!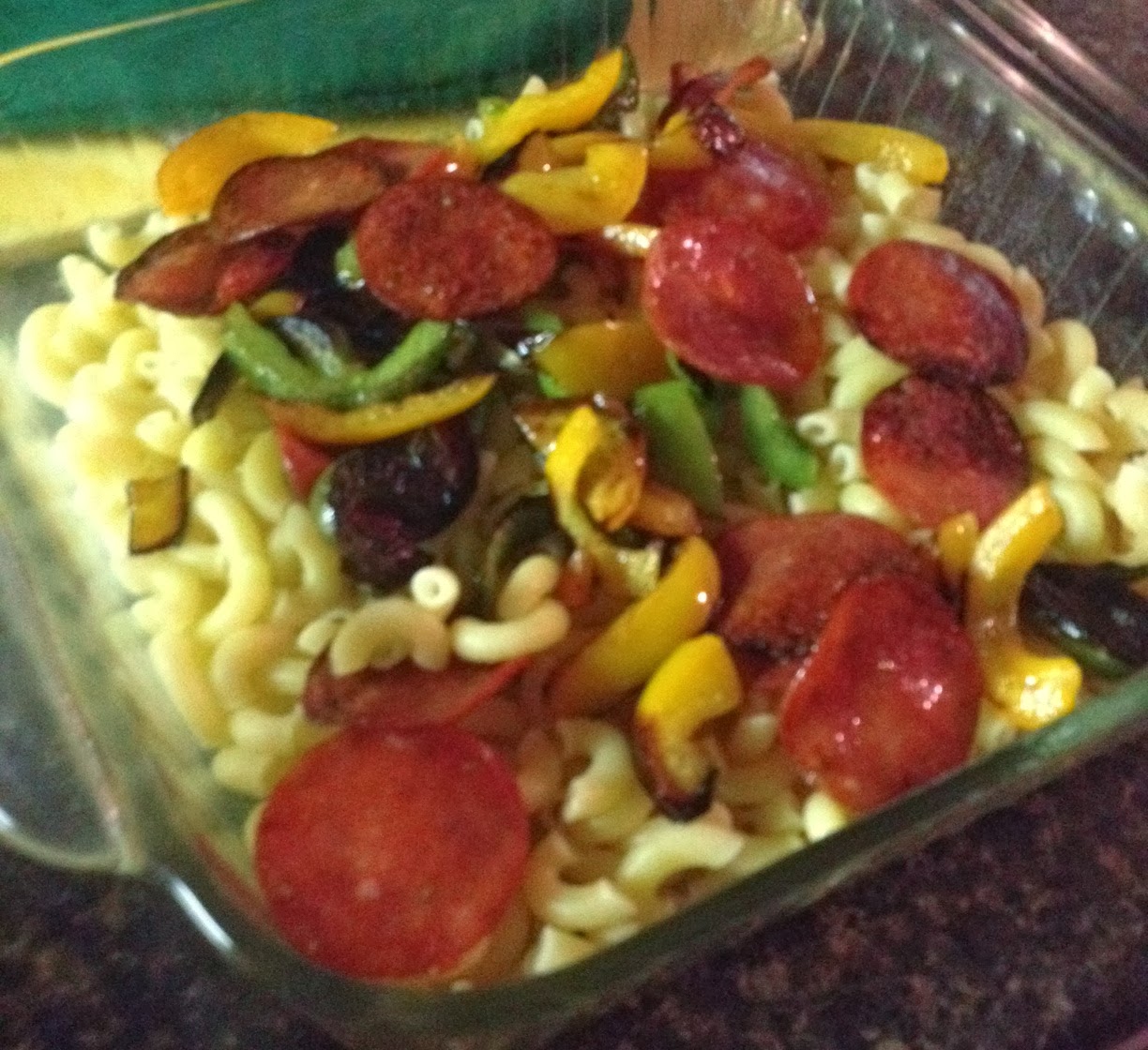 For this one – I changed up to macaroni because we just like macaroni better. Then I sauteed some pepperoni and a few veggies from the fridge and spread them on top of the macaroni.
Then instead of spaghetti sauce – I covered with vodka sauce! I'd never had it before – but it was in the fridge so I used it!
I had gotten this from Whole Foods in their fresh prepared department and it was DELICIOUS! I definitely want to get more of this.
Then top with mozzarella cheese and bake! How easy is this?
This Pizza Pasta was actually even MORE delicious than the original! The vodka sauce and the vegetables were perfect! It's been nice now that I've learned to cook a wider variety of foods – I can kind of make things up and have them turn out better. Once you get the hang of a recipe – you can see what you can swap out! Imagine the possibilities with this one!
Pizza Pasta
1/2 pound macaroni
1 cup diced bell pepper (variety of colors)
1 row of pepperoni (15 or so – whatever you have/like)
16 oz vodka sauce
1 cup mozzarella cheese
Instructions
1. Boil macaroni in salted water according to package directions
2. Preheat oven to 350 degrees
3. Place macaroni in a 9×9 inch baking dish sprayed with cooking spray
4. Saute pepper in a large skillet over medium heat until softened (2-3 minutes) – then add pepperoni and cook 1-2 minutes more, flipping once
5. Spoon over pasta
6. Top with vodka sauce
8. Sprinkle with cheese
9. Bake 30 minutes