My sister returned from a year in Germany and to celebrate we had to go out to one of her favorite places – Maggiano's Little Italy. I know – how can the Food Hussy's sister love a chain? Well she's what I like to call a "Chickenatarian" – only "meat" she'll eat is chicken and she loves Italian food.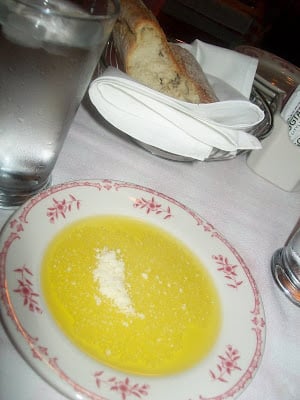 They start us out with a nice crusty bread and olive oil. The bread was crusty on the outside and soft on the inside and best of all – warm! The oil and cheese were also nice.
Edith got the caesar salad and was pleased as always. Looking at the photo – seems like a lot of croutons.