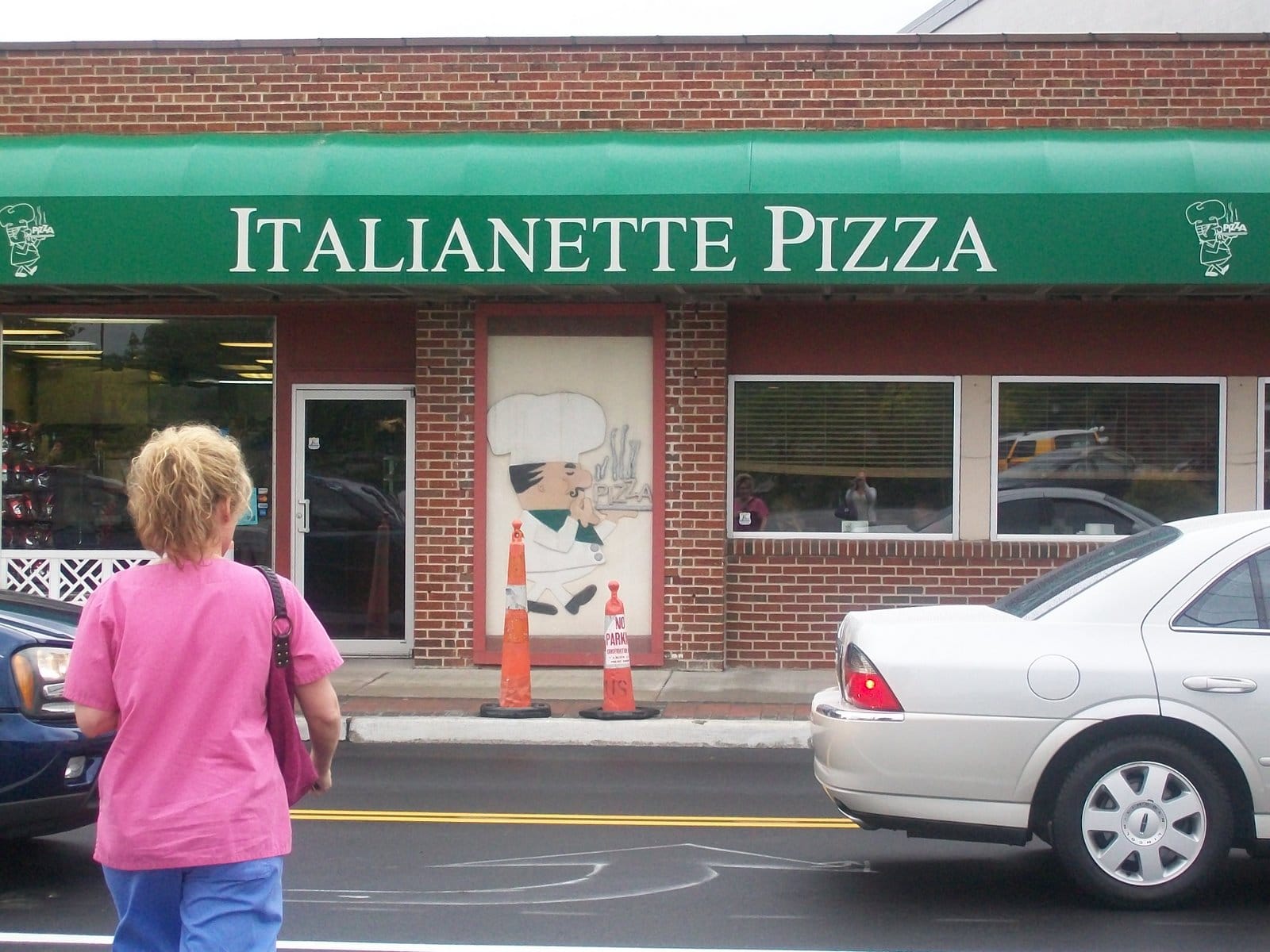 I've driven by the Italianette probably 1000 times over the past five years but never had the chance to stop in.
They've recently opened a location in East Hyde Park. I'm not sure if they're separate or together – but here's the menu for both.
This day was a fun one – my friend Amy and I went to Benken Florist & Greenhouse to buy some really cool Hibiscus! They just got them in and they are $19.95! I can't wait for it to bloom!
After flower time…it's pizza time!
This location is on Plainfield Rd in Silverton and is very homey, low-key restaurant. Very family oriented and fairly generic.
We were hungry – boot camp has been kicking our butts – so we started with a side salad.
Italianette Pizza
6916 Plainfield Rd
Cincinnati, OH
UPDATE: I went back and had a different pizza and liked it a lot better. I'm now a huge fan of this BBQ Chicken & Bacon pizza!