If you follow along with me, you'll know I work downtown. I'm so excited that I've finally found a quick sandwich place that's affordable and really yummy that's only a 1/2 block away! What is it?
Cafe Barista!
Cafe Barista is on the first floor of the 4th & Plum Apartments. They have a deli, wine, beverages and a limited grocery supply.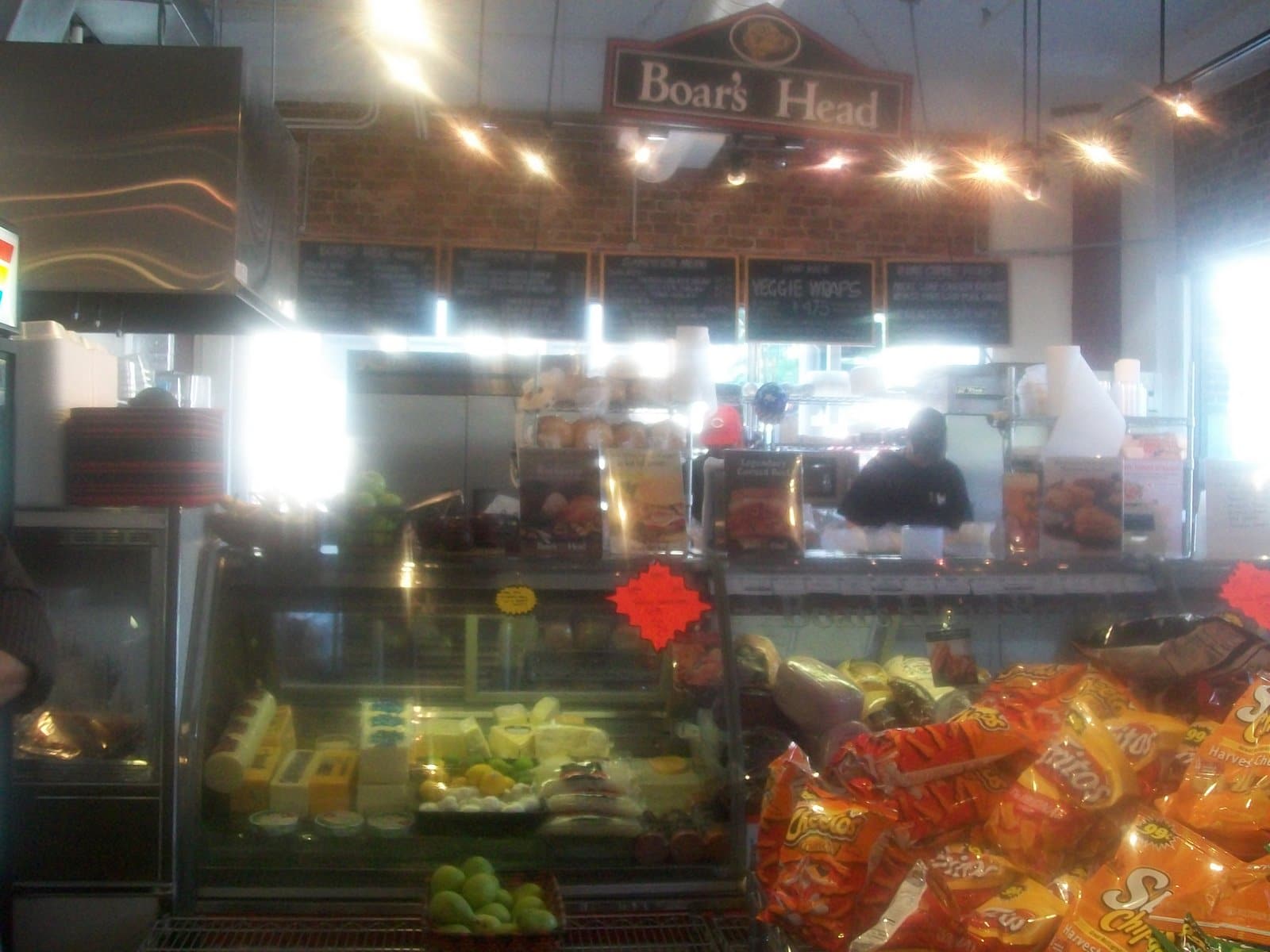 There's a big deli on one end. They have sandwiches (hot & cold), wraps, soups and hot entrees.
If you can't tell – they use Boar's Heads Meats…
Sandwiches also come with a bag of chips and they have pretty much every flavor you can think of!
They've also recently expanded to create more seating which was MUCH needed!
It's also one of the few places where you can get wine and hey – after a long day of work – who doesn't need it?!
Now here is the secret fantastic amazing secret – and I shouldn't tell you – it's the cinnamon rolls. Seriously – holy hell – these are amazing! They often run out – so get there early. I like them as an afternoon snack. Oh wait – just in case my boot camp instructor reads this – I don't like them – not at all – never touch them – horrible! (I'm totally lying – it's like I've died and gone to heaven.)
Today I went for a club on a whole wheat sub hot…mmmm it was good! And that's a big honkin pickle!
Coworker got Cajun Roast Beef and I've heard from more people than I can count that this is THE sandwich to get!
I also want to say – Barista has breakfast sandwiches and they're only $2.50! This is far cheaper than the "other guys" and I can say – these are far superior! I had a croissant with sausage, egg and cheese a couple weeks ago and it was sooooo good!
If you're downtown and looking for a good breakfast sandwich, a hot deli sandwich or an amazing cinnamon roll – you now know where to go! And oh yeah…they have coffee too.