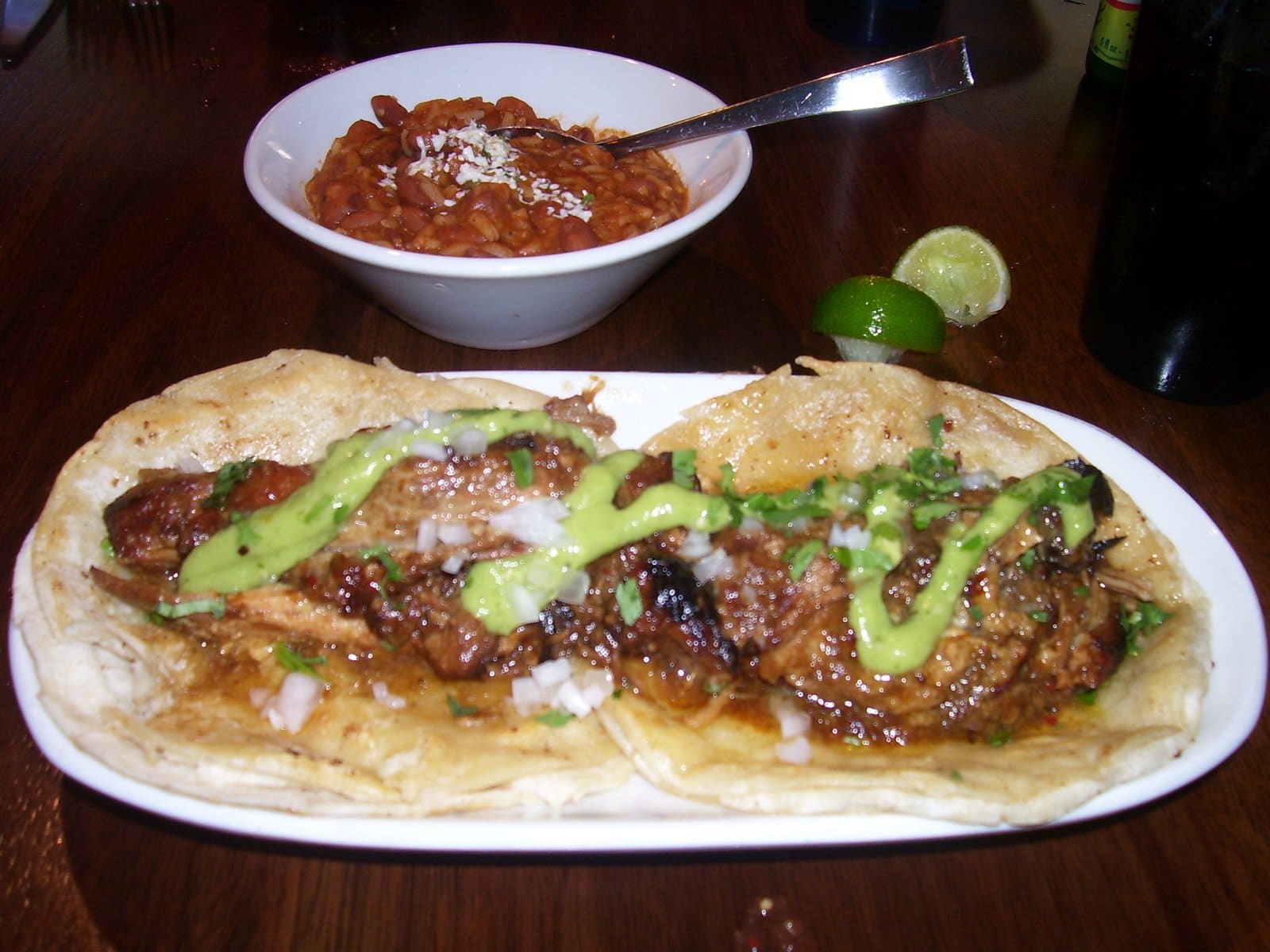 So my very fabulous friend Sarah and I had lunch today in downtown Cincinnati. We were supposed to go to Akash (mushroom mater is my favorite!) but she just went yesterday so the dilemma began.
Where do we go??????
Rockbottom is too busy, I'm going to Via Vite next week, PotBelly is way too busy, Ingredients is too expensive for what you get…sooo…
NADA!!!!
God I love freakin Nada! Got the carnitas tacos – again. I always do – I wanted to do one vege and one barbacoa but they were too busy and they come from different lines – blah blah blah. This annoys me a little – I mean – come on guys – how hard is it to get two tacos at the same time? But whatever – the carnitas are amazing and they're limey and full of guacamole and I love them!
I don't care that it's $2 for chips and salsa, I don't care that the bartenders have boobs bigger than my head, I don't care that the hostess had a see thru dress on and looked like a robot, I don't care that the water guy is a little creepy, I don't care that the manager is so hot that I nearly wet myself in delight every time he walks by because:
I LOVE MY CARNITAS AND I LOVE MY NADA!!!!!
Nada most definitely gets my
4 star – Oh my…um…wow…I need a minute here…cuz that is amazing!
(Heck so does that hot manager that asked me how my lunch was on my way out – um – only would have been better if you'd been in the taco smothered in all that guacamole!!!!)
Until next time…Food Hussy…OUT!