This post is sponsored by Dunkin Donuts but all opinions are my own.
Thursday is National Coffee Day and we always know how to celebrate that great day – with Dunkin Donuts! It's also their 66th Anniversary so they're offering 66 cent medium hot coffees all day tomorrow!
But I decided to do more than just drink the coffee – I'm gonna cook a little with it.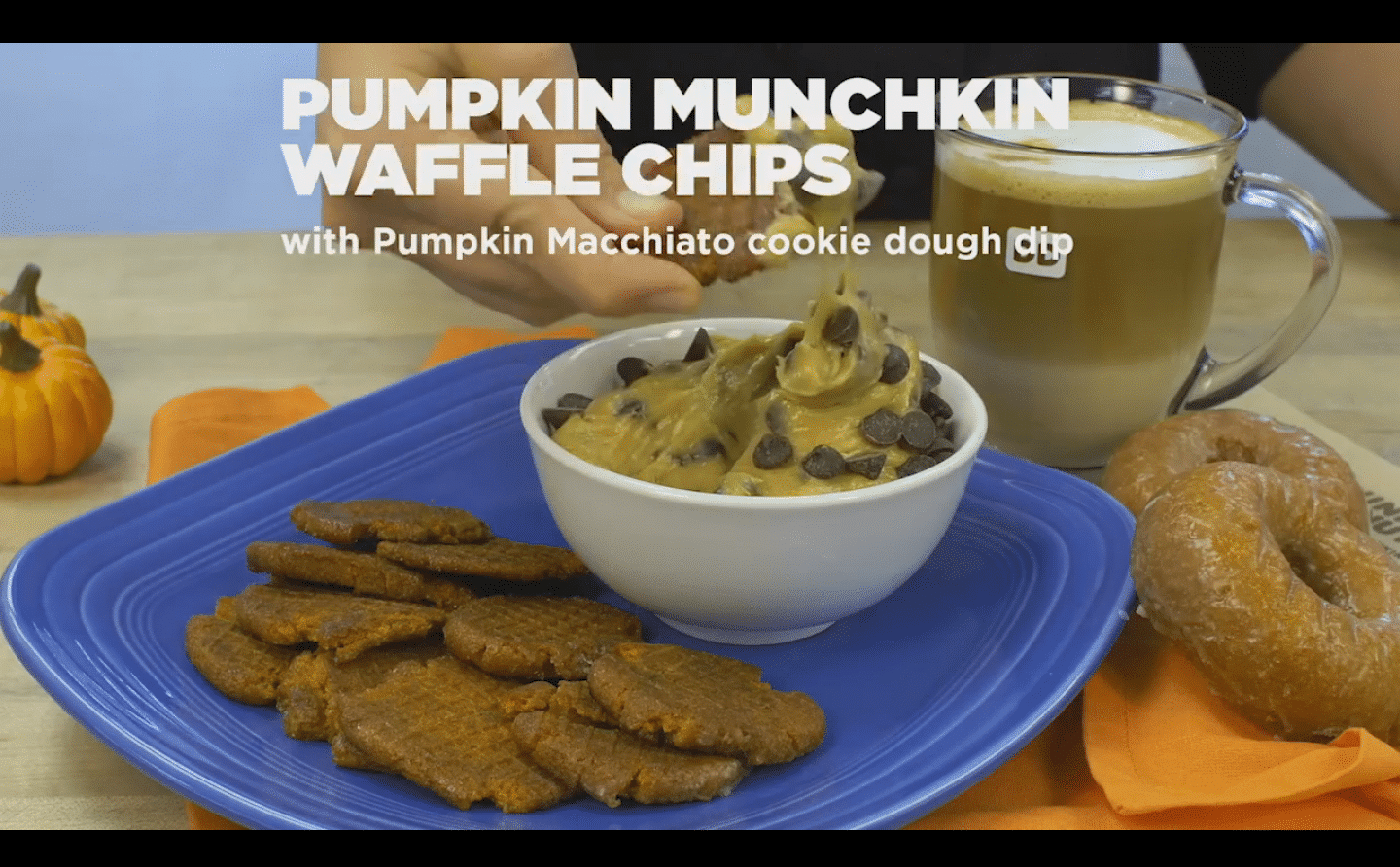 I was inspired by this recipe video on Facebook for Pumpkin Munchkin Waffle Chips with a cookie dough dip.
I decided to make mine a little easier – of course!
This one is super simple with just four ingredients and it's so good! Mascarpone cheese (find at grocery store – kind of the texture of cream cheese), Cool Whip, Pure Pumpkin and mini chocolate chips. That's it!
Throw the mascarpone, whipped topping and pumpkin in a bowl and grab the hand mixer – one minute and you're done!
Then stir in your mini chocolate chips and that's it!
This is a great quick dessert – especially when everybody is pumpkin crazy! You could eat it on it's own like a pudding or use it as a sweet dip for graham crackers, cookies or DONUTS!
That's right – I'm going to use them on donuts on Local 12 this morning with my friends – Bob, Sheila and John!
I hope you enjoy them too!


Pumpkin Dip
1/2 container mascarpone cheese
1/2 container Cool Whip
1/2 small can pure pumpkin
1/2 cup mini chocolate chips
Beat the cheese, whipped topping and pumpkin together with a hand mixer for a minute. Fold in mini chips. Refrigerate and serve with donuts!
(You can also throw in a little Pumpkin Macchiato coffee for a little extra pumpkiny coffee flavor!)