I started a new job a couple weeks ago and it's in NKY – so that means new lunch reviews! I had pretty much exhausted downtown – so it was about time. (Yeah – I totally got laid off just so you all could have new reviews.)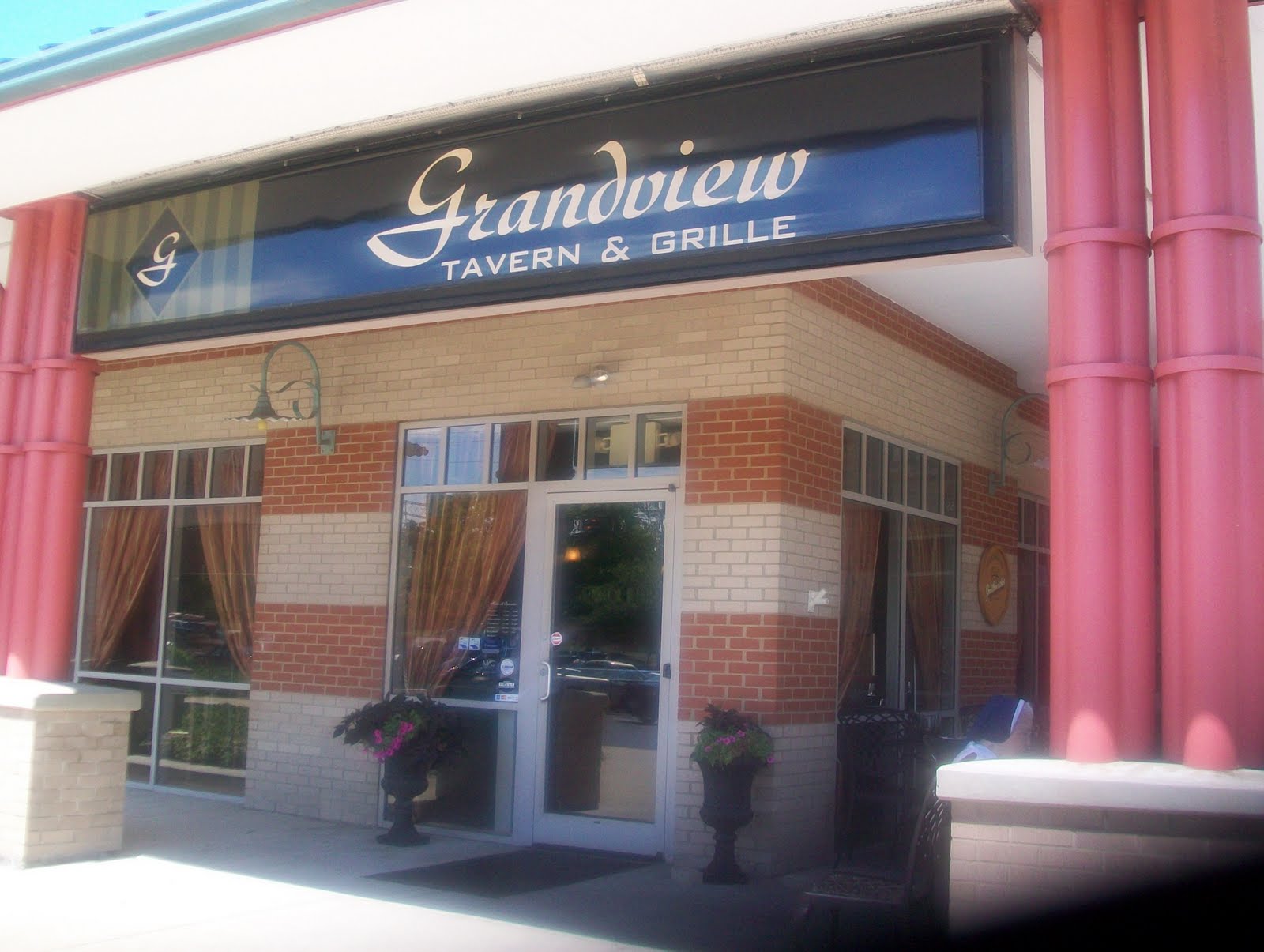 I actually used to work in the same area pre-Food Hussy – but a lot has changed! My standards of Roly Poly & Quiznos are gone so I have to find some new haunts.
My boss introduced me to the Grandview Tavern – it's right off Buttermilk near Better Bodies.
We started out with bread and butter – the bread was REALLY tasty and the butter soft – WIN!
I started with a salad ($1.95) and their house dressing (Sweet Basil Vinaigrette) – it was good – nothing too special but nice.


I got their special and I found out that pretty much every day – there's a tilapia special! I guess it's different daily – but nearly always tilapia. I decided to try it – there was some sort of aioli on it. It was fine – cooked well – the aioli tasted pretty much like straight mayo so that was just okay. I liked the way the veggies were cooked – kinda bendy but still with a little crunch.
Since this was my first day on the job – I did not taste any of the coworkers food – thought that might be overstepping boundaries. So above is one of their pizzas – I think the Sicilian ($12).
Grilled Chicken with Sweet Potato Fries…($10)
Half-pound angus burger…($11)
Why Should You Go? If you live in the area – it's a decent "bar & grille" type place. I wasn't shockingly impressed but it's a nice atmosphere and good food.