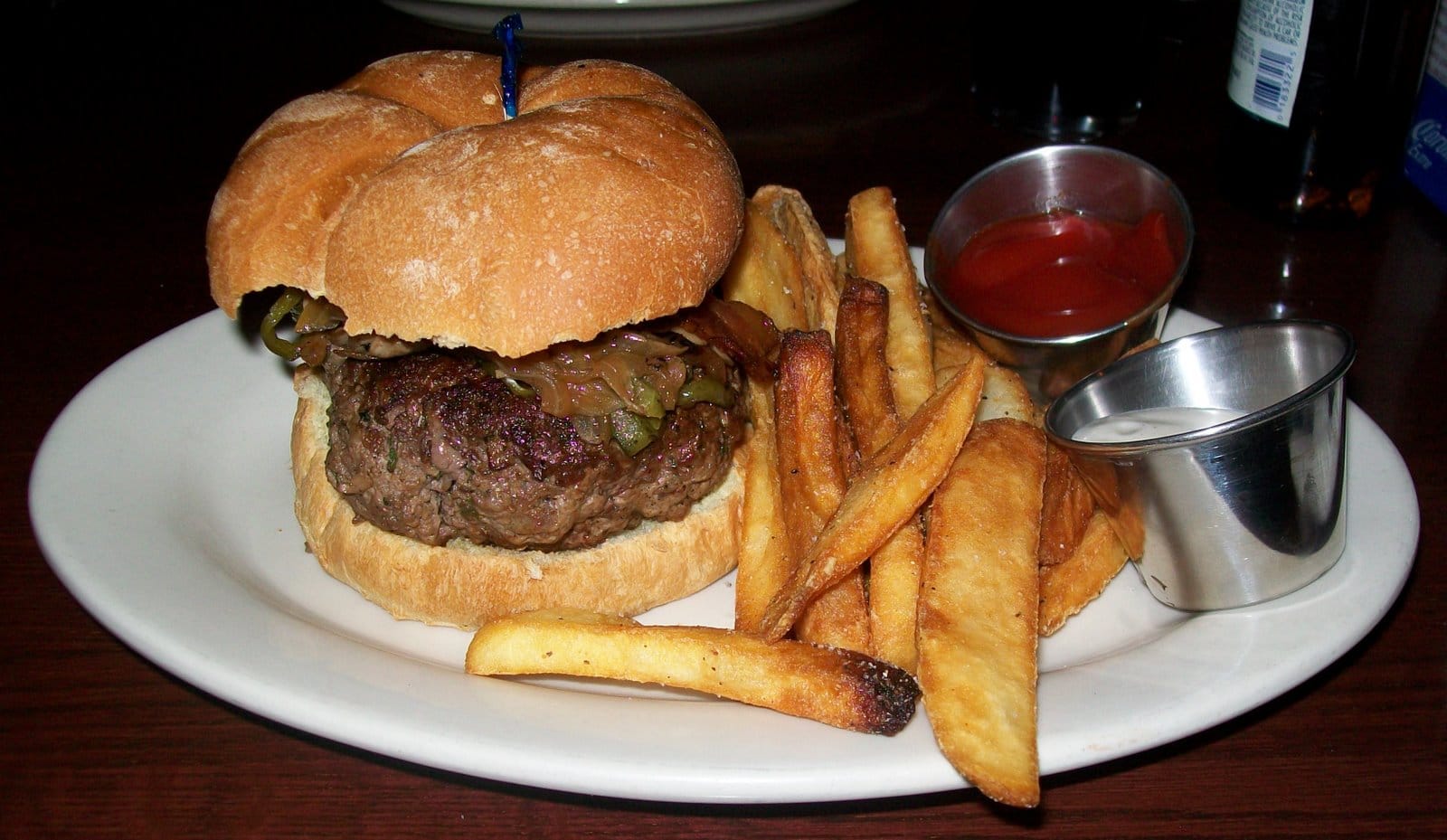 So there's been talk of a new burger place in town that has awesomeness on a plate – at a good price to boot – so I had to check it out!
I'm talking about Gordo's in Norwood – it's right across from the Norwood Library on Montgomery Rd. They don't have a website that I could find – if someone knows it – please send along and I'll link it!
So now – the important stuff – THE BURGERS!


The top photo is the Gordo burger – which has boursin cheese (I think? really creamy ala goat cheese but begins with a b) as well as mushrooms, bacon and some other stuff.
The second photo is a blackened burger with tomato, bacon and more good stuff…
All burgers come with fries at around $7.50.
They also have a wide variety of other items on the menu – appetizers, sandwiches and "entrees" such as pasta, etc…


The atmostphere is nice…it's recently been redone and looks great on the inside.
All that said – the service was a bit slow and it wasn't very busy (4 tables out of 20). Secondly – the burgers were all overcooked and dry. I asked for mine medium rare and everybody else asked for medium – they were all pretty much well done.
But the service (other than wait time) was great and the taste of the burgers was good. I like that they are trying unique flavors and the menu does look great. I'd like to go back and try them again…
I really love the burgers at Terry's – these are good but not as good as those – IMHO. BUT I do want to go back and try some of the other menu options…
So – the burgers – a 2.5 star – but I'm going to give it another whirl because it's close-by, affordable and has unique options. So let's say 2.75 stars!
Gordo's Pub & Grill
4328 Montogmery Rd
Cincinnati, OH 45212
413-351-1999
M-F 4pm-2:30am
Sat 11:30am-2:30am
Sun 11:30am-12am
Updated addendum: 12/6/08
I finally tried something else – got the chicken breast entree with bacon and mushrooms. It came with 2 sides and I chose roasted veges and potatoes gratin. It was delicious! Terry's has the best burgers in town – hands down. But Gordo's – you got that right! I can't wait to go back and try the other entrees!