I'm approaching the five year mark for living in Cincinnati! And when I moved here – I knew NOBODY – so I explored a lot. One of the first places I went to was Jungle Jim's. It's expanded quite a bit but tonight – I went back for a quick visit.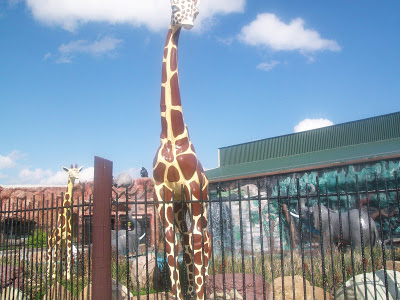 It was really fun to check it all out and see all that they have to offer! I'll have to go back when I'm needing groceries.
On the way we saw a place I've wanted to go for a long time! Sabor Peruano! It's Peruvian food in Cincinnati! Of course my friend said, "Oh I've had Peruvian food…in Peru." Oh bite me!
But off we went!
Scott couldn't decide what to get and asked for a recommendation…she reco'd this sort of shrimp fried rice…not the best choice. It was fairly dry and not that flavorful.
Scott's also came with this side of green hot ass sauce…Scott didn't think it was that spicy. I dabbed a bit on a fork and my tongue burned off…so use at your own risk.
I looked through the menu and there were so many choices! It was really hard to decide. It seems as though they specialize in seafood and steak – so I decided to go for the steak.
First I got a side of onion salad.
Now when they say – onion salad – they mean it! It was (as you can see) a plate of friggin onions! They were pretty good. The server said it was simply red onions soaked in water, then mixed with lime juice, cilantro and salt. Surprising – very tasty!
After the onion salad, I ordered this beef, rice and beans dish. I really wish I could remember the name of it! It was braised beef – amazingly tender – on top of rice and cooked white beans. There was also this green sauce with peas and carrots poured over top. It was delicious!
It's sort of a plain dish – there aren't any standout ingredients or crazy preparation – this is just a great comforting, flavorful dish. The beans are warm and prepared perfectly – the steak falls apart and the green sauce was really great!
All in all – I really enjoyed it. I'd like to go back and try some other dishes – wish they had tapas or I had a group of people where we could share stuff.
But – glad that I finally got there after 5 years!
Sabor Peruano
7105 Dixie Hwy
Fairfield, OH 45014