On the trip back home, we also decided we wanted PIZZA!!! We had gone to
Zoey's
the time before – so decided to have
Tomaso's
– which is a locally owned small chain in Cedar Rapids/Marion.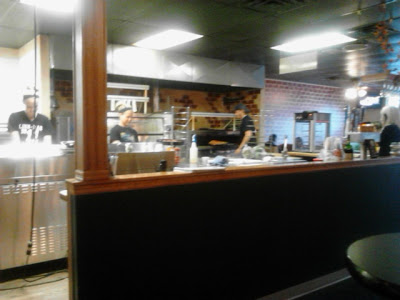 They have 3 kinds of crust: Detroit Deep Dish, Chicago Deep Dish and New York Thin. They also have an open kitchen which is fun and the pizza oven guy has been there a long time and really makes sure your pie is the best!
We went for the Detroit Deep Dish – I like the cheese all the way to the edges to get crispy. This was some good pizza! I just love that bubbly edge and the toppings were great. We really enjoyed our pizza – but it was probably the company just as much as the pizza.
Why Should You Go? I really like it – still think Zoey's is better but if you don't want to wait an hour for a table – it's a very close second.