A couple months ago – I found a good deal on a metal print from AdoramaPix – well mine finally came in!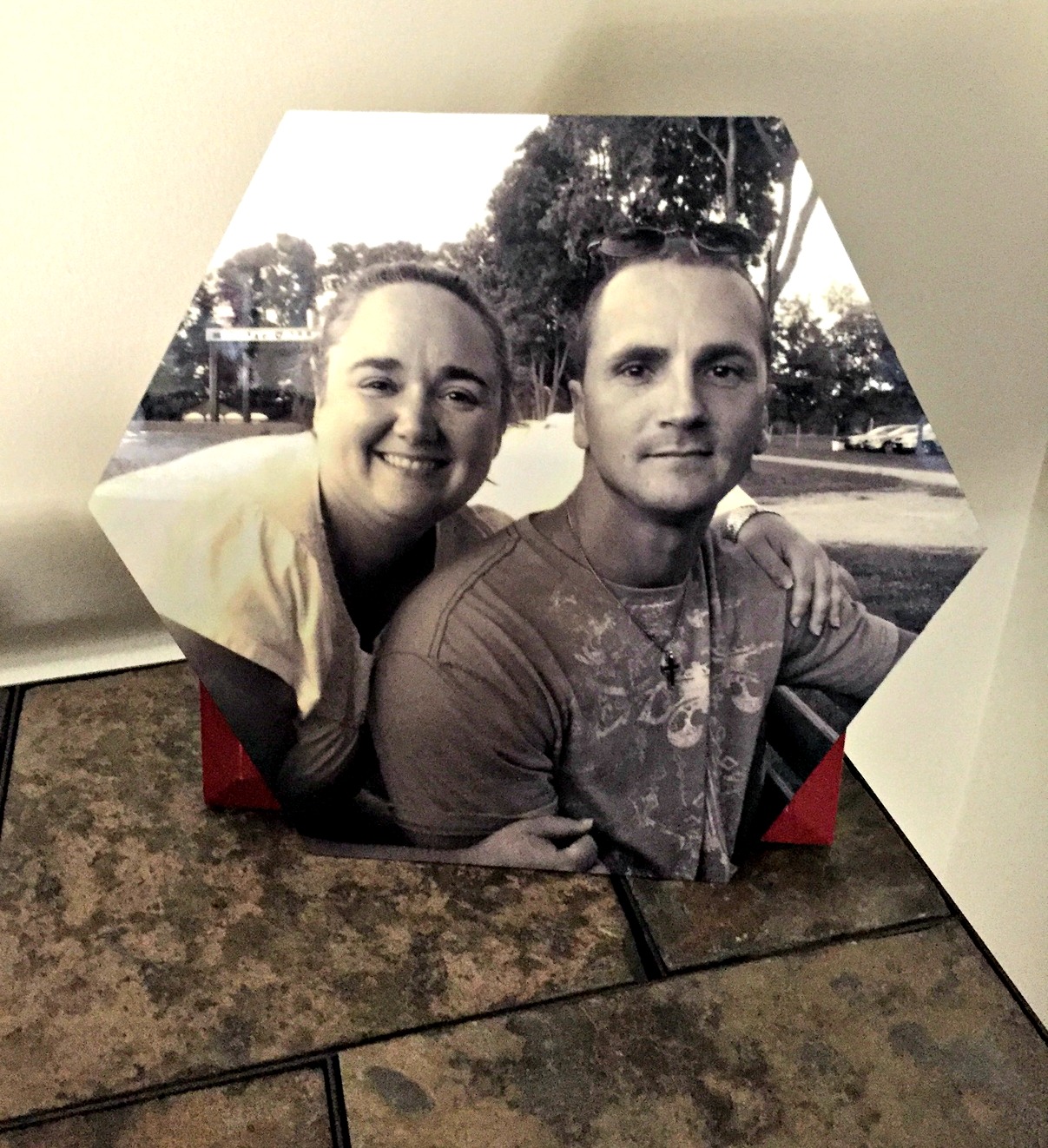 I picked a photo of us from when we were on a date night with friends – I think it was a hayrack ride. It's such a cute picture and I did the sepia tone finish. Love it! We really only have a couple pictures of us (engagement & wedding) so it's nice to have another one in the house!
The quality of the pic is really great and the site was easy to use – I would definitely order from them again. I've been thinking of taking some of my favorite blog pics and making them into art for the house – so this will be a great first step!
You can find all the fun gift ideas HERE: You can save! 25% off Hexagon #Metal Prints! Use promo code: PXHEXMTL25 expires 06/15/2016