The folks at
ModernMapArt.com
reached out to share their pretty cool art pieces with me and see if I would be interested in enjoying some Cincinnati in my home. They have really cool map art in the form of pillows or posters for tons of cities across the US!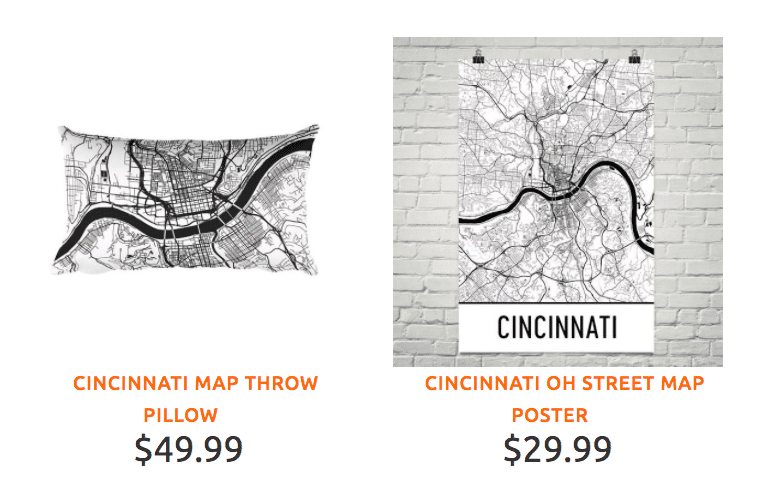 Now I do think they're cool – but since I'm not a Cincinnati native – I thought I would check out something a little closer to home for me. But the 'Nati stuff is cool – right?!
In addition to these prints, they also have a few skyline photos and iphone cases for many cities. I though had to go for my college town – Iowa City – and to that end – you can customize the maps to the colors you want – so I got Iowa City in Hawkeye Black & Gold! My kitty was super interested in being a model today – so I obliged.
But the map has it's spot in our bedroom – I love seeing little bits of home around my house – I have an Iowa sign downstairs and this upstairs. These maps are very high quality, thick paper and very bright colors along with a sizable 16×20!
Check it out and find your city at ModernMapArt.com and you can also get the frame on Amazon Prime! Think about what a great Christmas gift this would be for someone who misses home or someone that loves their city! (Christmas isn't that far off! Frightening isn't it?!)
Modern Map Art provided this print for me.
Affiliate links are included in this post. All opinions are my own.