Is it just me – or has
Panera's
lunch gone down hill?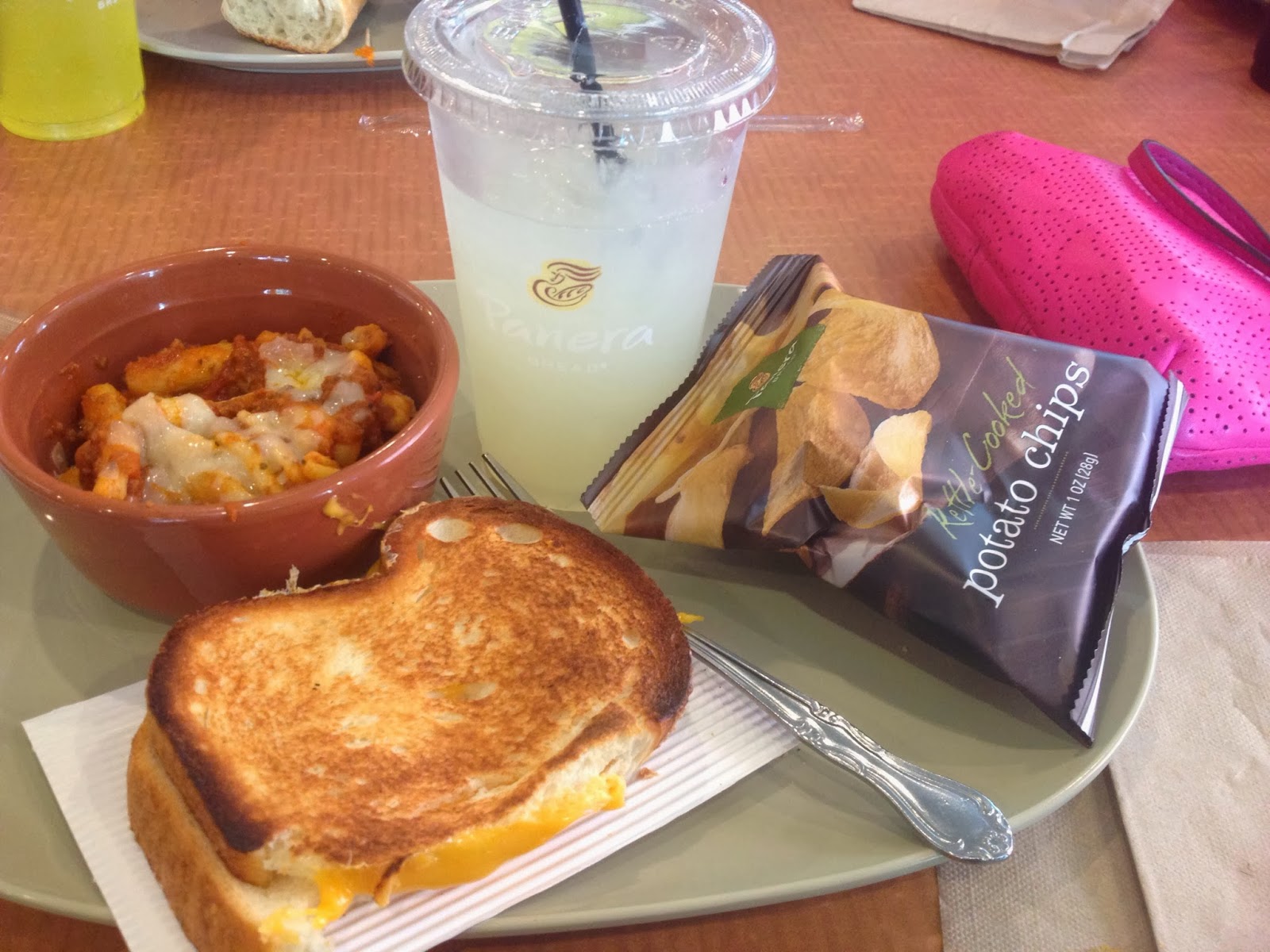 I've been a couple of times recently – and it just wasn't the same as it used to be. One time (pictured) I got grilled cheese and a pasta dish. The grilled cheese was extremely dry and the pasta was luke warm and not as good as something you'd get out of a can. On another trip – I gave the grilled cheese another try – still DRY. I got soup and it was okay – but served luke warm – it just wasn't that comfort food I was looking for.
Why Should You Go?
I still love their bagels and souffles – but for lunch – I think I'll pass for a while.