Last week – I was challenged to
create a recipe with Dunkin Donuts
– well – I took that challenge and came up with two recipes! For this one – we start with a day-old glazed donut…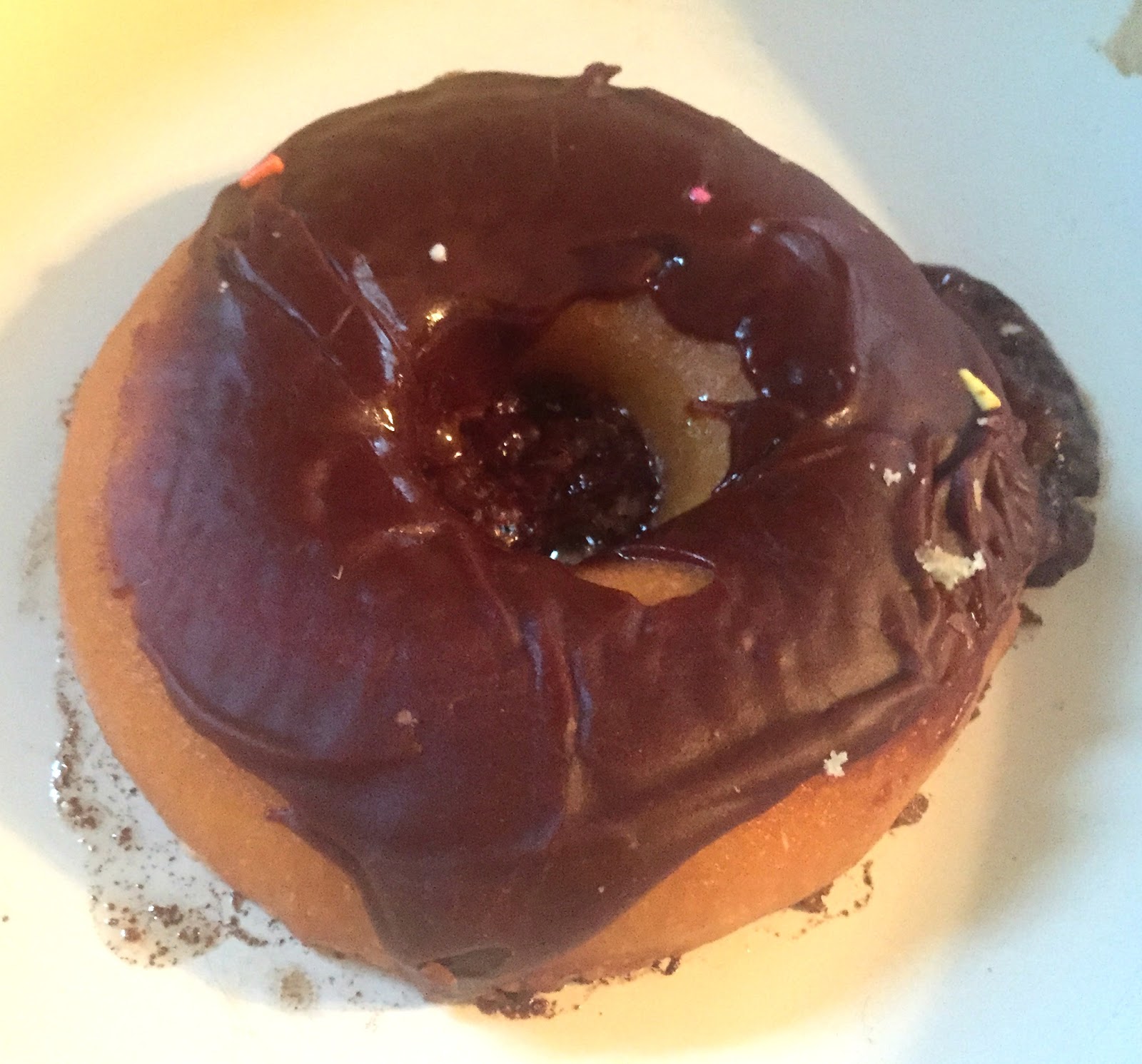 Slice it in half and flip it out – butter the inside flat surface and place that butter side down in a hot skillet. You'll see I used a glazed donut with chocolate frosting – with this – use what you like. I would stick to the glazed type of donuts and not the cake.
Then you'll take the other half of the donut and spread on softened cream cheese and your favorite fruit preserves. Be sure to use preserves because they're thicker and won't just fall of. Add this half of your donut to the one grilling. Then flip and cook just like a grilled cheese sandwich.
Here's the finished product – it looks just like a grilled cheese – but with delicious dessert goodness on the inside! I used plain cream cheese and Amana Strawberry Rhubarb Preserves on the inside.
These were so delicious – I couldn't keep them to myself – so I took them to Fox 19 and made them with Frank Marzullo!
This is a fantastic dessert – it takes a regular old glazed donut to the next level and you can customize it to what you like and/or have in your kitchen! Trust me – you'll definitely want it again!
Cincinnati News, FOX19-WXIX TV
Food Hussy's Dunkin
Donuts Grilled Cheesecake Sandwich
1 glazed donut – plain or
chocolate frosted
1 Tablespoon softened
butter
2 Tablespoons softened
cream cheese
2 Tablespoons fruit
preserves
Slice donut in half and
invert the donut. Spread butter on the inside of each donut half and then rest
butter-side up. Preheat skillet on medium. Spread softened cream cheese on
non-butter side of donut. Top cream cheese with fruit preserves. Place this donut
half butter side down in the skillet. Top with other donut half. Heat on medium
for 1 minute until butter starts to sizzle. Keep an eye on it – these cook
quickly. Flip one time and grill on other side. Once toasted – remove from
skillet – slice and serve!