There are times when I just crave something – on this particular night – it was tacos. I WANTED TACOS. Well guess what – no taco shells and no taco seasoning. Grrrr. So I went to my standby – Pinterest and figured it out.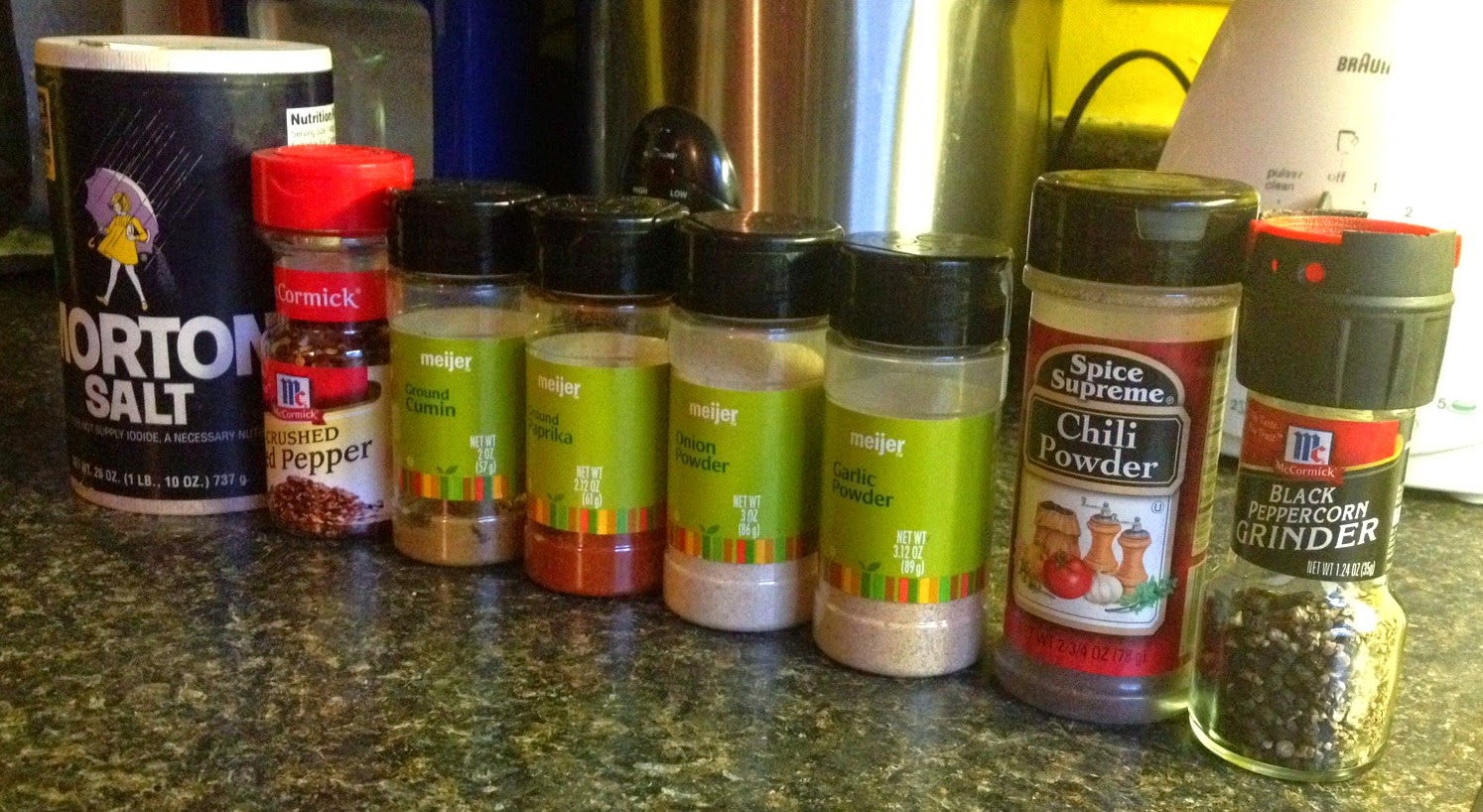 Sure enough I found a recipe for homemade taco seasoning – and luckily – I had every ingredient! The funny part of it was – the recipe emptied out half of them! It was a world of kismet!
It's extremely simple – you mix all the ingredients together and boom you're done. The recipe below makes 3 Tablespoons which is what's needed for 1 pound of ground meat. If you like it – multiply it up and make enough to last a while. I store mine in a little half pint mason jar.
And there you have it – I got my tacos – well nachos anyway. This seasoning recipe is definitely a keeper! I hope you enjoy it too!
Homemade Taco Seasoning
Adapted from RachelCooks.com
1 Tbsp chili powder
1/4 tsp garlic powder
14/ tsp onion powder
1/4 tsp crushed red pepper flakes
1/2 tsp paprika
1.5 tsp ground cumin
1 tsp sea salt
1 tsp black pepper
1. In small bowl, mix all ingredients and store in air-tight container.
2. Add 2-3 tablespoons of this mixture (these amounts make 3 tbsp) plus 1/2 cup of water to one pound of ground meat. Simmer, stirring often until the liquid disappears/thickens.
Around The Web
'); script.type = 'text/javascript'; script.src = 'http://widget.crowdignite.com/widgets/31877?v=2&_ci_wid=_CI_widget_'+_CI.counter; script.async = true; ref.parentNode.insertBefore(script, ref); })();