Quick – your kid comes home and says "Hey Mom – I need to take treats to school tomorrow for Valentine's Day!" Rather than give them a lecture on why they didn't tell you this two weeks ago – just say "Hey kid – no problem!" and make these yummy treats!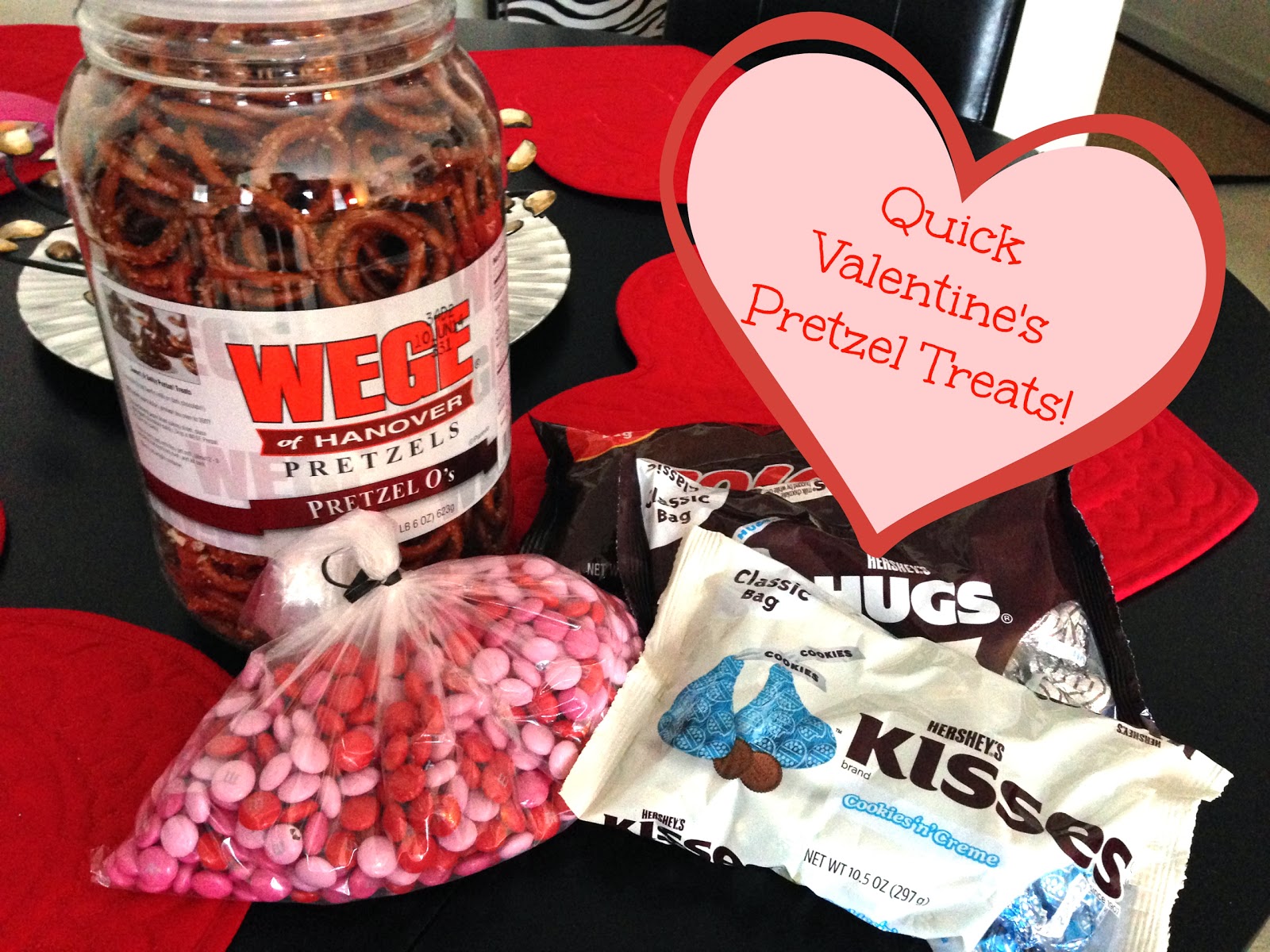 Preheat oven to 250 degrees
Arrange pretzels on a baking sheet lined with parchment paper.
Place a candy (Hershey's Kiss, Rolo, Reese's PB cup) on the center of each pretzel. (Always use the same candy on a baking sheet – i.e. don't mix Rolos with Kisses because they take longer to melt)
Warm pretzels in the preheated oven until candy is shiny and slightly softened, 2-5 minutes. Keep an eye on them, when they start losing their shape, they are probably ready.
Place regular M&Ms or peanut M&Ms or even a pecan on each pretzel; press down.
Chill pretzels on baking sheet in the freezer until they are firm (or set outside in garage etc if it's cold enough).
Enjoy!!