I could probably eat fajitas every day of the week. Usually – steak are my favorite – but I came across a new recipe that I had to try.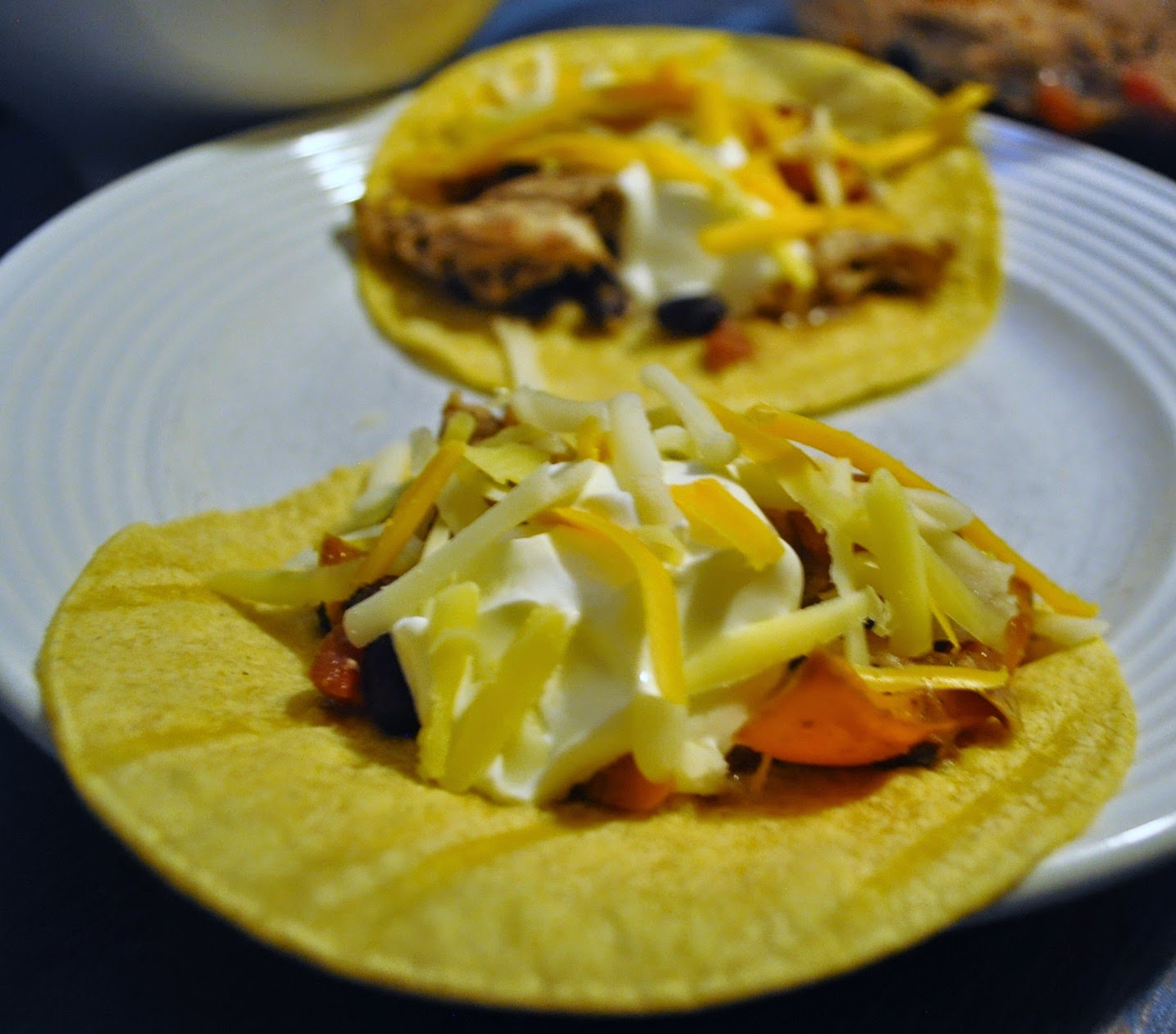 This recipe was for Oven-Baked Fajitas and used chicken. It sounded good and easy – so I thought I'd give it a whirl. I am always looking for ways to keep the chicken juicy and this seemed like it might have found the trick!
These oven-baked fajitas have all the same ingredients with less work! I used chicken tenders so they would cook faster. You mix up a few spices with oil and top the chicken with the mixture. Coat the chicken. (We'll use those awesome Red Gold Tomatoes in 3…2…1!)
Then you add peppers, a can of Red Gold Tomatoes (I went with the cilantro lime) and a can of black beans. Stir Stir Stir and bake! That's it – how simple is that!?!
Out comes perfectly cooked chicken with all the toppings. I added sour cream and cheese on corn tortillas (my latest kick) and we were good to go. We had dinner as well as lunch for a couple of days – I made tacos, taco salad and quesadillas with the leftovers!
Oven Baked Chicken Fajitas
Ingredients
1 pound boneless, skinless chicken breasts, cut into strips
2 Tbsp vegetable oil
2 tsp chili powder
2 tsp cumin
½ tsp garlic powder
½ tsp dried oregano
¼ tsp salt
1 (15 oz) can diced tomatoes with green chilies

1 large bell pepper, seeded and sliced

1 can black beans, drained and rinsed
12 corn tortillas
1. Preheat oven to 400. Place chicken strips in a casserole dish.
2. In small bowl, combine oil, chili powder, cumin, garlic powder, oregano and salt
3. Drizzle spice mixture over the chicken and stir
4. Add tomatoes, peppers, black beans and stir
5. Bake uncovered for 20 minutes until chicken is cooked through. Serve on tortillas with toppings.
Looking for other Mexican recipes – check these out:
Disclosure: Red Gold provided me with product that was used in this post but all opinions are my own.