The holidays are just around the corner and the potlucks have already begun! I was looking online at the
Cooking Up Good site
for a unique appetizer to bring to the island this year and decided on a cheese ball! Everybody loves cream cheese!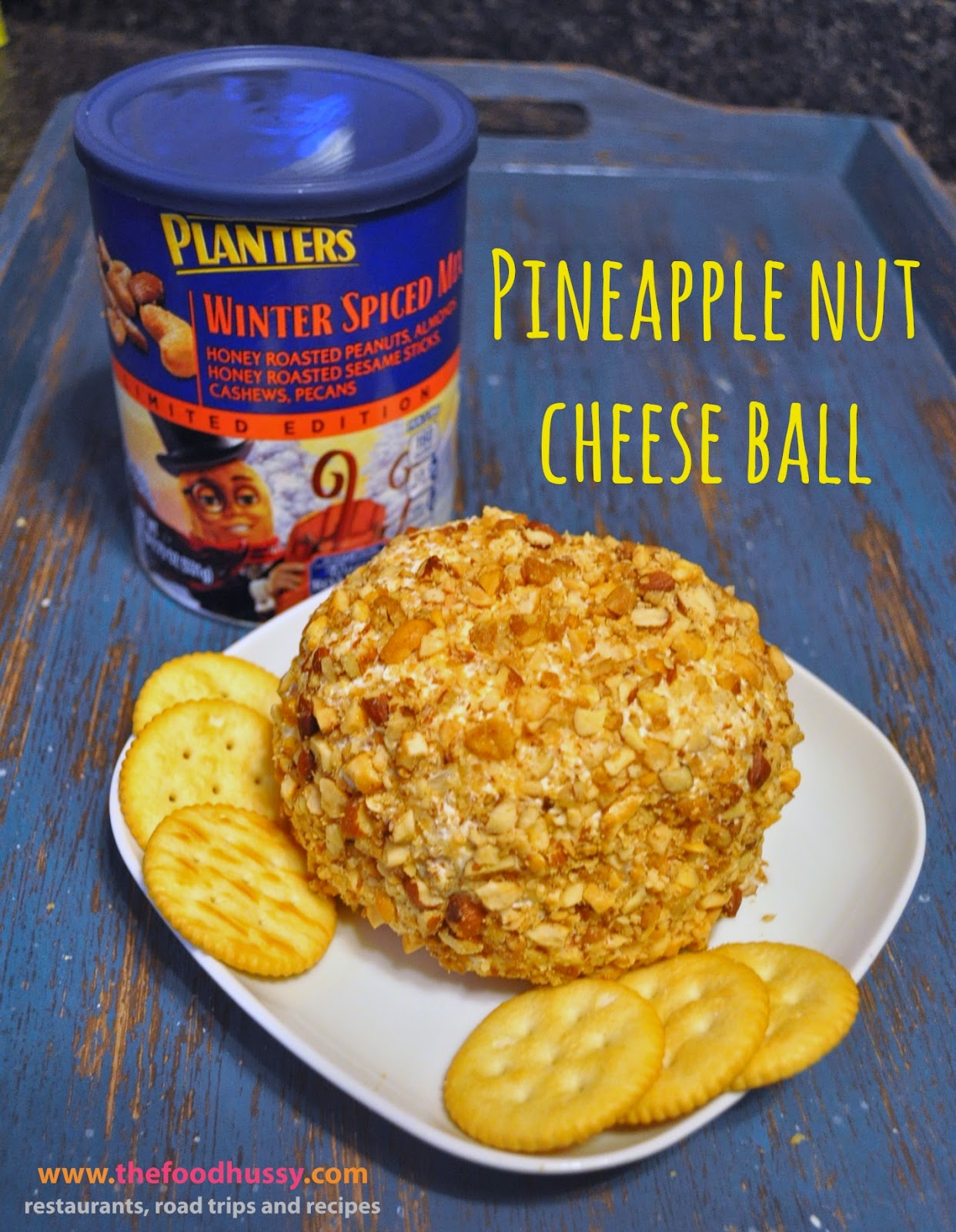 There are so many savory cheese balls – I wanted to do something a little different and have a sweet & savory cheese ball. This Pineapple Nut Cheese Ball was just the trick. I got my inspiration when I was grocery shopping of all things!
Right as I was at the checkout at Walmart – I saw this display with the holiday offerings from
Planters
. They have quite a few different options including Cocoa Almonds, Brittle Nut Medley and the Winter Spiced Mix that I chose. #GoNutsForNuts #CollectiveBias
Planter's Winter Spiced Mix has a great mix with honey roasted peanuts, almonds, honey roasted sesame sticks, cashews and pecans. I remember when I was a kid, we didn't have a lot of money, and one thing I would get my Dad every year was a can of cashews. It was one of those things he wouldn't buy for himself but I knew he loved. This brought me back to those fond memories! And I know of a few folks that would like these as a stocking stuffer!
They also have this cool app called Blippar that you can scan certain products and then this little menu comes up on your phone. The Planters products bring up this app where you can look at their holiday products and take a selfie with Mr Peanut.
So I made my coworker do it! Bhahaha! There's Miss Anne – chillin with Mr Peanut! It's pretty cute – right?
Now for putting together my cheese ball! First I pulled out my nut chopper and went to town. It's a great way to get out some stress! Then I mixed together my creation of cream cheese, crushed pineapple, pepperoni (yeah – zingy) and Planters Winter Spiced Mix. I took the cream cheese out so it was easier to mix it all together. I formed it into a ball and used plastic wrap to shape it a bit. Then into the fridge to chill for a bit. After it stiffened up a bit – I rolled it in more chopped nuts and we were good to go!
I had to dive in and try it – I saved back a little cream cheese mix so I could "put it back together" before the potluck. It's really great – the sweetness of the pineapple pairs great with the zing of the pepperoni and then the honey roasted nuts are sweet and savory – so good!
This was a big hit at the potluck and was very different than the normal meatballs and layered dips. Food Hussy for the Win!
If you need more inspiration, check out the Cooking Up Good website. They have recipes, sweepstakes, loyalty programs, coupons and more! If you're looking for a new dinner idea or want the chance to win some prizes – check it out!
Pineapple Nut Cheese Ball
12 oz cream cheese, softened (1.5 packages)
8 oz can crushed pineapple, well drained
20 slices pepperoni, diced
1 cup Planters Winter Spiced Mix, finely chopped
1. Set cream cheese out to get to room temperature.
2. Chop Planters nuts with chopper and split evenly into 2 bowls.
3. In a large bowl, mix cream cheese, pineapple, pepperoni and 1/2 cup chopped nuts until well combined.
4. Spoon mixture onto a piece of plastic wrap and pull edges up and around so you can form the cheese mixture into a ball.
5. Refrigerate ball for 30 minutes. Spread remaining 1/2 cup chopped nuts on a plate. Unwrap the cheese ball and roll in the nuts – patting the nuts onto the edges.
6. Arrange on a plate with your favorite crackers and enjoy!