This is a Sponsored post written by me on behalf of Carton Smart for SocialSpark. All opinions are 100% mine.
Tetra Pak sent me a holiday pack to get ready for the holidays and it arrived just in time for Thanksgiving!
These TetraPak products are made of 70% paper from re-grown trees so it's a renewable resource. It's a lot less packaging than cans – even less than an egg carton! Our recycle bins fill up so fast – it's nice to have something I can quickly rinse and collapse.
With chicken broth, cranberries and pumpkin – I'm ready for Thanksgiving! For the holiday baking, I decided to start a bit early and make something I really love – pumpkin bread! But then I realized – I didn't have bread pans. Doh! So I made pumpkin muffins instead – and I added chocolate for a little extra deliciousness!
The recipe contains flour, brown sugar, white sugar, pumpkin puree, vegetable oil, milk, baking soda, salt, nutmeg, cinnamon & chocolate chips. It's easy as all get out – just mix it all together and you're good to go!
And did you notice – NO EGGS! Yes – the hubby gets to eat them!
As I was pouring the pumpkin in – I tasted a little bit and it was very flavorful and tasted a lot more like pumpkin than the lump that comes out of a can! Plus – it's a lot better for the environment!
I added chocolate chips – because I love chocolate. And yes – it doesn't look very appetizing – but they really are delicious! This recipe made 3 dozen muffins – so I have plenty for breakfast at the office and some left over for me for the rest of the week.
And here's the finished product – makes you wish you worked with me so you could have some for breakfast – am I right?
Pumpkin Chocolate Muffins
3 1/2 cups all purpose flour
2 cups packed brown sugar
2/3 cup white sugar
2 cups pumpkin puree
1 cup vegetable oil
2/3 cup milk
2 teaspoons baking soda
1 teaspoon salt
1 teaspoon nutmet
1 1/2 teaspoons cinnamon
2/3 cup chocolate chips
Instructions
Preheat oven to 350
Combine all ingredients – except the chocolate chips – and mix until smooth
Manually stir in chocolate chips
Put parchment liners in muffin tins (makes 3 dozen) – I sprayed them with a little nonstick spray as well
Using ice cream scoop – fill muffin tins 2/3 full – these don't rise much at all
Bake for 25 minutes (I baked 1.5 dozen at a time – it may take a little longer if you bake more than this)
Test the muffins with a toothpick – if it comes out clean – they're done!
Cool muffins on a rack and serve!
Recipe inspired by Home Musings.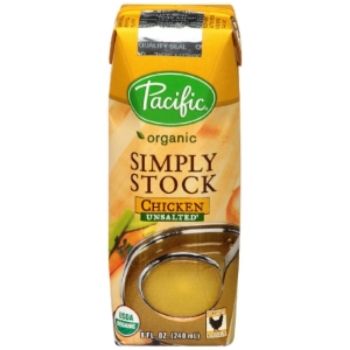 The #CartonSmart packaging also has Chicken Stock…which I love that the containers are reclosable! When I'm cooking for 2 – often times I don't need the whole carton – so it's great that I can reseal and store in the fridge until the next time I need it.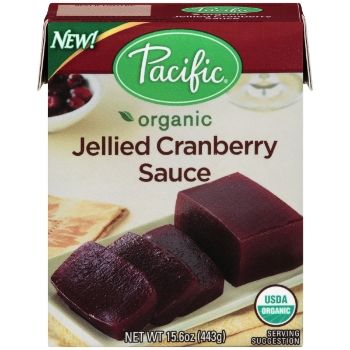 Cranberry Sauce and…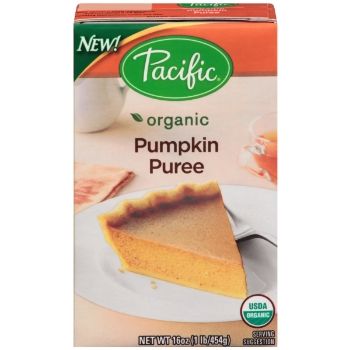 My pumpkin puree.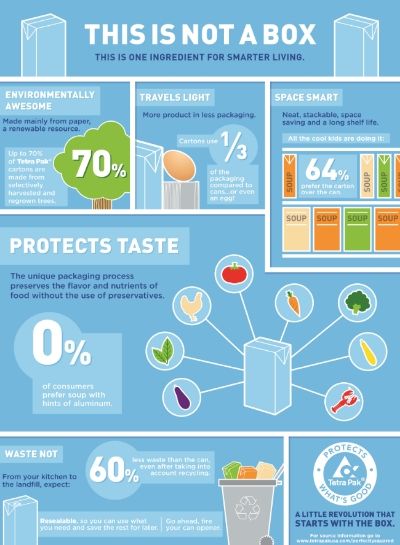 The cool thing about all of these products are how environmentally smart these products are. This infographic outlines some of the benefits of using these packages instead of cans this holiday season and you can't help but Become Carton Smart
Follow #CartonSmart on Pinterest
And be sure to let me know how you'll be #CartonSmart this holiday season? Do you try and buy packaging with less waste (60% less than cans for the landfill) or do you have other ways to help the environment during the holidays?