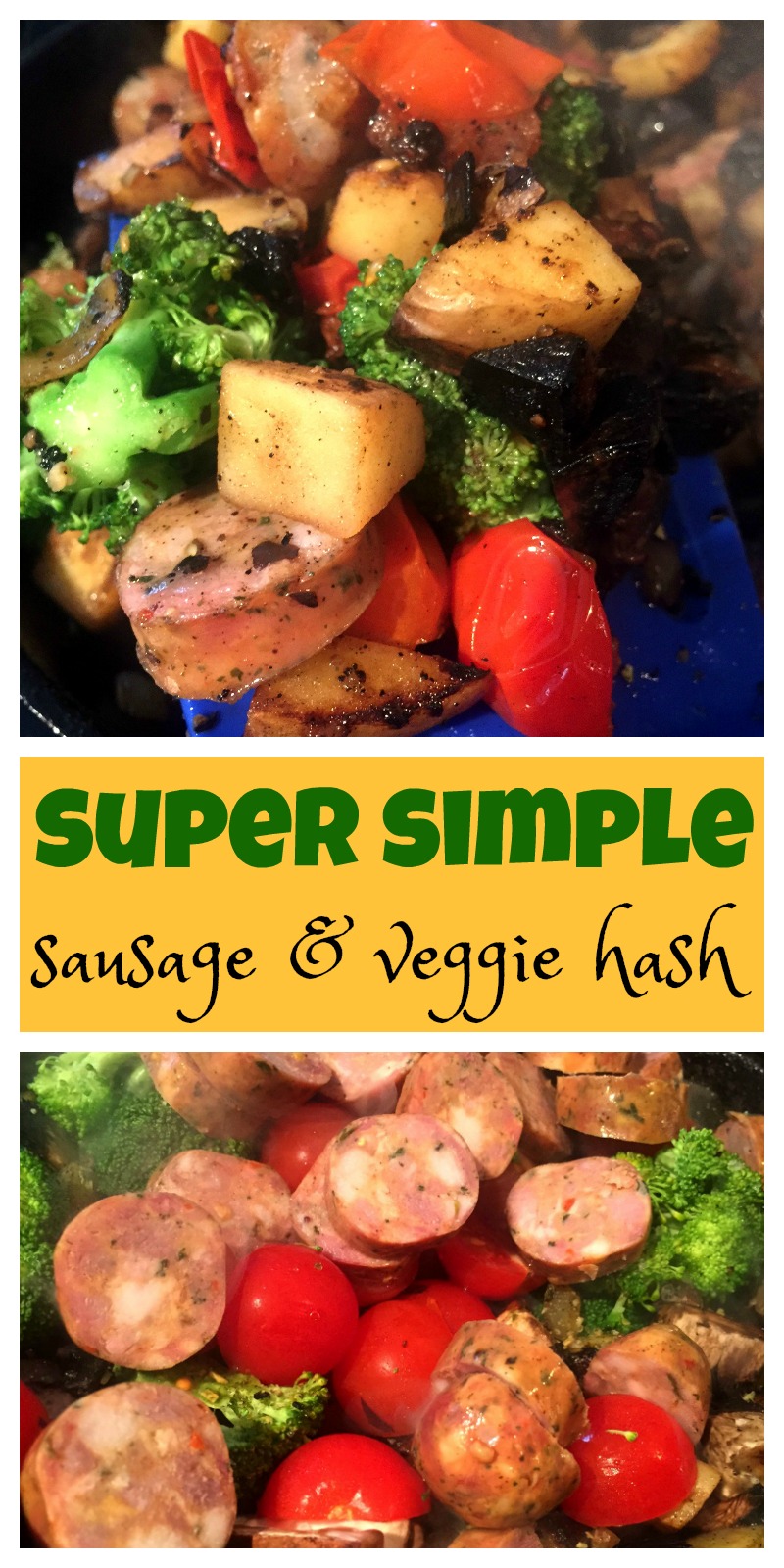 This recipe is great because you really just need potatoes – other than that – whats in your fridge? Use it! Whether you have peppers, onions, mushrooms or broccoli – throw it in!
The folks from Trois Petite Cochons (3 Little Pigs) sent me a box of meat!!! (I mean seriously – that's like Christmas for a Food Hussy!). I got to go to their site and choose whatever I wanted! I chose Andouille Sausage, Chicken Sausage (with Spinach & Gruyere), Smoked Duck Breast, Duck Leg Confit, Saucisson Sec and Saucisson Sec Aux Herbes de Provence.
With that box of goodies – I thought that the sausage would make a good pairing – it's strong enough to grab you when mixed with potatoes and veggies.
So first up – I diced the potatoes and started frying them up in a cast iron skillet with a little vegetable oil. Okay – not a little – a decent amount – potatoes always stick so darned much.
I tossed in salt & pepper as well as some
Colonel De's
Rabbit Hash Dash seasoning.
The Rabbit Hash Dash mix has red bell pepper, onion, sea salt, black peppercorn and a vegetable base. Sounds like a perfect mix for the hash!
After letting the potatoes fry up a bit, I added in broccoli and mushrooms. These take a little longer to cook than the tomatoes. The key to hash – and roasting veggies – is making sure that all the pieces are about the same size – this ensures even cooking and easy eating!
Be sure to check out the great deal from Green Bean Delivery being offered for a limited time – 15% off your first three orders with the code: FOODHUSSY.
While they were cooking I grabbed my sausage – this is pre-cooked so I just needed to heat it up. This brand has a kick to it as well – just fyi.
I then added in the andouille and halved cherry tomatoes – they only need a few minutes for the sausage to heat up and the tomatoes to wilt a little and soften.


Sausage & Veggie Hash
* 4 Trois Petite Cochons Andouille Sausage links
* 5-8 Yukon Gold Potatoes (or whatever kind you have that you like)
* 1 head of broccoli
* mushrooms, diced
* cherry tomatoes, cut in half
* Colonel De's Rabbit Hash Dash
* vegetable oil
* salt & pepper
– Heat vegetable oil in skillet
– Add potatoes with salt & pepper to taste.
– Stir and fry half way – add in 2 tablespoons Colonel De's seasoning
– Add in broccoli & mushrooms
– Stir & fry for a few minutes more
– Add in tomatoes and sausage
– Heat thru & serve!